Of all Asian greens, bok choy is, arguably the most widely known and available. The term "bok choy" is generally used to describe the larger kind, with the crisp white stalks and dark leaves. Baby bok choy is a smaller version of the former variety, with stems and leaves of a fairly uniform, pale green hue. Either of the common varieties of bok choy are good raw in salads or very lightly cooked in stir-fries and Asian-style soups. 
Baby bok choy is at its best in the spring when plump and fresh. Seared Baby Bok Choy (above) is a super-quick way to prepare it, showing it off in all its glory, both flavor-wise and visually. This is more of an  idea than a recipe, but what a fun idea it is.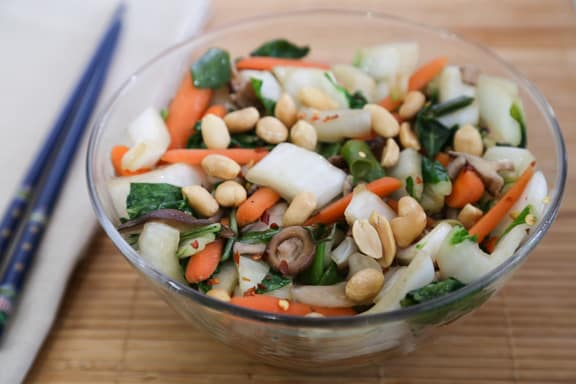 Stir-Fried Bok Choy with Shiitake Mushrooms is a quick, nutritious stir-fry. Shiitake mushrooms make a perfect partner for it. Serve on its own or over rice.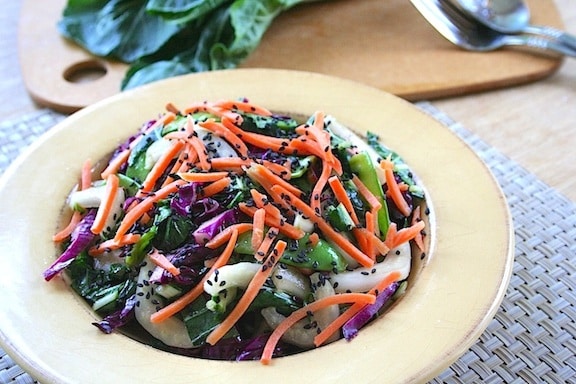 Bok Choy Salad with Snow Peas, and Red Cabbage features a companionable trio of crisp raw veggies. Always pleasing for serving company, this is easy enough to make for weeknight meals,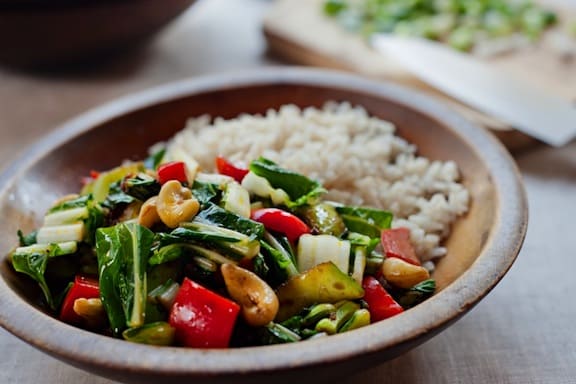 Quick, and colorful, Leslie Cerier's Gingery Stir-Fried Bok Choy with Cashews gets an extra rich flavor from lots of cashews and ginger.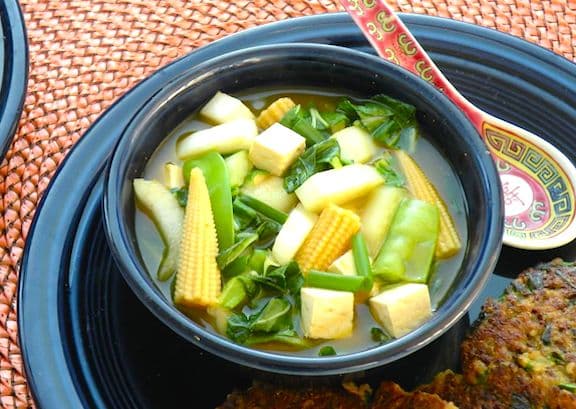 Bok Choy, Tofu, and Baby Corn Soup combines crunchy bok choy with high-protein tofu, is perfect to team with a rice dish or a cold noodle dish.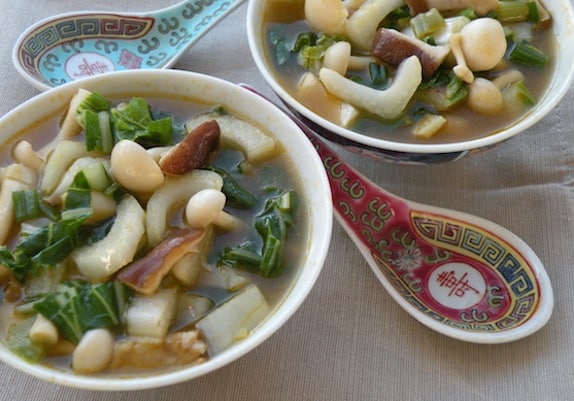 Aromatic and broth, Mixed Mushrooms Soup with Bok Choy is another Asian-flavored soup that can be enjoyed any time of the year when you can find good bok choy.