July and August are the best months to enjoy fresh summer tomatoes and corn —and combining the two in simple, tasty dishes is a great way to double the pleasure. Tip — if you're concerned with GMO corn, just make sure to buy it organic and you're on the safe side. Fresh Corn and Tomato Salad (above) is a pleasing combination of two of summer's premier bumper crops makes for a delightful mid-to late-summer salad.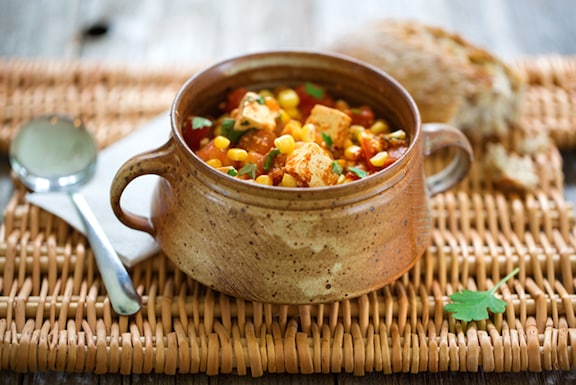 In Stewed Tofu with Corn and Tomatoes, these two summer crops are highlighted in an easy skillet stew, making it a great way to serve tofu for warm weather meals.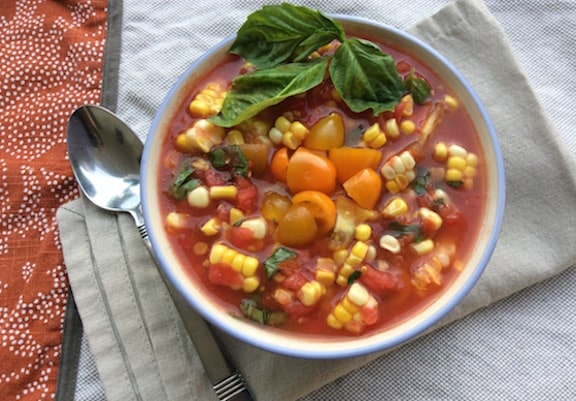 Fresh Tomato and Corn Soup offers an easy and tasty way to enjoy a cool bowlful of fresh summer tomatoes and corn at their peak of flavor.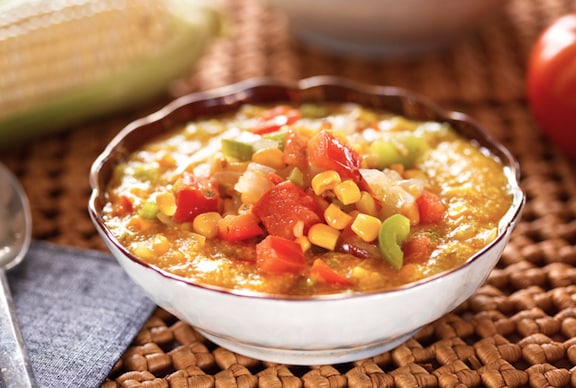 Grits with Fresh Corn and Tomatoes, spiked with chili peppers, is an inviting summer dish — good for a weekend brunch or for dinner.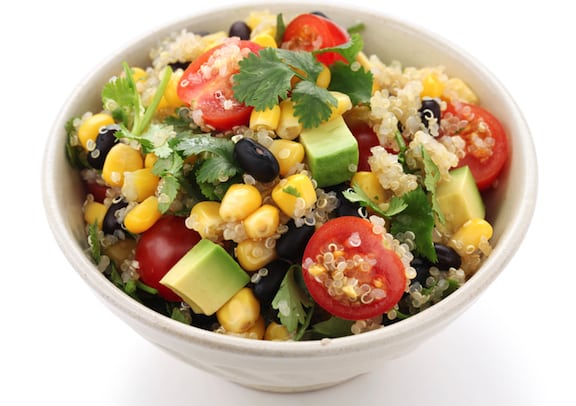 Quinoa, Corn, and Bean Salad also includes plenty of tomatoes, and joins forces with avocado to make a sturdy main dish salad featuring southwestern flavors.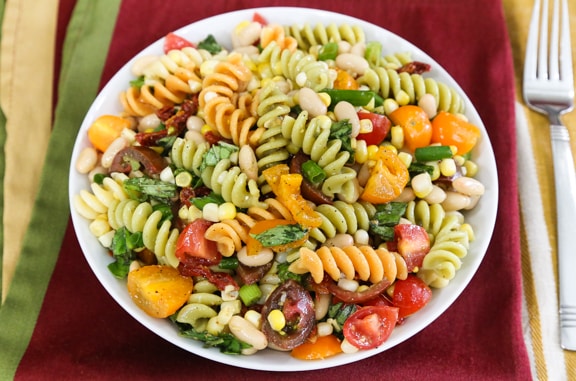 Brimming with fresh corn and tomatoes, Pasta Salad with White Beans and Corn is a reliable offerings for summer company, and is easy enough for everyday meals.