Chilaquiles (Black Bean and Zucchini Tortilla Casserole)  is a classic Southwestern casserole that layers soft corn tortillas with beans and cheese (vegan in this case). Adding zucchini and chiles adds to the lively flavors. This makes for a nice change-of-pace holiday main dish, but this is also easy enough to make for weeknight meals.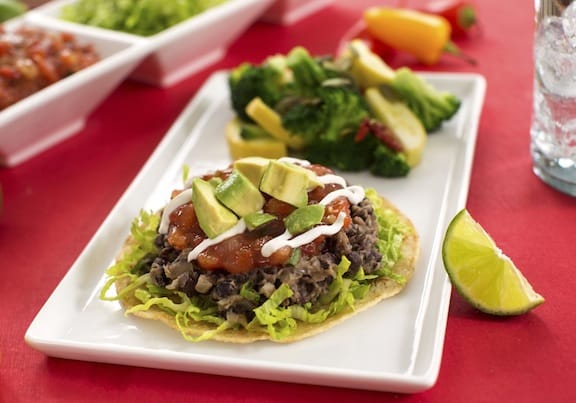 Black Bean Tostadas are piled generously with beans, crisp lettuce, and salsa, with your choice of garnishes. Good accompaniments include: baked potatoes or sweet potatoes; or fresh corn on the cob. Add a salad and/or a simple steamed veggies, you've got an easy weeknight meal or fun quick fare to serve company.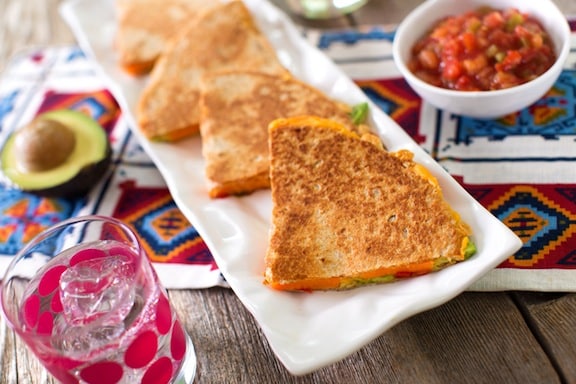 Avocado and Sweet Potato soft tacos or quesadillas are downright sensuous. Whether you make these into soft tacos or crispy quesadillas, serve with plenty of napkins! For a bigger crowd or hungrier eaters, double the recipes, as these go down easy! 

Quinoa Tacos are high-protein and a fun, festive, and filling meal! You can use crisp taco shells, or good-quality corn tortillas if you prefer soft tacos. Serve with fresh corn on the cob or a baked potatoes or sweet potatoes, and a colorful tossed salad for an easy meal.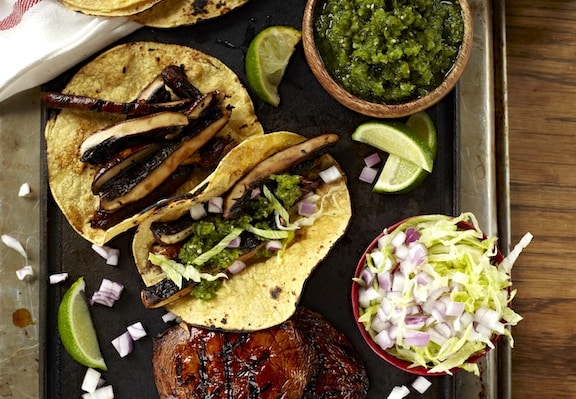 Portobello Mushroom Tacos are so flavorful that you don't need a lot to accompany them aside from some great salsas.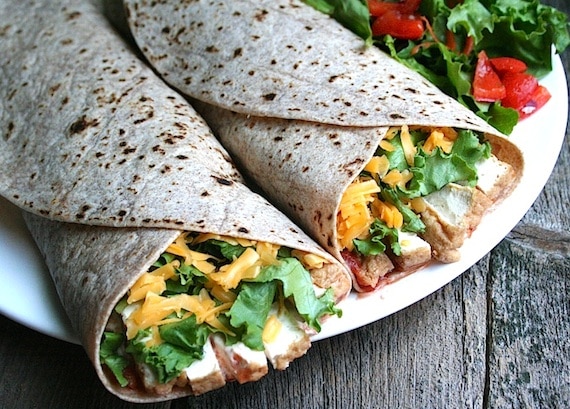 Super-Easy Tofu Fajitas are great for adults but it is also fun for kids if you let them assemble their own. It's one of those meals, in fact, in which everything goes on the table and everyone makes it to their own liking. Serve with cooked quinoa and/or baked sweet potatoes.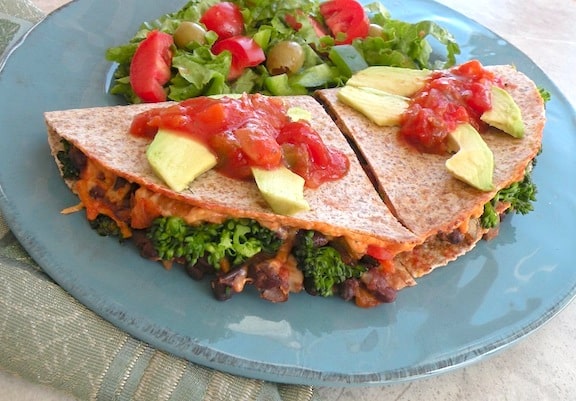 Big Quesadillas with Black Beans, Broccoli, and Portabellas are filled with black beans, broccoli, and portobella mushrooms, make a substantial one-dish meal that's easily completed with a simple salad on the side.