Pasta with Pesto, Potatoes, and Green Beans is a classic rustic Italian combination. It may seem odd to combine pasta and potatoes, but it does work well, and is extra hearty. It's carb heaven, maybe, but still healthy, especially if you use whole-grain pasta.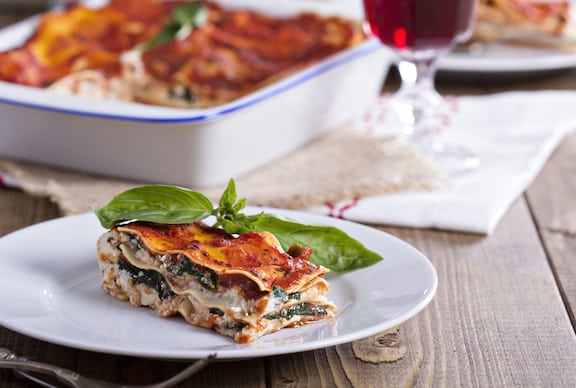 Mixed Vegetable Lasagna has a timeless appeal, and is always such a hit, whether you make it for your family or company. For this vegan version, you can vary the vegetables used below —eggplant, broccoli, and chard are all good substitutions. Any vegetables used should be lightly steamed or sautéed first.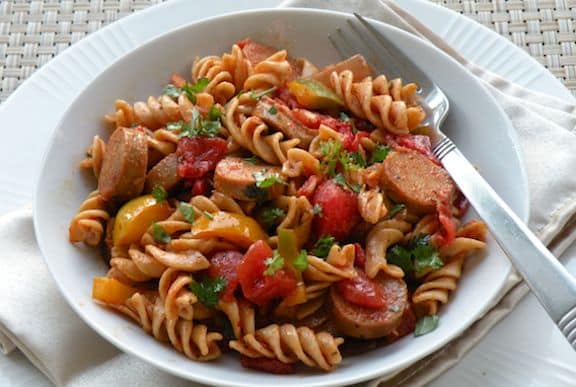 Pasta Jambalaya one of my favorite uses for vegan sausage. The bold flavor is used to full advantage in this hearty Creole-flavored pasta dish. If you have more time, make a pan of vegan corn bread; it's a wonderful addition to this meal.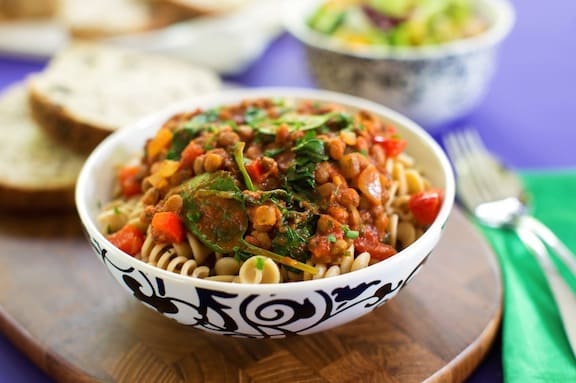 Easy and substantial, Pasta with Hearty Lentil and Spinach Sauce can easily become your go-to plant-powered pasta dish. A simple salad is all that's needed to complete this meal.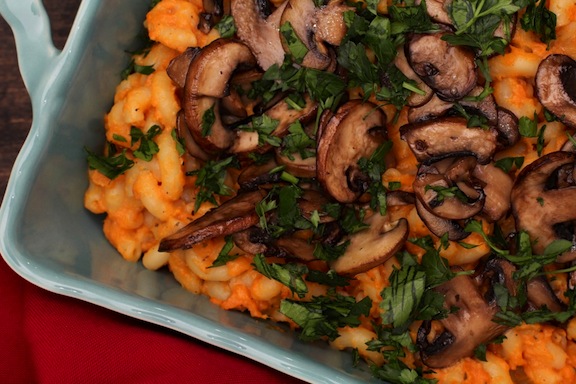 Roasted Sweet Potato Mac and Cheese is 100% vegan and so healthy! The 'cheese' in this recipe is a combination of roasted sweet potato, mustard, and nutritional yeast.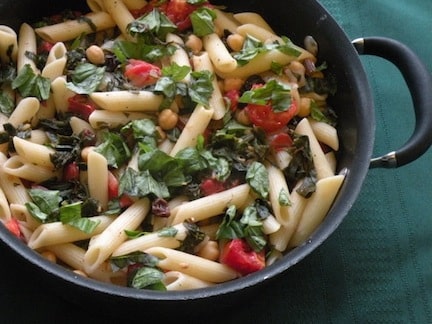 Penne with Chard and Beans is a stick-to-your-ribs late  pasta dish will satisfy the heartiest of appetites. A big salad and fruity dessert complete the meal.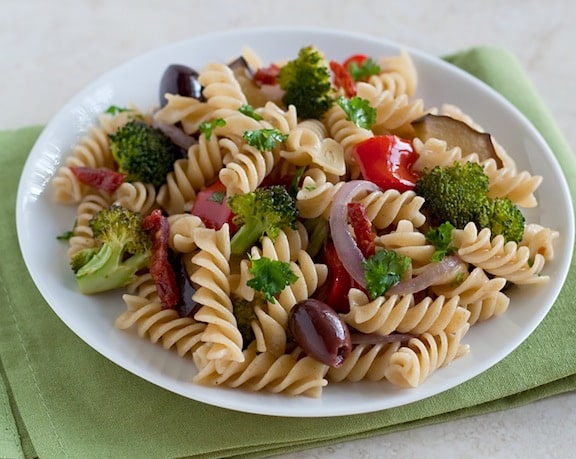 Pasta with Roasted Vegetables and Olives combines roasted eggplant, peppers, and broccoli with pasta. It's perfect for cool weather months, when you want something comforting yet not too heavy, with plenty of flavorful veggies.