There are no words to describe this Lentil and Mushroom Shepherd's Pie other than as a deep dish of absolute comfort. It's a bit of a project, but not difficult, and definitely worth it for a special occasion meal.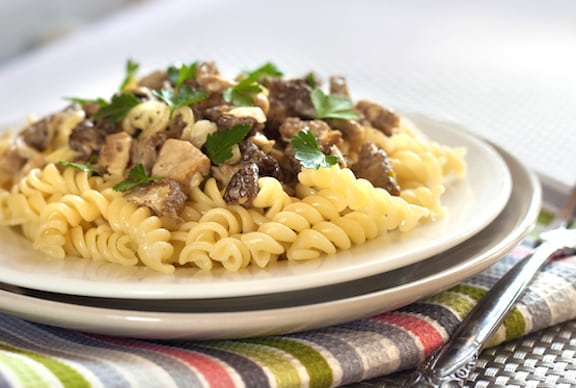 Mushroom lovers will revel in this earthy yet elegant Mixed Mushroom Pasta Stroganoff, featuring a multitude of mushrooms in a creamy sauce, served over pasta. Consider looking for morels, which contribute a particularly "meaty" texture to the dish. Not that we want to imitate meat, but morels are delicious in their own right.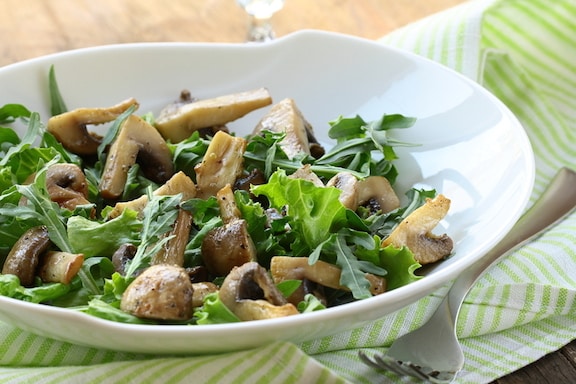 Rosemary Roasted Mushrooms are a delicious appetizer that can also be used as a first course for almost any kind of meal. Use any kind of mushroom you like, or a combination of two or three.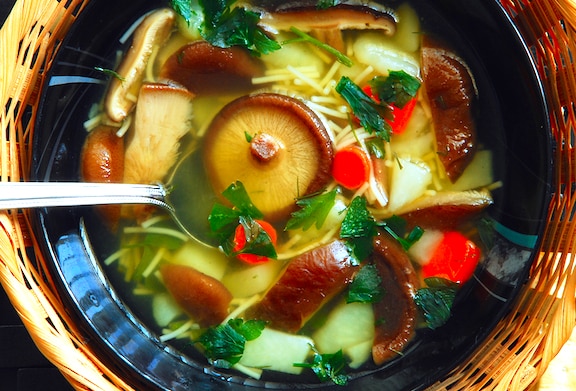 Thick, hearty udon or soba noodles make this quick Asian Noodle Soup with Baby Bok Choy and Mushrooms substantial, yet it's not too filling to serve as a first course for an Asian-style meal, like a colorful veggie stir-fry.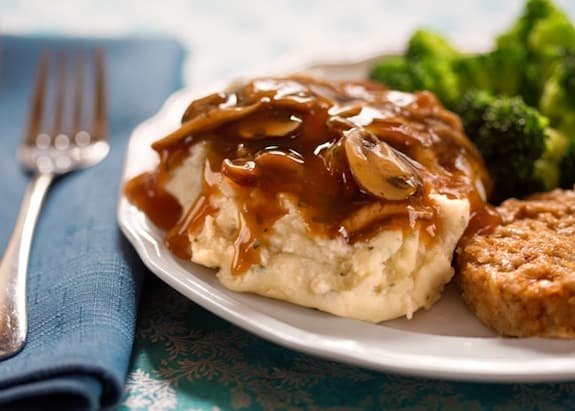 Easy Mushroom Gravy is great over seitan, tofu, brown rice or other cooked grains, veggie burgers, and best of all, mashed or smashed potatoes. In other words, this makes comfort dishes even more comforting.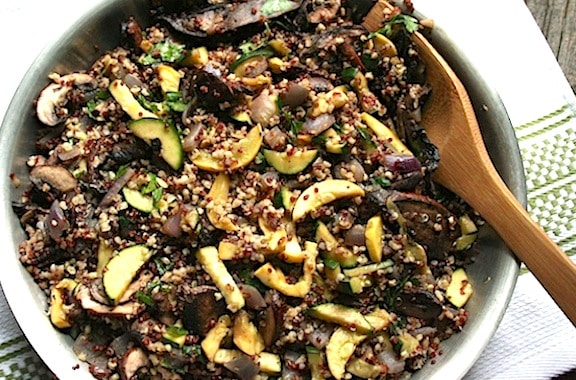 Earthy and hearty, Quinoa with Mixed Squashes and Mushrooms can be served any time of year. Serve with Avocado and Pinto Bean Salad or a big colorful salad to which you add your favorite beans. and some stone-ground tortilla chips.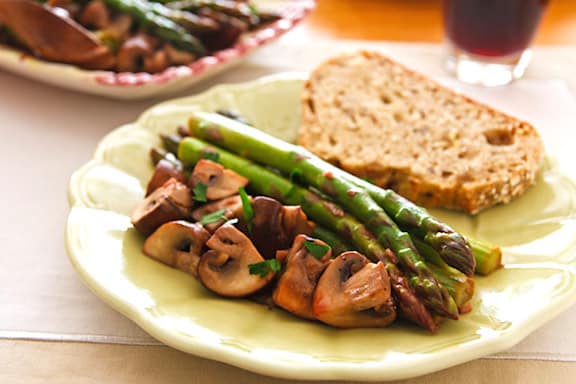 Ajillo Asparagus with Mushrooms is a tasty veggie appetizer inspired by the garlicky Spanish tapas dish, champiñones al ajillo, which relies on mushrooms alone. Asparagus makes it a more substantial dish, and benefits nicely from the dry red wine and other seasonings.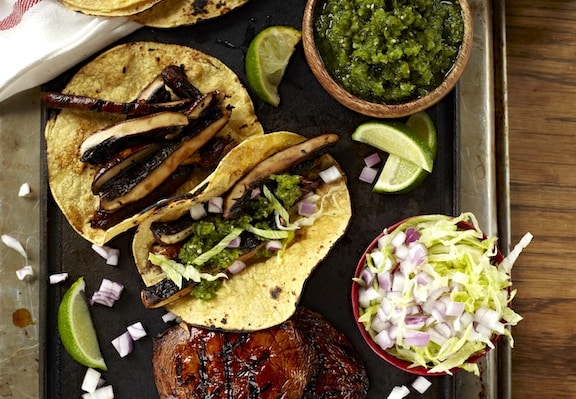 Portobello Mushroom Tacos are so flavorful that you don't need a lot to accompany them, and can easily become a go-to meal for weeknights as well as casual weekend meals.