If you're a fan of salads, you'll love this handy ways to make them even better with dressings that are dairy-free, full of flavor, and in many cases, low in fat. Best of all, you can make them at home in minutes. And if almost goes without saying that they're more economical than store-bought dressing. First up, Vegan Ranch Dressing, above, is one that's almost impossible to find ready-made in a dairy-free vegan version. As a dip, this is great with raw veggies; as a dressing, use on green salads, slaws, pasta salads, and potato salads.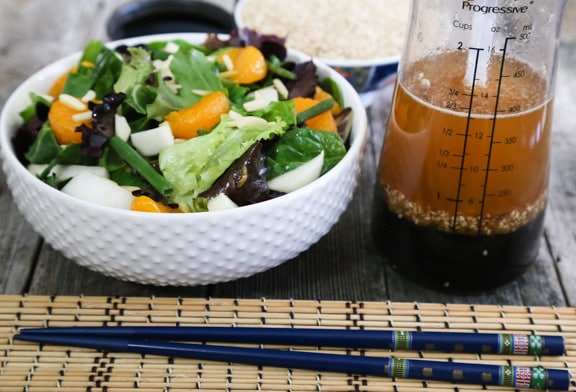 Savory and tangy, homemade Sesame-Ginger Salad Dressing is perfect for salads served with Asian-style meals. It's also good on wilted greens and on cold noodle dishes.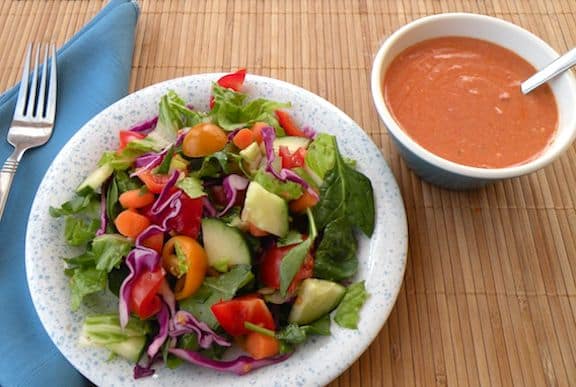 This homemade vegan French Dressing b is one of my personal favorites for green salads—I hope you'll agree that this is better than the store-bought variety.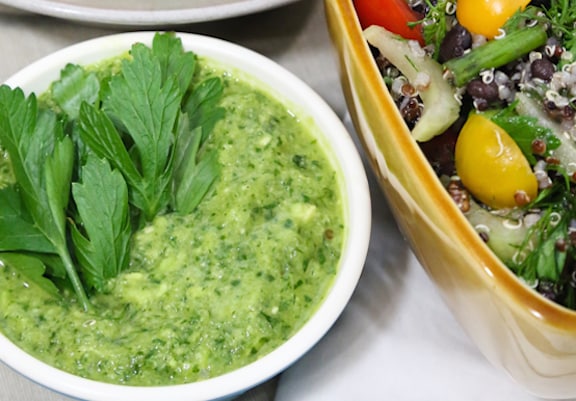 Filled with vitamin-rich parsley, Parsley Salad of Veggie Dressing is good on green salads as well as on steamed vegetables like cauliflower, potatoes, and squashes.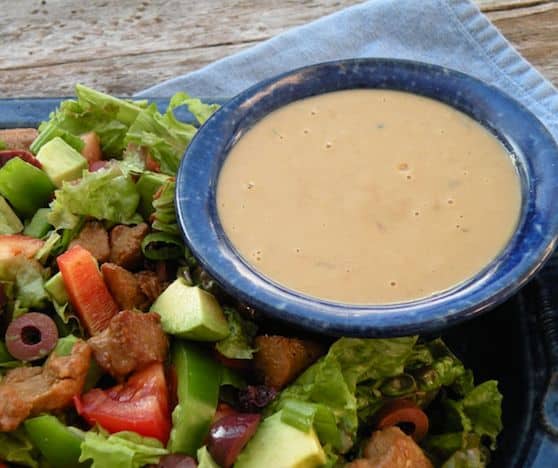 Tangy Tahini Dressing featuring olive oil, tahini, apple cider vinegar, and lemon, makes even the simplest salad shine. Excellent on green salads, slaws, and more.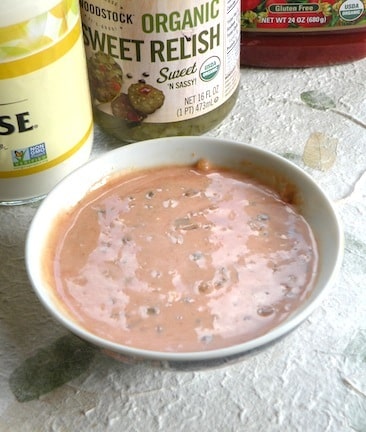 Thousand Island-Style Dressing is the first one that enticed my kids to try salad when they were young. It's a good bet for young children, though it's a pleaser for any age.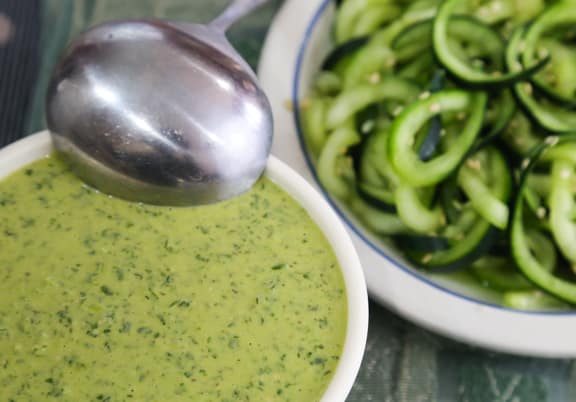 Green Goddess Dressing is made of fresh herbs, tahini, and cucumber. It not only has a luscious flavor, but makes good use of nutrient-rich parsley.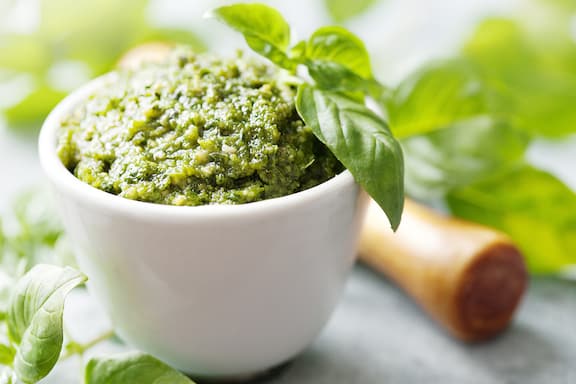 Pesto counts as salad dressing, too! This traditional-style Spinach and Basil Pesto is delicious on cold potato and grain salads. Or toss it with cold pasta and fresh tomatoes for a simple and tasty summer main dish.