On Father's Day, treat Dad to this delicious and easy plant-based menu. Your dad need not be vegan to appreciate this hearty (and heart-healthy meal) that shows how much you really care! Here's our suggested menu, perfect as a brunch or lunch.
Appetizer
Deviled Tomatoes
Main meal
Leek and Bell Pepper Hash-Brown Potatoes
Sweet and Smoky
Tangy Coleslaw
Dessert
Unbaked Fudgy Brownies
… served with raspberries, strawberries, and/or blueberries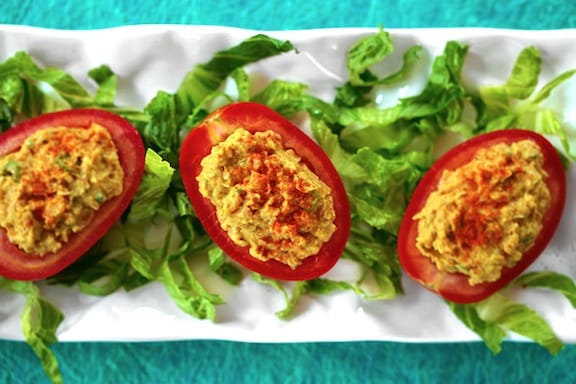 If your Dad is trying to cut down on the cholesterol, he'll really appreciate Deviled Tomatoes, a vegan version of classic deviled eggs. Tip — these are delicious with spicy bloody marys!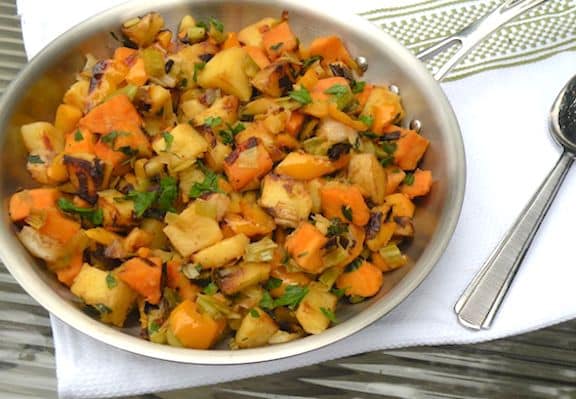 Leek and Red Pepper Hash-Browned Potatoes, a dressed-up version of hash browns features lots of added veggies, yet is hearty and comforting.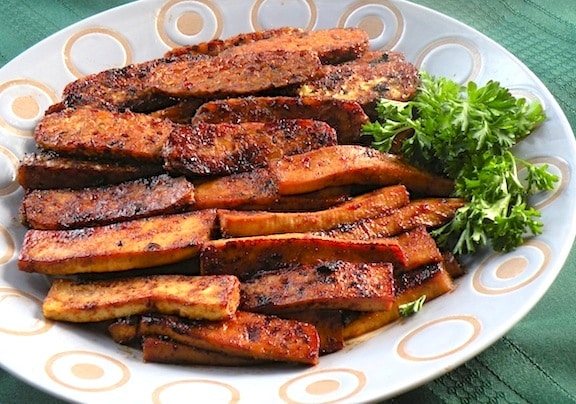 Savory, slightly sweet, and as spicy as you choose to make them, these delightfully flavored Smoky Tofu or Tempeh Strips make a great accompaniment to the hash browns above.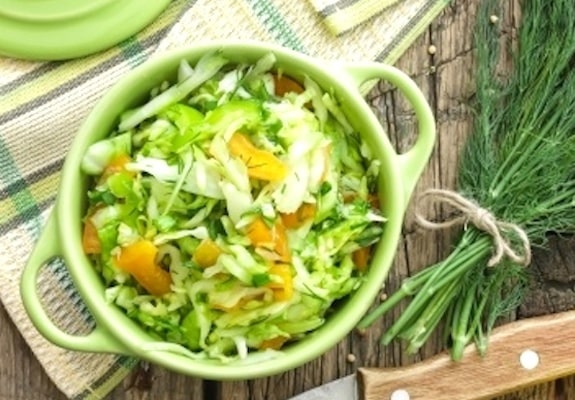 Tangy Coleslaw is a lively salad to serve with the hash browns and smoky strips. It gets an extra kick from pickles, fresh dill, and horseradish.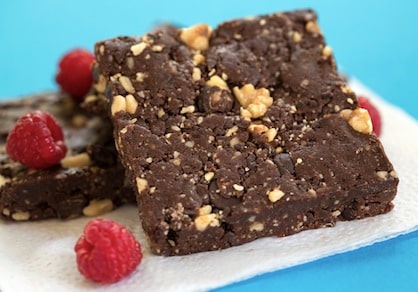 If it turns too hot to turn on the oven for baking a dessert, no worries. You can still treat Dad to Unbaked Fudgy Brownies, a rich-tasting but guilt-free chocolate dessert that contains no added sugar. You won't believe how easy it is to make these date-sweetened treats. Serve with the fresh fruit of the season — raspberries, strawberries, or blueberries, or any two or three of them.