Many people (even those who secretly suspect that they're lactose intolerant) say they could never give up dairy, claiming they'd miss those creamy, comforting dishes too much. These days it's so easy to create creamy, dreamy dishes that are completely dairy-free in a number of ways. Here are just a few delicious examples. Shown above, the secret to this light and luscious Creamy Peanut Butter Pie—kissed with the dynamic duo of peanut butter and dark chocolate—is silken tofu. The same is true in Easy Vegan Pumpkin or Squash Pie.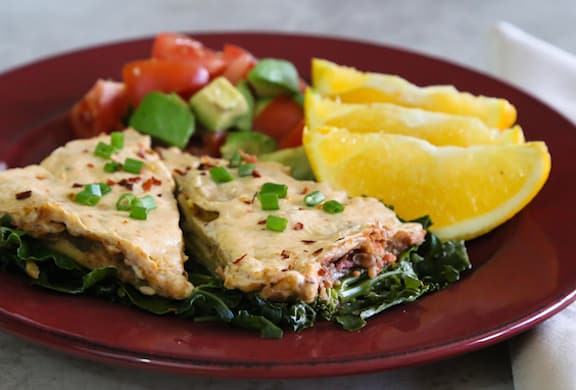 In Vegan Creamy Enchilada Casserole, you can have "the whole enchilada" without having to fill and roll individual tortillas. The creamy topping is made from  nondairy milk and nondairy cheese.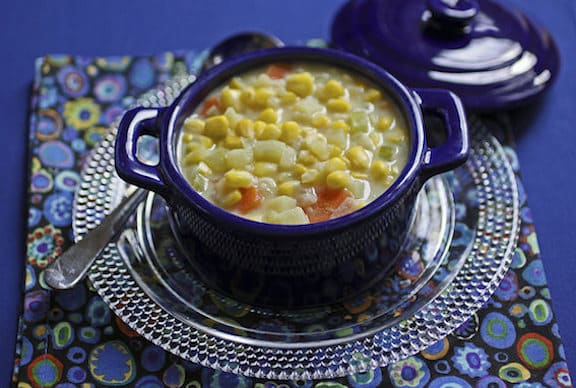 Pureed silken tofu is also superb base for creamy soups, such as this vegan Creamy Corn Chowder. It provides substance without the need for thickening. Another soup that uses pureed silken tofu as its base is Creamy Green Pea and Cashew Butter Soup.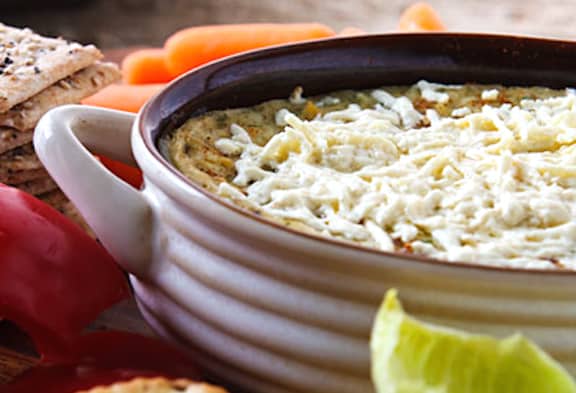 In this addictive Hot Artichoke and White Bean Spread, the creamy base is made of pureed white beans. The same is true for Creamy Bow Tie Pasta with Mushrooms and Dried Tomatoes.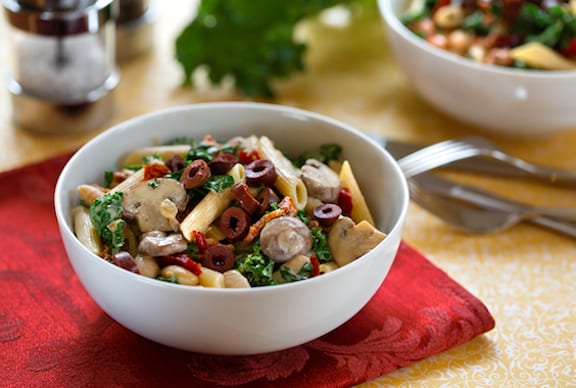 In Pasta, Beans, and Greens with Creamy Cashew Sauce (shown above) the creamy sauce is made from, you guessed it, raw cashews. It's ingenious! Another recipe using raw cashews to make a creamy sauce for pasta is Creamy and Rich Vegan Alfredo Sauce for Fettuccine.