If you live anywhere outside a city, this is the time of year when vegetable garden yields become too much for the gardener. Here are a week's worth of vegan dinner ideas for the late summer harvest. All of us would do well to make good use of tomatoes, corn, zucchini, and other summer squash, August's bumper crops. Pasta Salad with White Beans and Corn, above, is a reliable offering for everyday meals or summer company. Making good use of tomatoes and corn, it's is a delicious accompaniment to grilled or sautéed summer squashes and/or veggie burgers.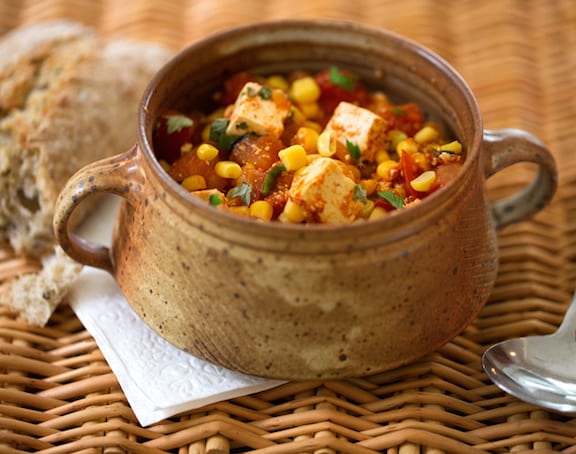 Fresh corn and tomatoes are highlighted in this easy skillet Stewed Tofu with Corn and Tomatoes, making it a great way to serve tofu for warm weather meals. Serve with a crusty bread and a colorful salad.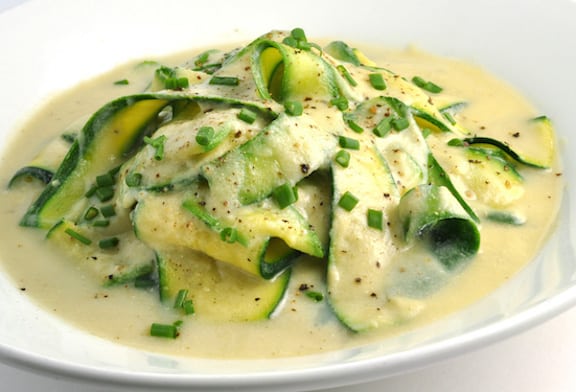 Looking for a way to use up zucchini? Try Zucchini Pappardelle with Corn Cream, a delightful summer dish. In this dish, thinly sliced zucchini stand in for the pasta that this dish is usually made with. This goes well with a bean salad — choose from among these 7 Bountiful Bean Salads.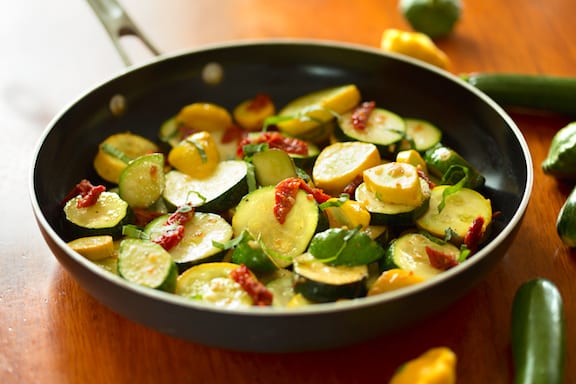 Simple Squash Sauté with Dried Tomatoes and Basil is more of a side dish, but if you pair it with simple vegan quesadillas or soft tacos, it becomes part of a delectable summer plate. And hopefully you have some of last night's bean salad left over; it's a great addition to this meal.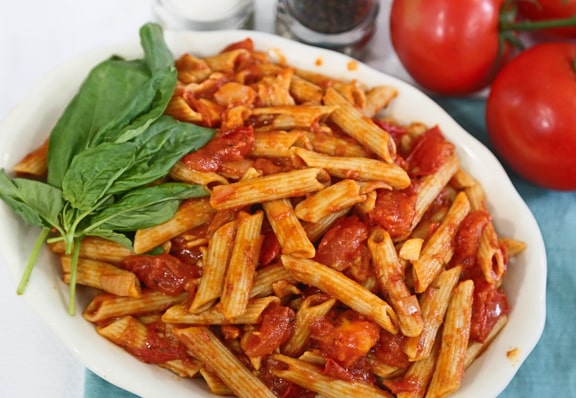 Let's end the week like we started it, with pasta — Penne all Vodka with Fresh Tomatoes is a fabulous way to use lots of fresh summer tomatoes. Serve with fresh corn for a simple and yummy late summer meal.