Mid-July heralds the beginning of the peak of summer produce in terms of its flavor and the sheer availability of varieties of veggies. These vegan dinner ideas take advantage of this bounty. And don't forget to serve berries, cherries, stone fruits and melons for desserts and snacks! Start the week with Tabbouli-Style Quinoa and Black Bean Salad. It's hearty enough to be a main dish; serve with homemade hummus, or pick it up prepared, along with fresh pita, and stuffed grape leaves for a delicious Middle Eastern-themed dinner.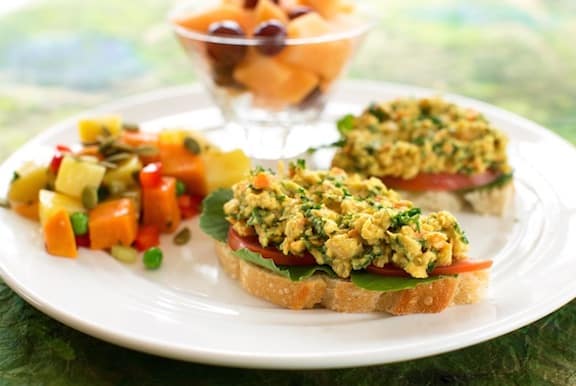 If you can't stand the heat, Chickpea and Kale Sandwich Spread will get you out of the kitchen quickly. It's a tasty and nourishing spread for bread, a filling for pita bread or a wrap (along with some tender lettuce and sliced tomatoes). For a light yet satisfying meal, serve with any sort of potato salad or slaw and a simple fruit medley.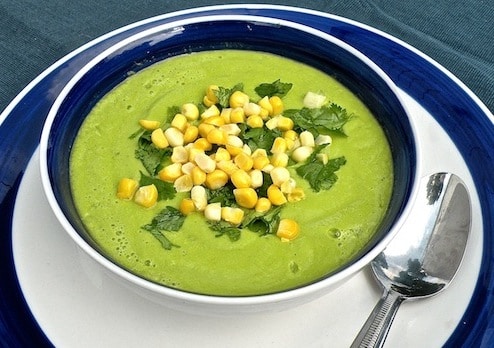 Lettuce isn't just for salads. Blending it with cucumber makes a light and tasty Cream of Cucumber Soup. If you have leftovers from the last two night's dinners, above, they'd go well with this soup. Otherwise, serve this with many of our easy Sandwiches and Wraps.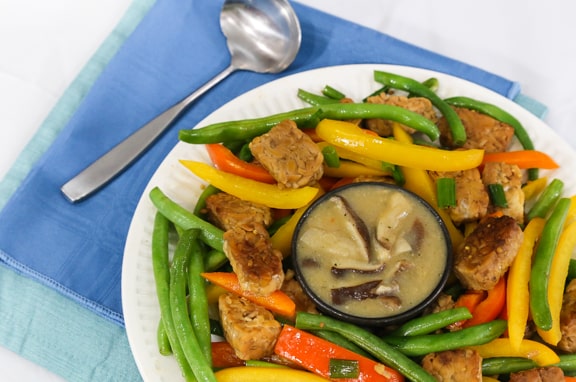 Tempeh and Green Beans with Shiitake-Miso Gravy takes advantage of the brief window when really fresh, non-stringy green beans are on the market. The ingredients are enveloped in a flavorful shiitake-miso gravy. Serve with simply cooked grains and a simple salad.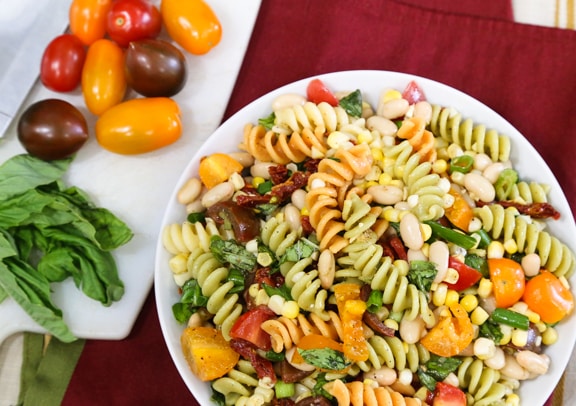 Pasta Salad with White Beans and Corn is a reliable offerings for summer company, and is easy enough for everyday meals. Make some for tonight's dinner, and save the leftovers for weekend company, or for an extra meal that's waiting for you in the fridge. This is a delicious accompaniment to grilled vegetables or veggie burgers.