Packing a school lunch that is reasonably and healthy and that your kids will actually eat is a struggle for all parents. But if you're vegan - it can add a whole new challenge! Here are a few tips for making vegan lunches they'll love.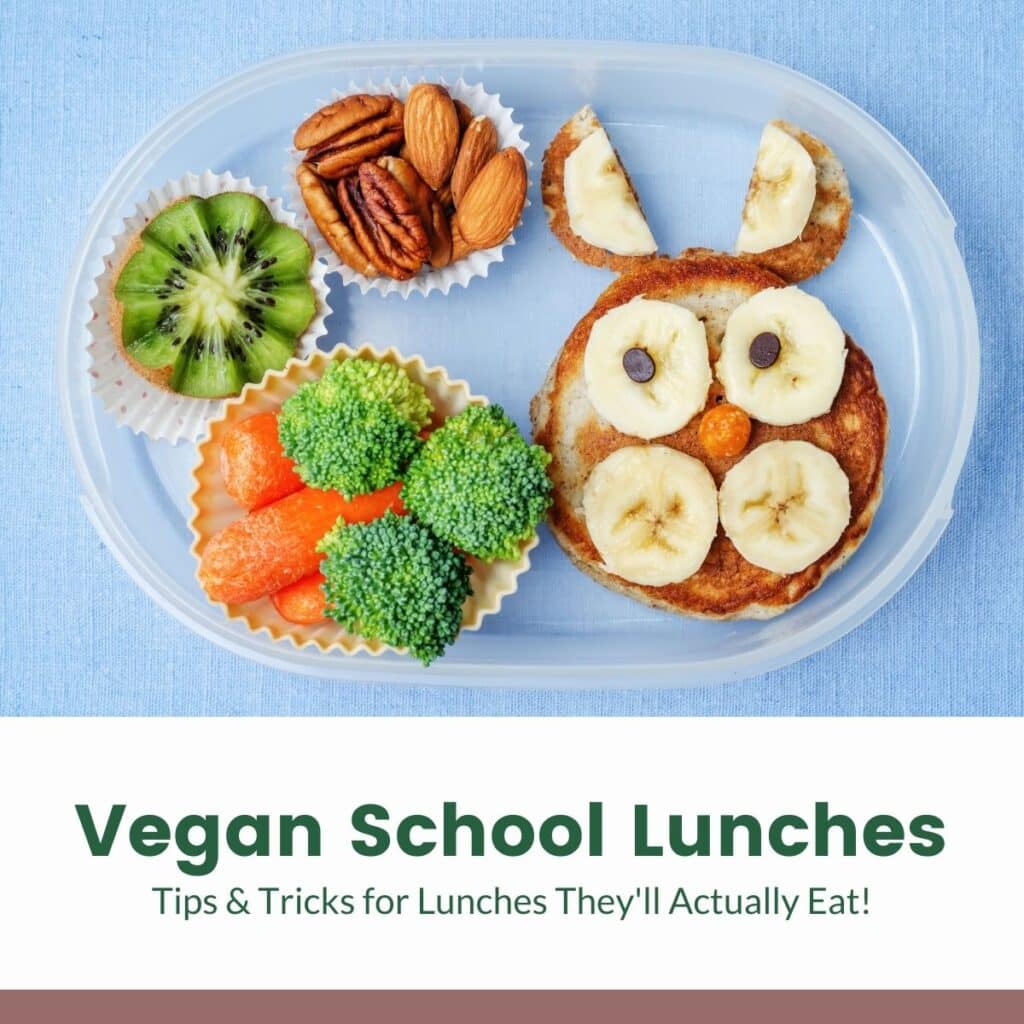 And if you want all of our best school lunch recipes, tips, and tricks in one handy package - be sure to check out our book, Healthy Plant Based School Lunches.
If you're the parent of a younger child that's going to school, packing them a vegan lunch (that they'll actually eat) can be a real challenge. And it's not always the food that's the problem.
So it's important to understand the social implications of what goes into your kid's lunch box, just as much as the nutrition, if you want their cooperation.
So here's what I've learned from my own experiences.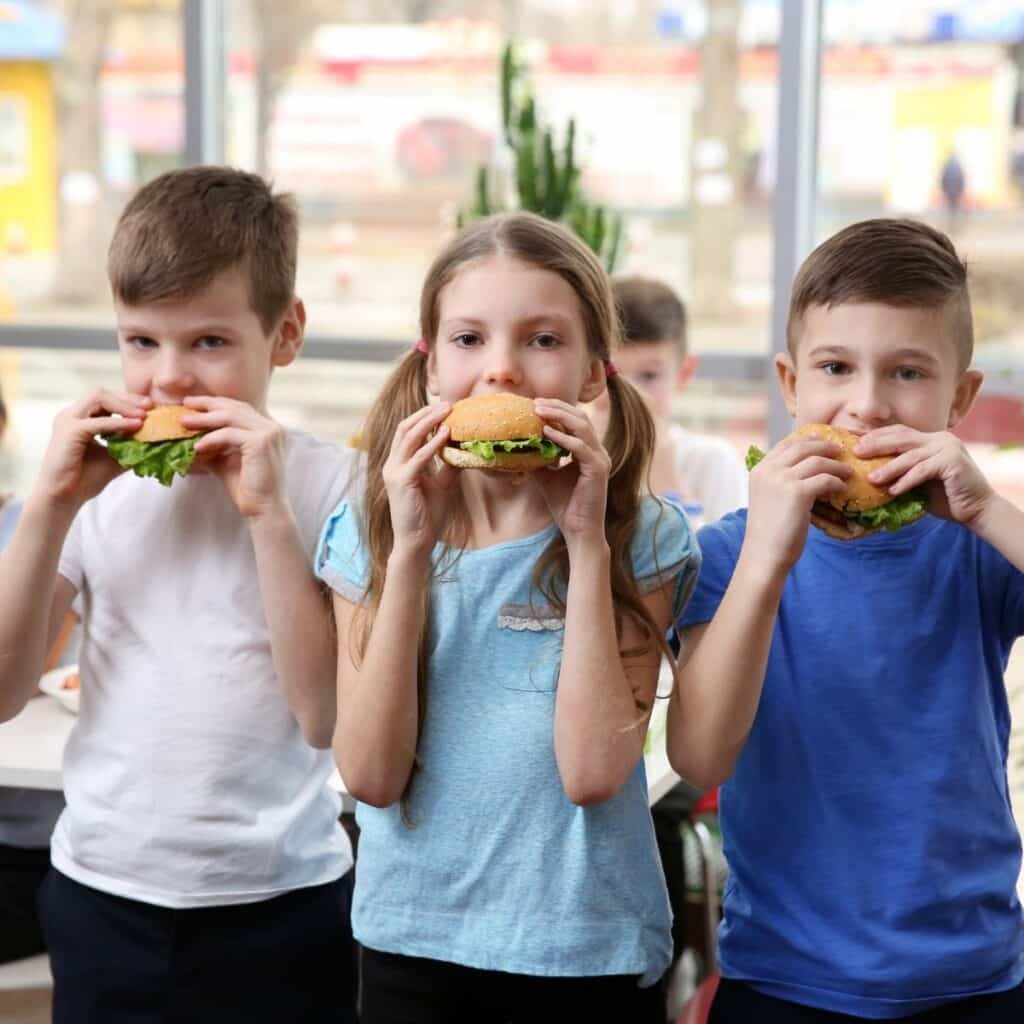 Peer Pressure is Real
Some vegan kids don't care what anyone else at school is eating. In fact, if they're life-long vegans, they might even feel disgusted by what the other kids are eating!
They know that what their parents have packed them is out-of-this-world tasty, it's kind to animals, it's good for them, and they're going to enjoy it no matter what.
On my son's first day of school, he asked for vegan sushi in his lunch box. At the end of the school year, he voted Chinese stir-fried tofu and green beans with rice and a sweet bean dumpling as his very favorite meal of the year!
But for most of us most of the time, peer pressure can have a significant impact on what our kids want to eat at school.
In my experience, many younger children want nothing more than to just fit in. They might be embarrassed to eat the foods they eat happily at home when they're in a school setting.
One of my friends reports that her son loves V8 juice at home, but won't even go near it at school, afraid of what his friends might say.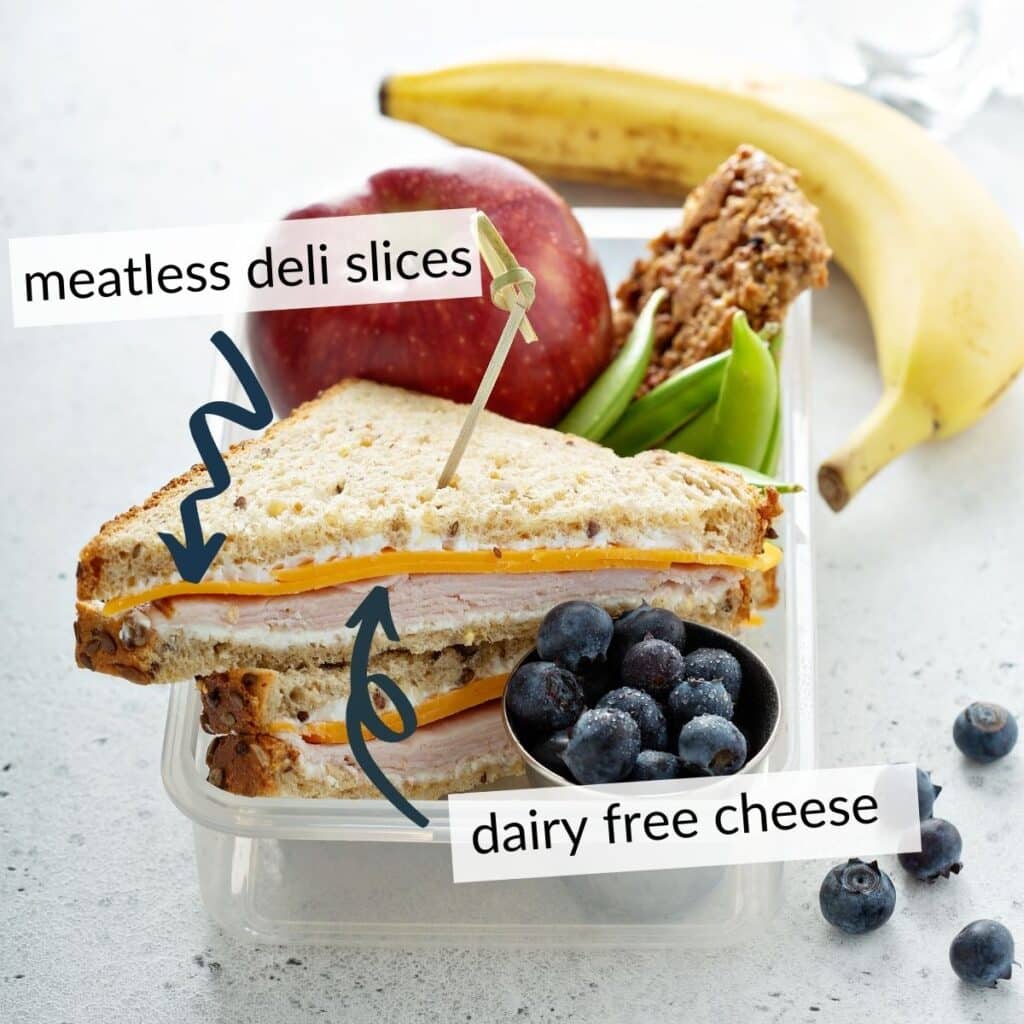 Being an "Undercover" Vegan
So if you're kid is struggling with peer pressure, why not help them go undercover a bit?
There are so many lunches that you can pack that mimic traditional kid's food, while being healthier and cruelty-free.
For example, one of my son's favorite meals is pepperoni pizza. Now, our version of pepperoni pizza is made on a multigrain whole wheat crust, topped with a homemade tomato sauce . I top it with some vegan cheese and vegan pepperoni.
Now I know that veggie pepperoni and vegan cheese are more processed and higher in sodium than I would like, but they still have no cholesterol and less fat than regular pepperoni and cheese, and I consider it an acceptable compromise.
He's got the same type of pizza that all his friends eat, only healthier and cruelty-free, so he's fitting in and not feeling left out.
There are all kinds of foods that are perfect for going into stealth vegan mode like this — vegan chicken nuggets, meatless deli slices with vegan cheese slices, soy yogurt - you name it. I like to say, "Anything you can do, I can do vegan."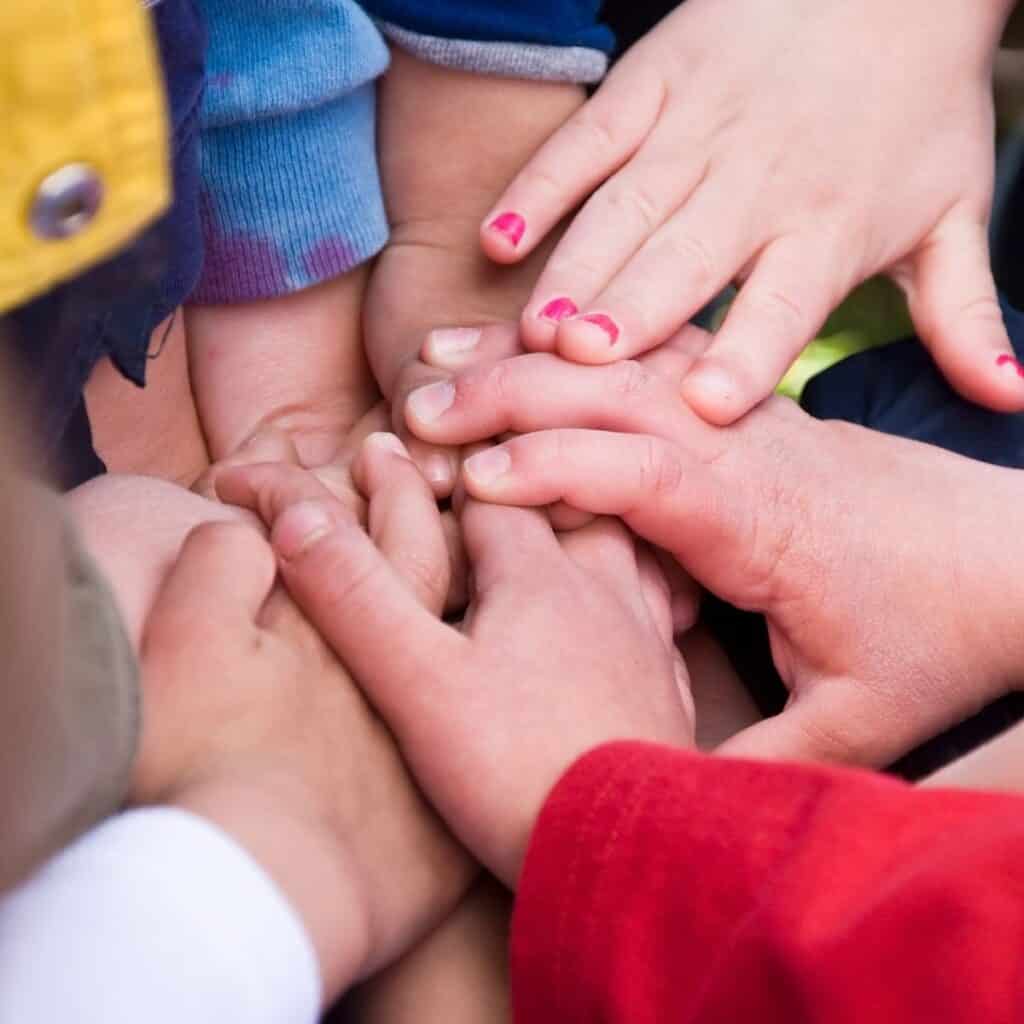 Fitting in While Sticking to your Values
At school, sometimes it's really all about fitting in. Someone on a discussion board I read once described witnessing a vegan kid in their child's class.
"We have a vegan kid at our school, and his mother not only doesn't allow meat or meat products, but she also doesn't allow the child to have milk or any dairy products at all. Whenever there is a birthday party for another child, poor thing behaves like a raccoon on a camping trip, grabbing cake out of other children's hands and scuttling off into a corner to eat it like a wild animal before one of the teachers takes it away from him. It's really a spectacle to watch."
Okay.
Obviously, this person doesn't know much about veganism, so this has been really their first exposure to the concept of no meat or dairy. It's not a pretty picture, is it?
No one wants this to be their child. As a vegan parent, you want the best for your kids. You don't want them to feel left out or deprived, or that being vegan is a punishment or a hardship. You certainly don't want them scuttling around like raccoons! 😉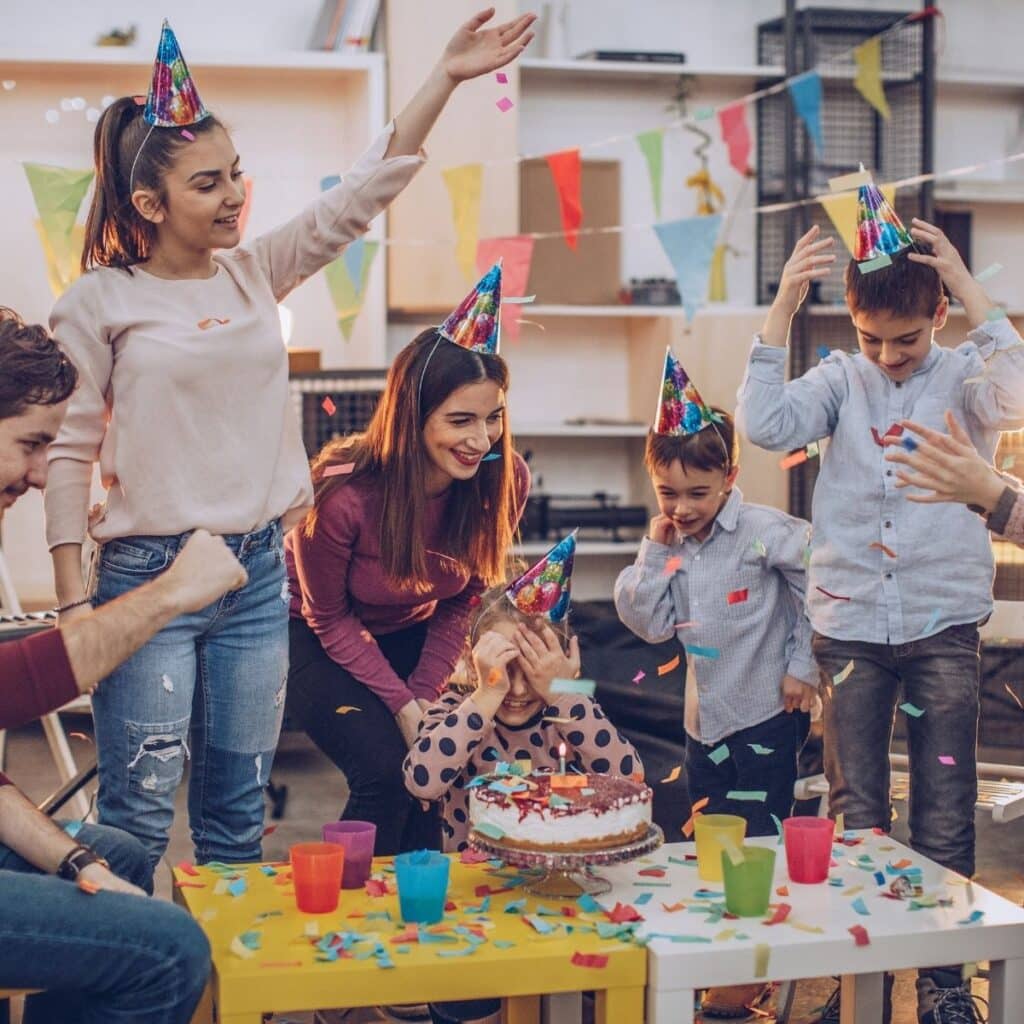 Looking Out for your Kids
So this is where as vegan moms and dads, it's our job to look out for our children. Pay attention to what's happening in your kid's classroom, and be ready with vegan alternatives when it's time for those birthday cupcakes and candy bars!
Bake a batch of vegan cookies or cupcakes and freeze them in individual plastic bags. That way you'll always have something on hand to send to school or to parties.
Or give your child's teacher a special stash of his or her favorite vegan cookies or candies to hand out to them at treat time.
In this climate of unhealthy eating, where do you stand?
People are just starting to wake up to what we're doing to our selves and our children with our unhealthy eating habits. The obesity rate is growing, and it's going to take health-conscious parents standing up for our children's health in order for things to change.
In other words, if eating fresh vegetables is wrong, I don't want to be right!
More Resources
Here are a few more tips and resources on feeding vegan kids:
This article was originally contributed by Jennifer McCann. She is known for the popular blog Vegan Lunch Box and the book* of the same name, as well as its sequel, Vegan Lunch Box Around the World.