For our Monday vegan menu, we're already looking forward to Friday — Cinco de Mayo! If you make Mexican-flavored vegan Layered Taco Salad for dinner tonight, you might just love it enough to repeat it at the end of the week. It's that easy, and that good.
This layered taco salad is a cousin to loaded nachos. The heat is supplied by a layer of Amy's Chili (for convenience), and the spice by chili peppers or salsa. If you'd like to go DIY, this is also an excellent way to use leftover Classic Veggie Chili. This will keep you full and satisfied for hours.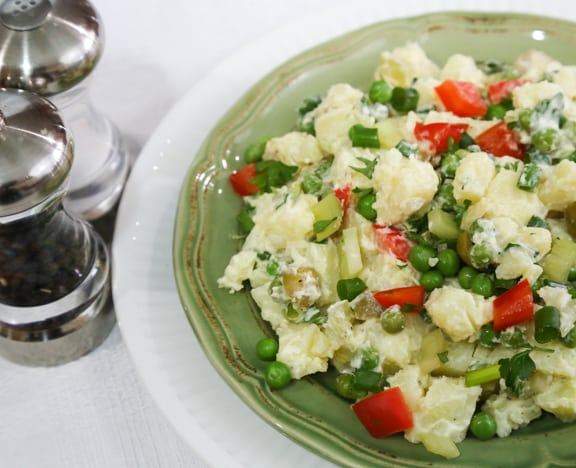 Another hearty cool dish is a perfect partner to serve with then Layered Taco Salad, and we couldn't decide, so here are two choices. Serve with Colorful and Creamy Potato Salad, above, or …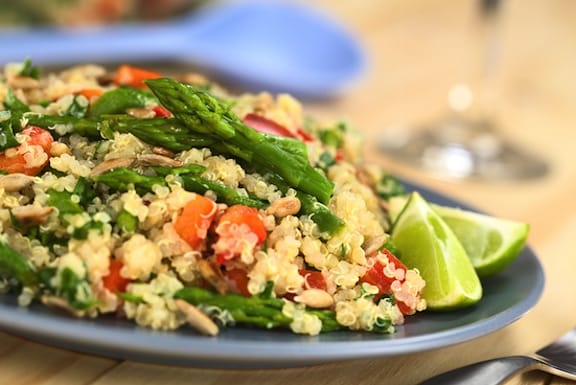 Quinoa and Asparagus Salad — this and the potato salad above are both a celebration of spring for your palate! Choose whichever appeals most at the moment, and put the other on your "to try" list for later on in the week.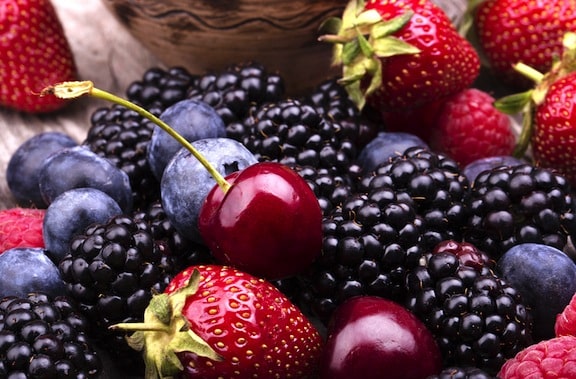 This dinner is quite filling, despite its salad-y theme, so all you need for dessert is fruit. Fortunately, after the winter's dearth of fresh fruit varieties, summer fruits are making their reappearance in the markets. Read Dr. Fuhrman's post on the health benefits of berries and pomegranates, or just serve them because they're refreshing and taste amazing.