I could live on Asian-style stir-fries and noodle dishes. They're so versatile and simple to make, perfect for busy weeknights. Case in point, Sesame-Ginger Tofu Broccoli Stir-Fry. It's inspired by General Tso's Tofu, but dispenses with the cornstarch-battered, deep-fried tofu.This version, with pan-sautéed tofu, plenty of broccoli, and a savory, sweet, and spicy sauce even more appealing. It's easy and fast, too — a stress-free way to start your week. Serve it over cooked brown rice or any other grain you prefer.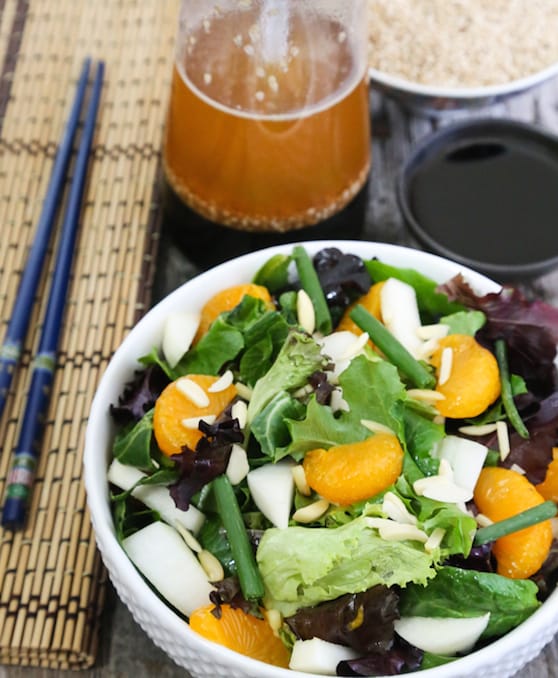 Mixed Greens Salad with an Asian Spin makes a lively accompaniment to many types of Asian-style dishes, embellished with crisp turnip or jicama and bok choy, and the sweet taste of orange. It's a perfect accompaniment to the stir-fry we're serving today.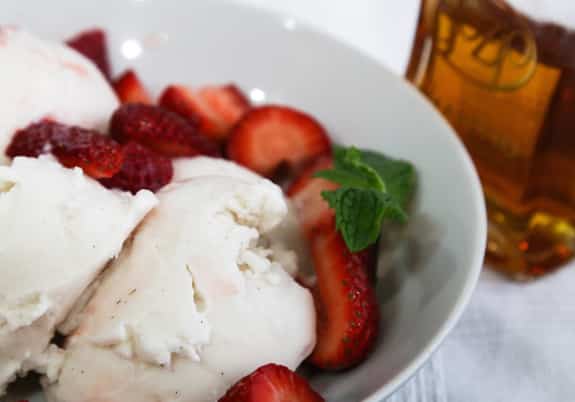 Strawberry season is in full swing, so make the most of it! This dessert of Amaretto Strawberries is almost embarrassingly simple, yet luscious and low in fat. Serve on its own, over vegan ice cream, or with vegan whipped cream.