With the holidays fast approaching, no one has time for fussing with weeknight meals. Here are five mainstays that will be on the table in no time. Start the week with something super-easy. Sophia Zergiotis, who created this Chickpea and Spinach Couscous with Cashews says: "This is a dish that is on my 'I have nothing in the fridge' or 'I have no time to cook' or 'I want something healthy that my kid will love' recipe roster." It's been a stand-by in her home for a long time, and it might become one for you, too. All you need to complete the meal is a simple salad; some steamed broccoli would be a nice addition as well.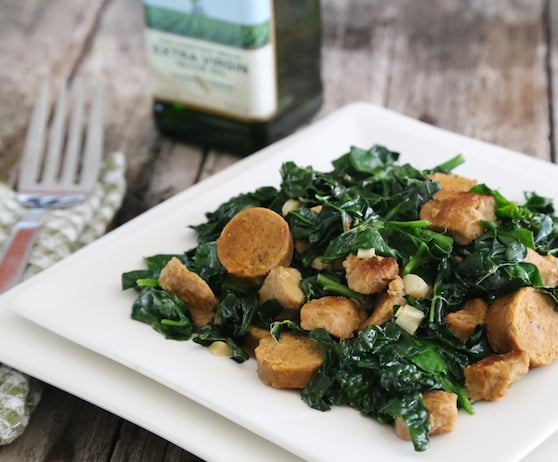 If anyone asks you where vegans get their protein, point them to Garlicky Greens with Seitan and Vegan Sausage, a fabulous dish for anyone craving a protein boost. Serve this hearty dish with a simple grain or noodles and a colorful salad.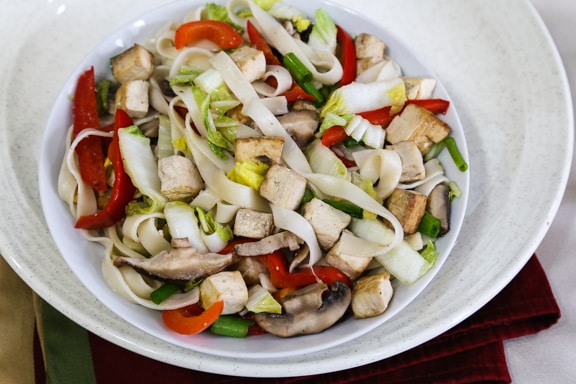 Asian Noodles with Napa Cabbage, Mushrooms, and Tofu is a simple and delectable stir-fry of napa cabbage, mushrooms and tofu, augmented with Asian noodles. It goes well with an easy slaw-style salad, and spring rolls from the freezer section of your natural foods store.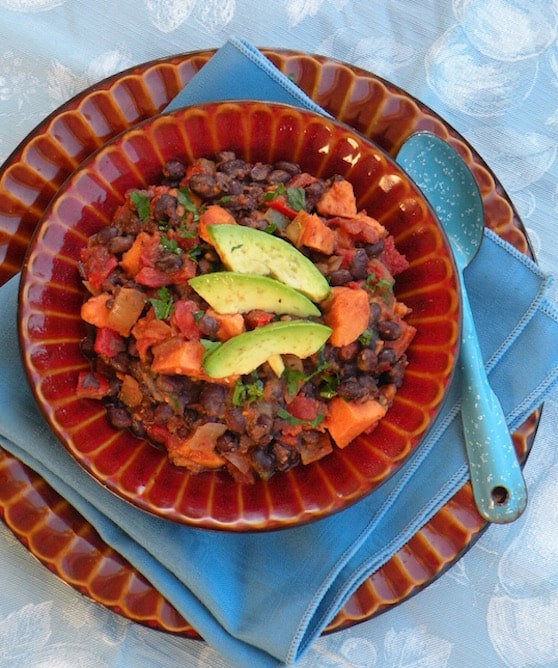 With the addition of sweet potatoes, Quick Black Bean and Sweet Potato Chili is filling and warming. Cooking, baking or microwaving the sweet potatoes ahead of time cuts down on both the preparation as well as the cooking time. Enjoy leftovers for a thermos lunch or subsequent dinners. Serve with a simple salad or any of our coleslaws and/or a side of sautéed greens. Tip — bake extra sweet potatoes for tomorrow night's meal.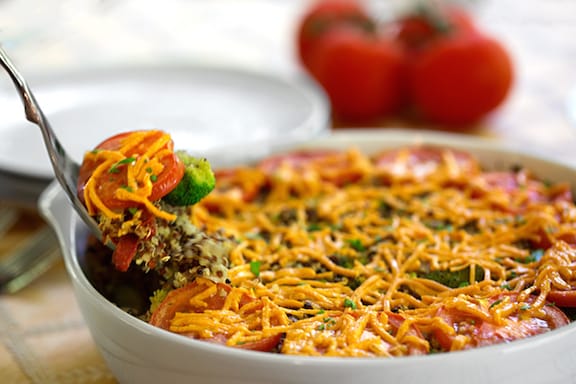 VegKitchen readers love our easy Quinoa, Broccoli, and Vegan Cheese Casserole. It makes for a dish that's both nourishing and comforting, served with baked sweet potatoes and a salad of dark greens and ripe tomatoes, or a platter of raw veggies and dip. It's a tasty and relaxing dinner with which to end the week!