With Christmas coming up on Friday, let's do something a little different this week with our meal plans, as we did on Thanksgiving week. Instead of our usual weekday meals, we present five VegKitchen reader favorites. Let's start with Roasted Seitan, Peppers, and Portabellas. This hearty combination is so easy to throw together for an everyday meal, yet makes a festive main dish for a Christmas menu.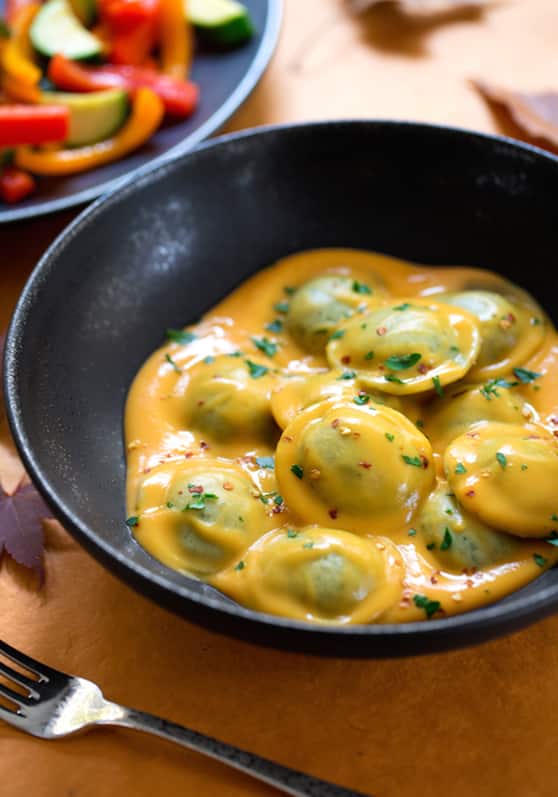 If you're looking for something a bit offbeat for the holiday, try Ravioli in Sweet Potato Sauce, a smooth and creamy dish served with lightly cooked veggies. To feed a larger crowd, the recipe doubles easily.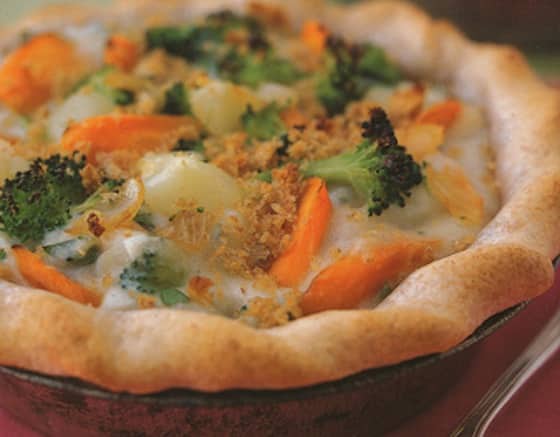 Everyone loves the nostalgic classic, vegetable pot pie. Many VegKitchen readers have let us know that Hearty Vegetable Pot Pie is on their regular cool-weather meal rotation; it's also a crowd-pleasing vegan option for your Christmas menu.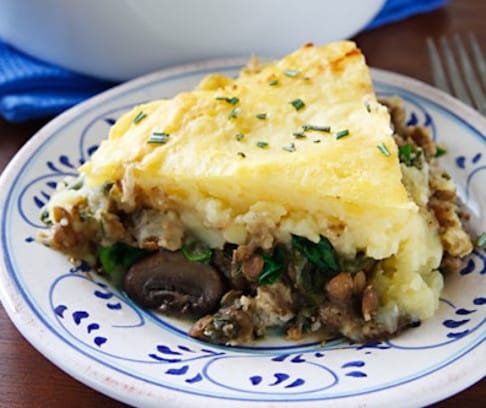 Lots of VegKitchen readers write in to ask our Lentil and Mushroom Shepherd's Pie (a major holiday favorite among VK visitors) can be made a day ahead, and the answer is yes! It may not be the prettiest dish but hopefully your guests will swoon over the comforting flavors.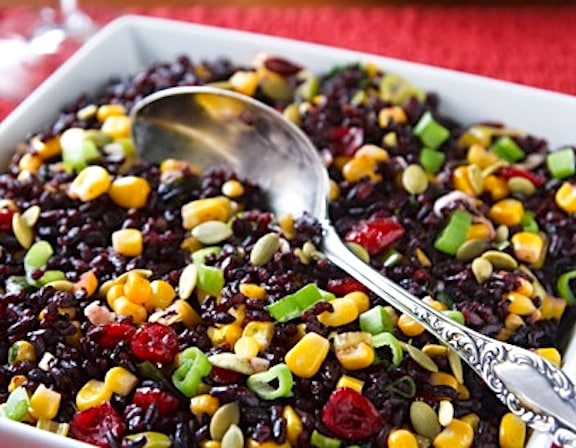 For your actual Christmas dinner, if you celebrate, you might be looking for a last-minute addition to the menu (or a dish to share at a cooperative Xmas meal) that's impressive yet isn't a lot of work. Black Rice with Corn and Cranberries fits the bill perfectly. It's a festive eyeful, yet simple enough to make for everyday meals. It makes a gorgeous holiday side dish. Or, if stuffed into small squashes, it also makes a great vegan main dish.