Since we're in that zone leading up to the holiday season (and in the thick of Hanukkah), this week's meals feature fare that's a bit lighter, but every bit as seasonal. It's so easy to make vegetable lo mein, a Chinese take-out favorite, at home—and it's lighter and less heavy on the oil than its restaurant counterpart. Serve our Veggie Lo Mein with a simple combo of corn and edamame as shown in the photo above; or with a tofu dish. Either way, round out the meal a simple crisp salad.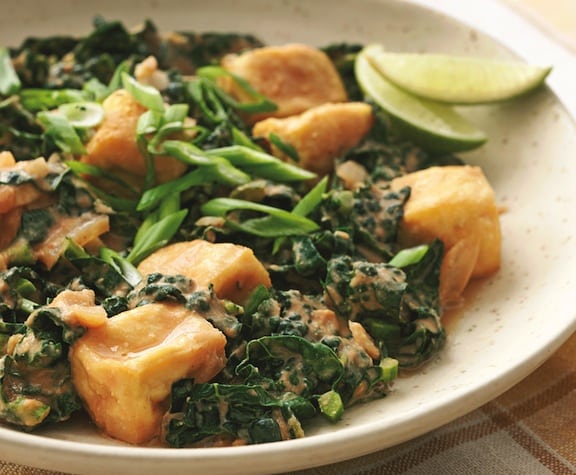 Spicy Thai Braised Kale and Tofu by Dr. Joel Fuhrman is a tasty, nutrition-packed dish. Serve with brown rice or quinoa and a colorful salad for a great weeknight meal. Or, if you've got any leftover Veggie Lo Mein from last night's meal, it would be a great companion.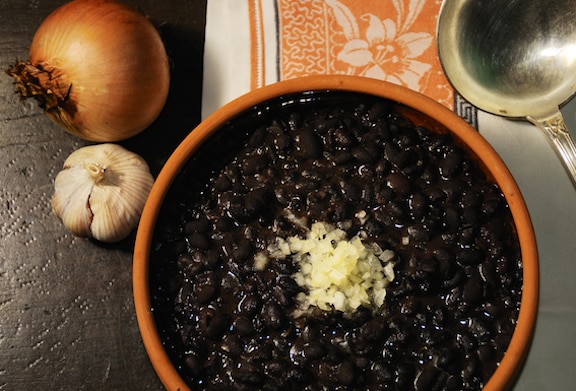 Making a soul-satisfying black bean soup in such short order is a rarity, but organic canned black beans are so flavorful that they do the trick perfectly. Serve Very Quick Black Bean Soup with fresh bread, pita, or tortillas and an easy slaw-style salad.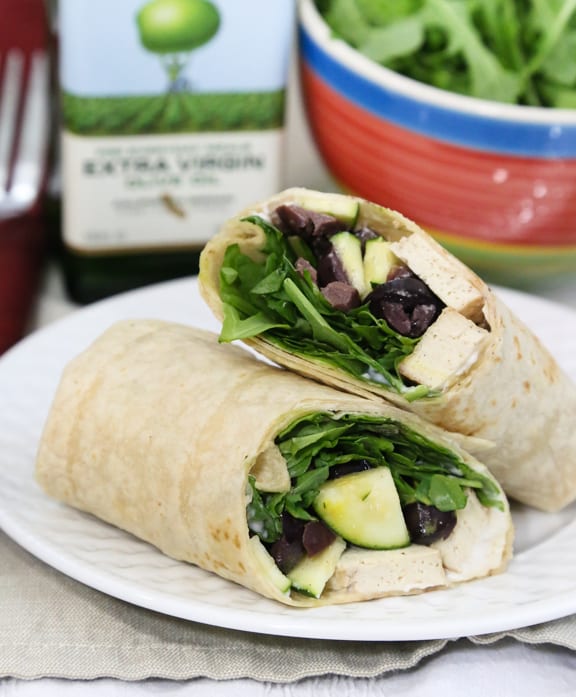 Baby arugula livens up the flavor of these simple Baked Tofu, Arugula, and Olive Wraps. The combination of flavors makes this one of my favorite wraps — they're so tasty, and make a great portable or at-home lunch. You can also make it for dinner and serve with soup (this would be great with leftovers of last night's black bean soup!), or baked potatoes or sweet potatoes.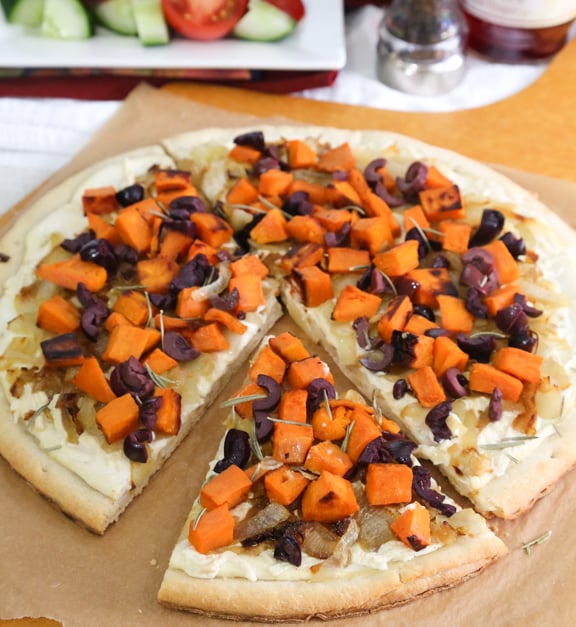 Pizza is always a Friday night favorite, and White Pizza with Sweet Potato, Onions, and Olives is a delectably different kind. Combined with most any kind of salad, this pizza makes a delicious cool-weather dinner.