As we head into the last week of February, here are five flavor-packed meals with a hint of spring. In this lightly spiced Curried Nut Butter-Vegetable Soup, the nut butter make an unusual and rich-tasting base for a soup. With notes of ginger, curry, and citrus, this soup is good hot or at room temperature. Serve with a simple noodle dish and a platter of raw veggies. Leftovers are great for lunch the following day or with the wraps that follow for a quick dinner.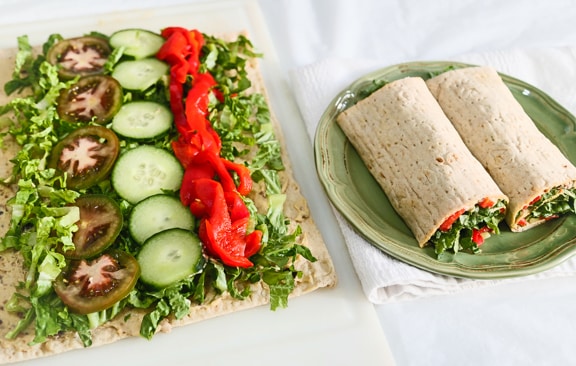 Rectangular soft lavash wrappers are even easier to make sandwiches with than round wrapper breads — everything lines up so neatly, and they roll up so easily. Hummus and Veggie Lavash Wraps are great with leftover soup or baked white or sweet potatoes or Laura Theodore's Spicy Baked Home Fries.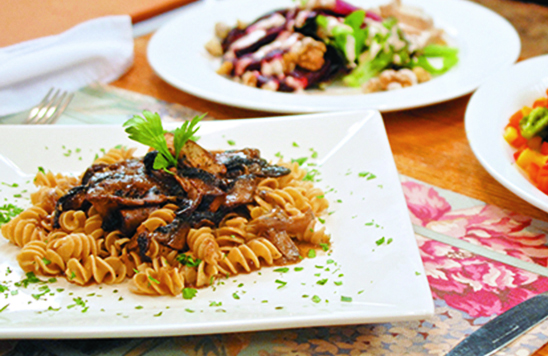 And speaking of Jazzy Vegetarian Laura Theodore, you'll love her Savory Mushroom Stroganoff — thanks to meaty-tasting portobello mushrooms, this has the rich flavor of the traditional version without all of the extra fat and calories. All you need to complete the meal is a colorful salad.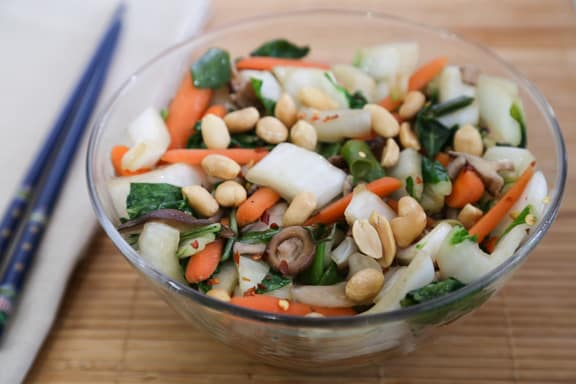 Big, beautiful bok choy is on the market, so it's a great time for Stir-Fried Bok Choy with Shiitake Mushrooms. Serve this on its own or over rice. Add a simple tofu dish to the meal, and some cherry tomatoes and sliced bell peppers.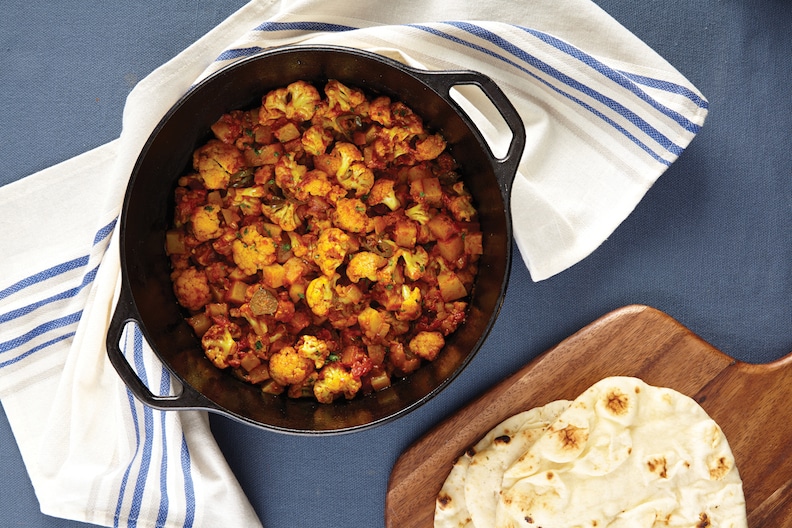 Julie Hasson's simplified version of Aloo Gobi is pure deliciousness and a great way to end the week. It's a one-pot wonder, with fragrantly spiced cauliflower, onions, tomatoes, and potatoes. Serve with a fresh flatbread and a simple salad of tomatoes and cucumbers in coconut yogurt.