Here are five mid-winter meals that will warm you up and hint of warmer weather, longer days, and brighter produce to come. Two high-protein foods (with lots more going for them nutritionally) — tempeh and walnuts — team up in a Tempeh and Walnut Soft Tacos. It's a filling that goes a long way. Use leftovers to boost protein and add texture to bean dishes and stews. Or you can freeze half of this filling for a future taco dinner. For a great meal, serve with Southwestern-Flavored Kale Salad.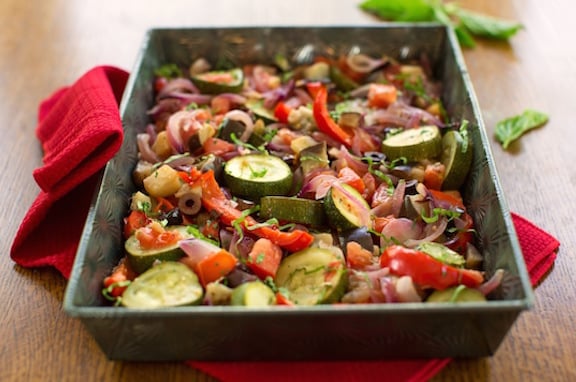 Craving summer flavors? Enjoy Roasted Ratatouille — with the vegetables that make the classic French stew so delicious — eggplant, zucchini, bell pepper, and tomatoes roasted in a hot oven for similarly delectable results. This can be enjoyed in a number flexible ways. Serve over pasta, polenta, or grain, and a big salad with chickpeas tossed in.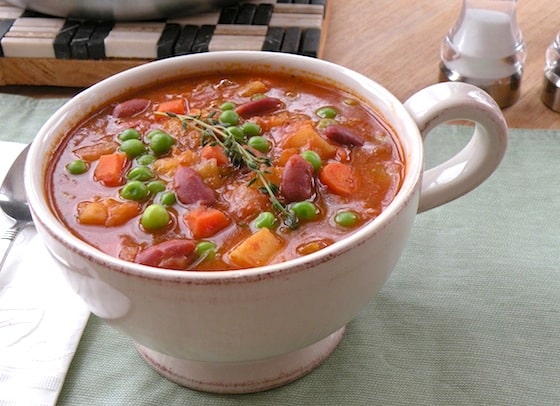 Get through midweek with classic Minestrone soup. Filling and flavorful, it's a meal in itself when served with a robust bread and a simple salad. Though the peas and herbs will lose their color, this keeps exceptionally well and develops flavor as it stands. It makes a great Thermos lunch the next day, and leftovers are most welcome.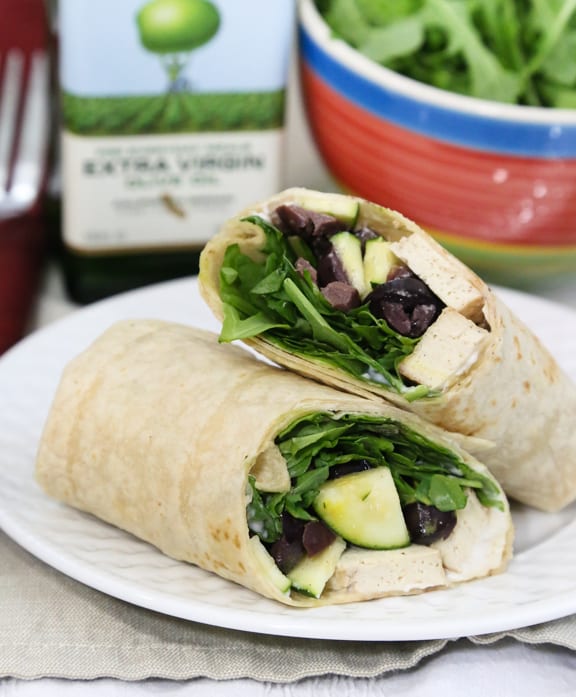 Baby arugula enlivens Baked Tofu, Arugula, and Olive Wraps. The combination of flavors makes this one of VegKitchen's favorite wraps. For dinner, serve with soup (leftover minestrone from the night before is perfect!), and/or baked potatoes or sweet potatoes, depending on appetites.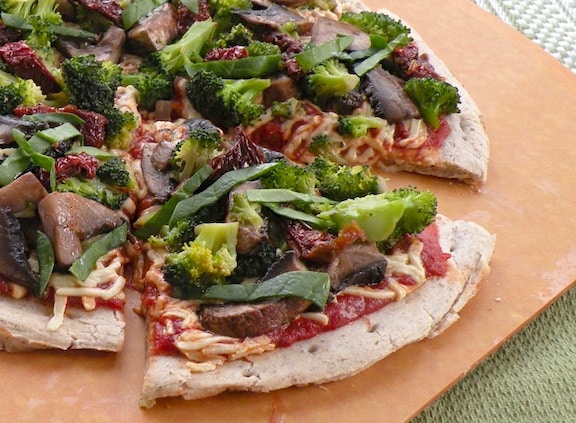 Let's end the week with an easy pizza night. Using plenty of broccoli makes Broccoli, Mushroom, and Sun-Dried Tomato Pizza a nourishing meal. Serve a big salad with mixed greens and plenty of raw veggies, embellished with olives and chickpeas.