Crazy weather is officially upon the northern hemisphere, and much as we'd like to escape it, traveling isn't so easy at this time of year. Take a trip around the world in your own kitchen with this week's dinner ideas. Sesame-Ginger Tofu and Broccoli Stir-Fry (above) is inspired by General Tso's Tofu with pan-sautéed tofu, plenty of broccoli, and a savory, sweet, and spicy sauce even more appealing. It's easy and fast, too. Serve with a simple rice or noodle dish and a platter of baby carrots and cherry tomatoes.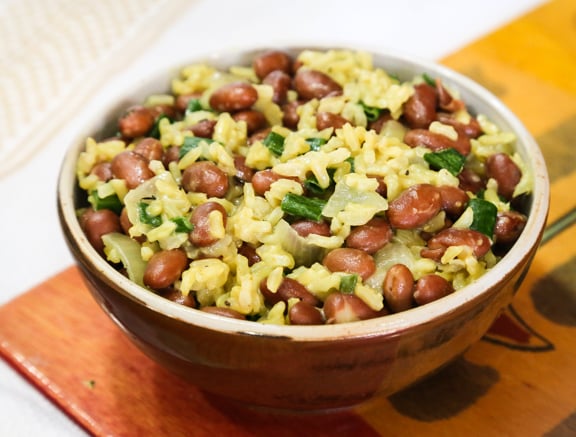 Jamaican Red Beans and Rice is an easy version of a traditional Jamaican dish that's often simply referred to as "rice and peas" (though the "peas" are actually small red beans). If you have some time to spare, serve with with Banana Fritters, another adaptation of a traditional Jamaican recipe. Or simply serve with a green vegetable and a simple salad. Leftovers are great to pack in a Thermos for lunch.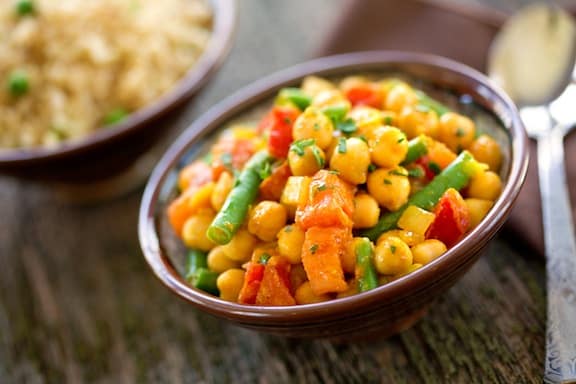 This simplified version of Chana Masala, a popular Indian dish, is a tasty way to showcase chickpeas. In addition to hot cooked grains, serve with fresh flatbread and a simple salad of tomatoes and cucumbers in a generous dollop of coconut yogurt.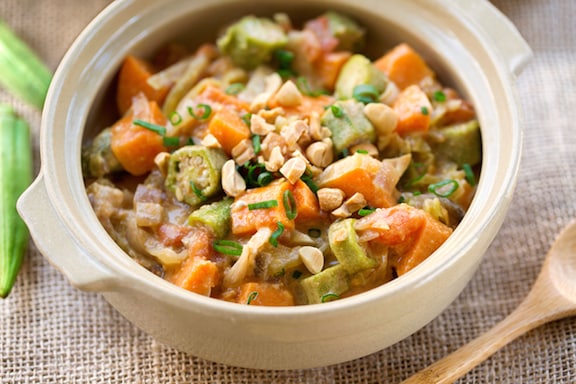 West African-Style Peanut and Okra Stew is a westernized version of a typical African dish, filled with warming and nourishing ingredients. If you don't like okra, substitute green beans. All you need is a crusty bread and a simple salad to complete the meal.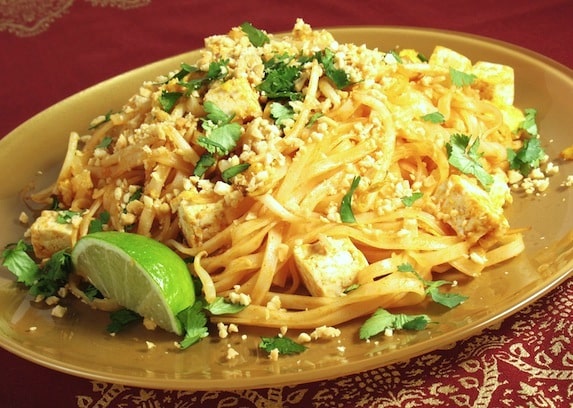 End the week with homemade version Easy Vegan Pad Thai. Serve with broccoli or green beans (steamed or stir-fried) and a simple cabbage-based salad like those you'll find in A Slew of Slaws.