It's the first full week of spring! Here are easy meals featuring lots of green veggies for you to enjoy. First up, in Pasta with Asparagus and Arugula, mellow asparagus and bold arugula pair up for this simple yet delicious pasta dish. It's perfect springtime fare, though you can enjoy it year round. Complete the meal simply with a big salad (add chickpeas or beans for protein) and a fresh whole grain bread.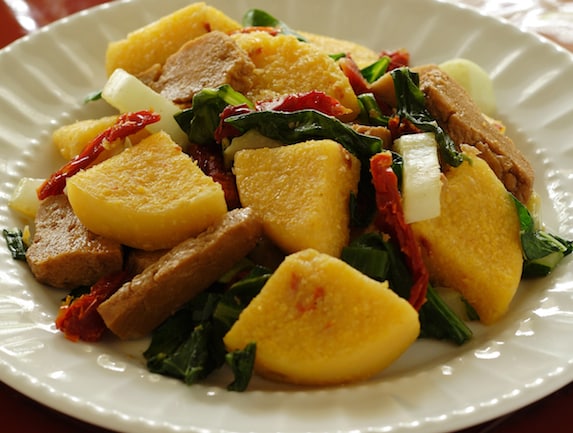 There's something enticing about the seitan/polenta synergy in our Seitan and Polenta Skillet with Fresh Greens. Serve with a simple potato dish and salad or slaw.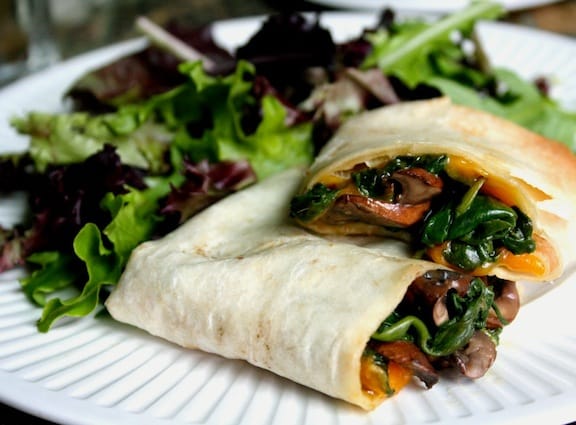 Mushroom, Spinach,and Cheddar Wraps are nicely flavored with vegan cheddar-style cheese. For an easy meal, serve with baked or microwaved potatoes or sweet potatoes and a colorful salad with a base of mixed baby greens.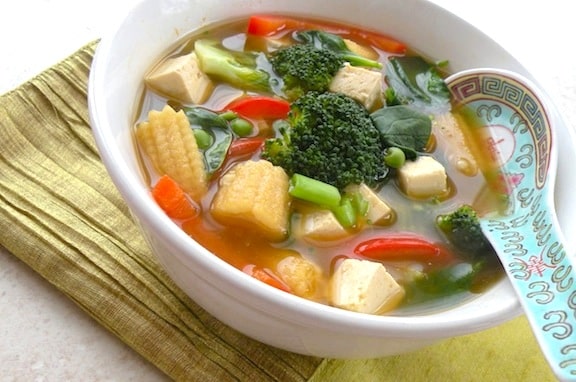 Colorful Asian-Style Vegetable Soup will please anyone who enjoys Asian flavors. Just toss everything into a soup pot and in a few minutes, it's done! Serve with an Asian-flavored rice or noodle dish and veggie spring rolls for a fun meal.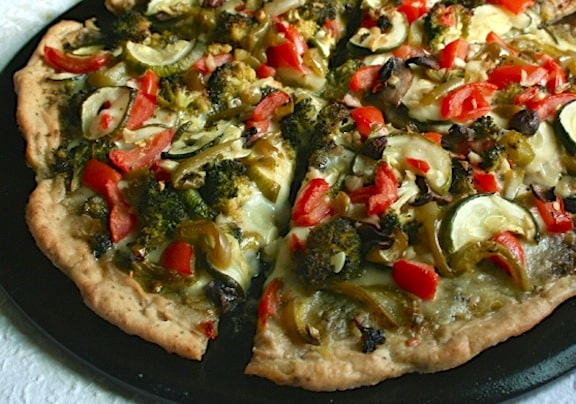 For a very spring-y pizza night, here's Verdant Veggie Pesto Pizza, piled generously with broccoli, bell pepper, and zucchini. And in place of the usual tomato sauce, this one features a delectable spinach-miso pesto as the base.