This week, we'll be taking full advantage of spring traditionally associated with spring — bok choy, asparagus, peas, and spinach. We start with Stir-Fried Bok Choy with Shiitake Mushrooms, a dish using nutritious, crunchy bok choy, now in its prime season. Shiitake mushrooms make a perfect partner for it. Serve this on its own or over rice. To complete the meal, serve with a simple tofu or seitan dish and a platter of raw veggies.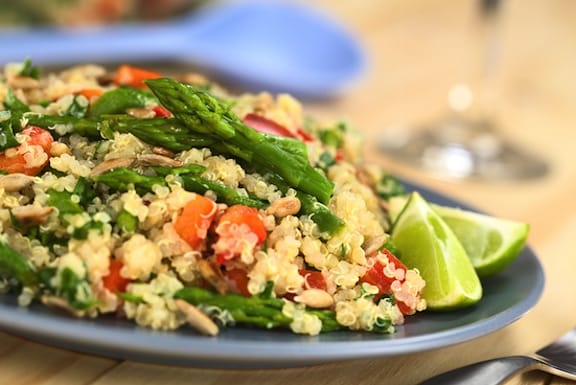 Quinoa and Asparagus Salad is a great meal for spring. This quinoa salad keeps things very simple, highlighting this nutty grain in tandem with lots of delicious fresh asparagus. It's a lot like tabbouli, but with a springtime touch.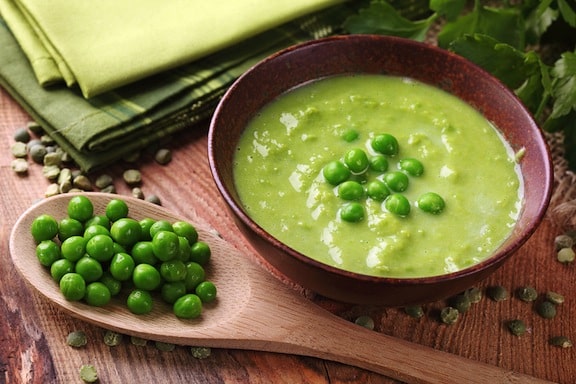 Creamy Green Pea and Cashew Butter Soup is delectable, high-protein pureed soup.It's a treat when you crave fresh soup but don't have the time for a lot of chopping and simmering. Serve with a crusty bread and a simple salad.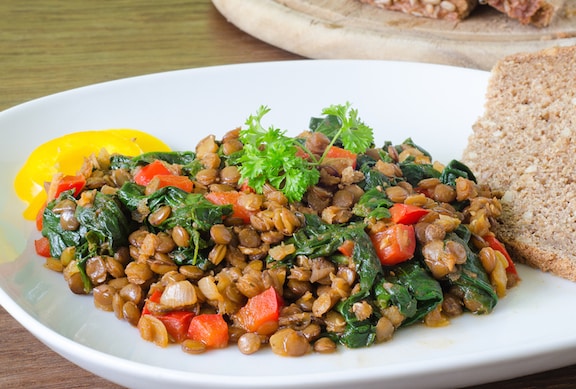 Lentils and Spinach with Spinach and Sun-Dried Tomatoes is a a quick, satisfying, and nourishing dish. Serve with sautéed potatoes and/or a flatbread, and sliced cucumbers in coconut yogurt.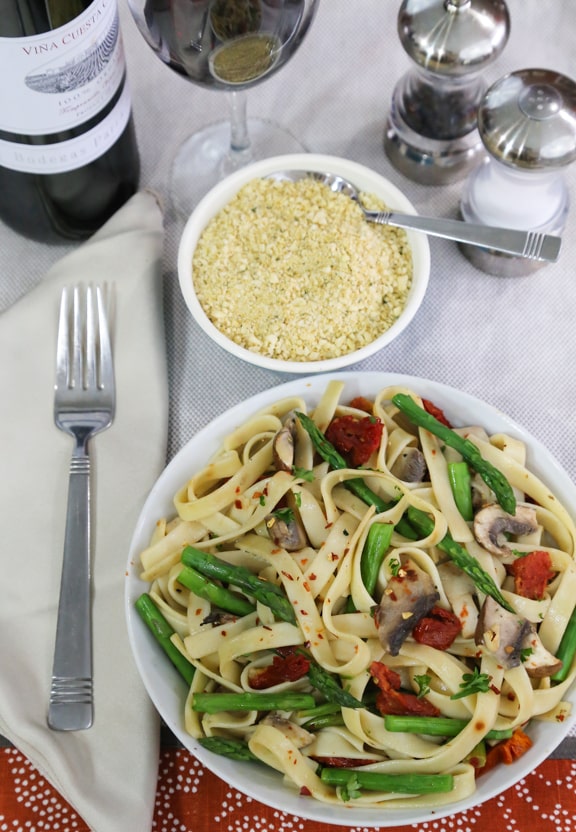 Let's enjoy some more asparagus before the week is out! Linguine or Fettuccine with Asparagus and Portobella Mushrooms is a quick Italian-style pasta dish featuring fresh asparagus, which gives it a springtime touch. Serve with a colorful salad to which you add some chickpeas for extra protein.