Now that warmer weather is finally here, our theme this week is main-dish salads. These aren't rabbit-y salads that sit demurely on the side of the plate. Packed with protein and flavor, these feature fresh ingredients, appealingly combined and so easy to put together. Greek-Flavored Lentil Salad with Tofu "Feta" is easy enough to make for everyday meals, and impressive enough to serve on special occasions and take to potlucks. For an easy weekday meal, just add fresh bread, and if you'd like, a steamed green vegetable.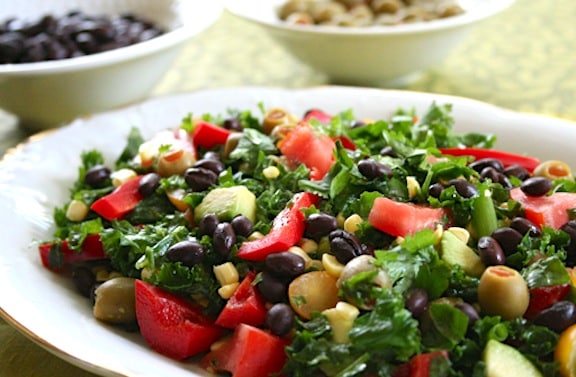 In Southwestern-Flavored Kale Salad, kale, corn, avocado, and tomatoes add up to a seriously delicious salad. With the optional beans, it's a fantastic main dish salad. Without the added beans, it's a great companion to tortilla specialties containing beans—burritos, enchiladas, and the like.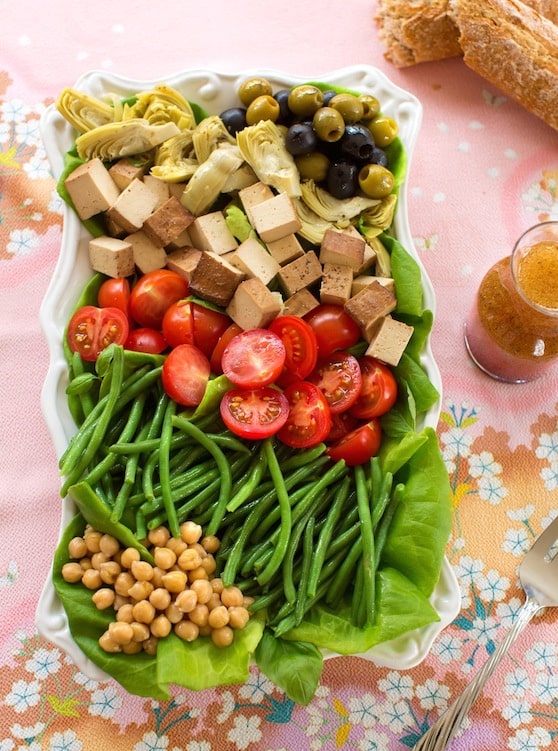 Vegan Niçoise-Style Salad looks fancy but is incredibly easy to make. The array of ingredients—white beans or chickpeas, slender green beans, tomatoes, and olives—makes it a splendid main dish salad for a spring (or summer) meal for busy weeknights or festive occasions. This has it all, but if you'd like a bigger meal, serve with a light spring soup. Fresh crusty bread is welcome, too.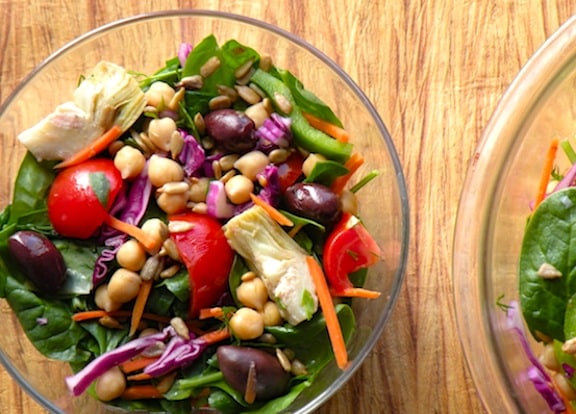 Spinach, Artichoke, and Chickpea Salad is a feast of color and texture. Like the previous salad, this one is also delicious served with a spring soup like and fresh bread.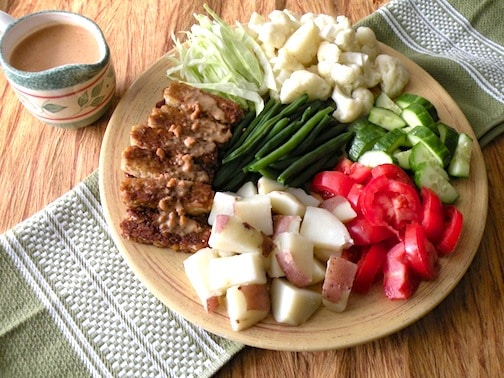 Indonesian-Style Vegetable Platter with Peanut Sauce is a composed platter is inspired by the Indonesian dish gado-gado. With tempeh (or sometimes tofu) as the usual protein on the platter, this is a one-dish meal. Though entirely optional, plain cooked rice is often served with this. If you do so, aromatic brown Basmati is very nice.