The first full week of December makes Thanksgiving seem like a bygone memory already — the holiday rush is officially on! With so much to do, and travel and social plans to make, we'll keep things light and easy this week. First up is Pasta with Spinach, Chickpeas and Sun-Dried Tomatoes, is a tasty take on the classic Italian-inspired trio of pasta, beans, and greens. You need only a salad and some crusty bread to accompany this hearty pasta dish that's welcome all year around.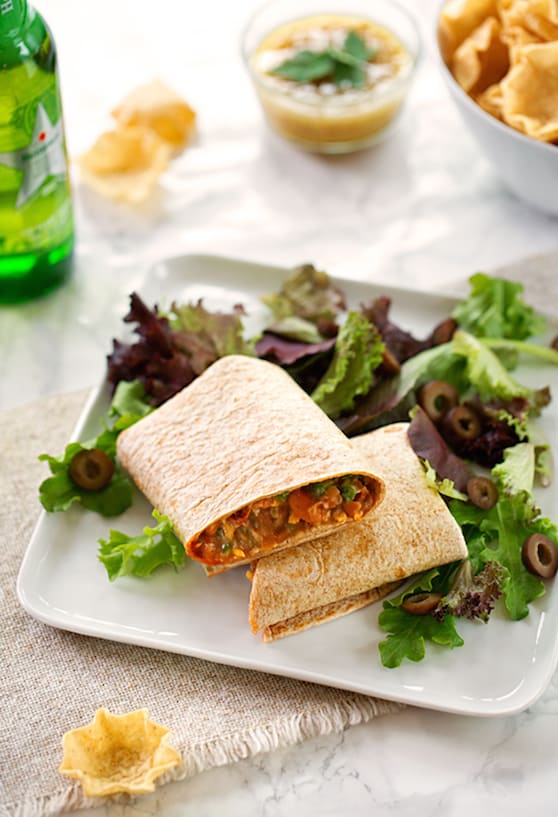 Basic Bean Burritos are delicious and filling. You need only a simple salad and stoneground tortilla chips to complete the meal. Finish with fresh oranges or pears and dark chocolate.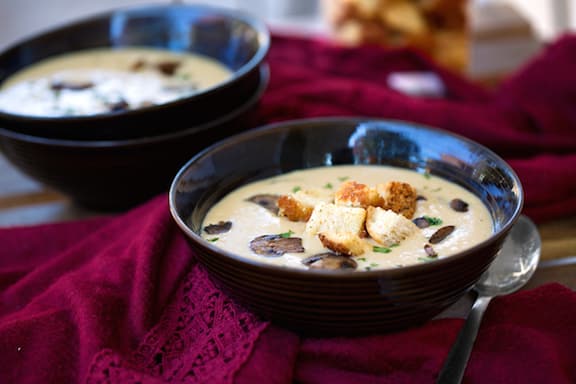 Pureed tofu or white beans make a low-fat but rich-tasting base for Vegan Creamy Mushroom Soup, sure to please mushroom enthusiasts. This comforting soup is a great first course for most any kind of meal or can be served side-by-side with sandwiches and wraps.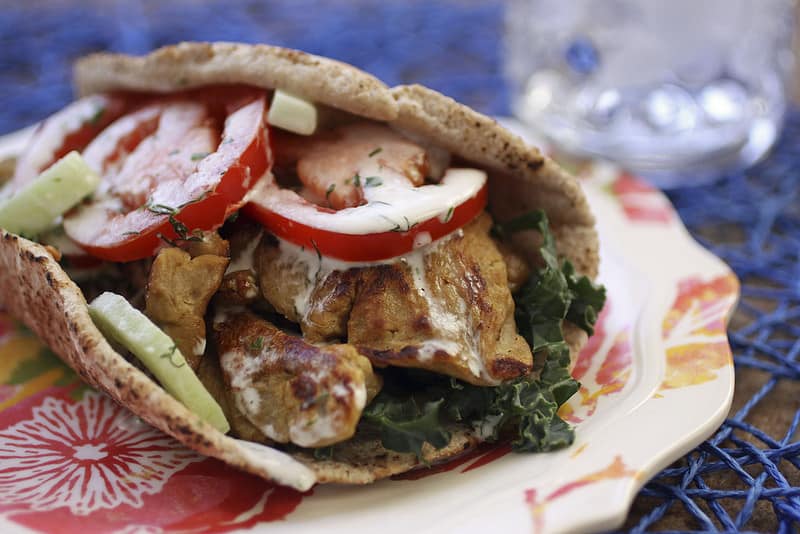 Seitan Gyros a kinder, gentler version of gyros, the Greek meat-on-a-pita classic. Seitan makes a superb stand-in, and the shortcut creamy cucumber dressing gives the entire enterprise a refreshing zip. If you have leftover soup (such as the Creamy Mushroom Soup, above), that would be a great companion; otherwise, a simple potato dish is most welcome.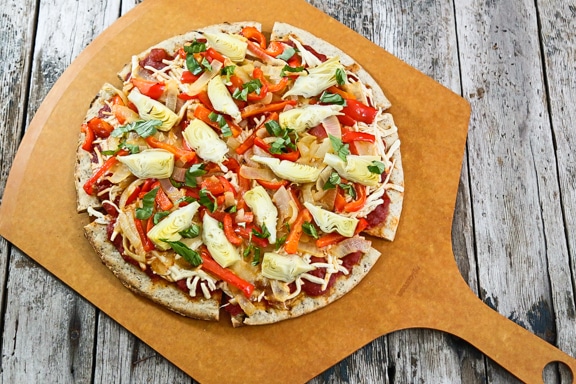 We're overdue for a Friday pizza night! Pizza with Onions, Peppers, and Artichokes is a VegKitchen favorite. The combination of toppings on this vegan pizza —caramelized onions, plus red bell peppers, artichokes, and basil — is nothing short of spectacular. Serve with a big salad (add chickpeas or other beans for extra protein). Though it's filling, this pizza goes down easy, so double the recipe if you're feeding a hungry group.