For the first full week of October, we've got some tasty dinners that will power you through your busy week. Since this is often the time of the Jewish New Year, treat yourself to Seven-Vegetable Couscous, a dish that's traditional to the holiday, but is one that anyone can enjoy. It's easy and quick enough to serve as a weeknight main dish Feel free to replace other veggies for the ones listed below. Want a gluten-free version? Substitute quinoa for the couscous.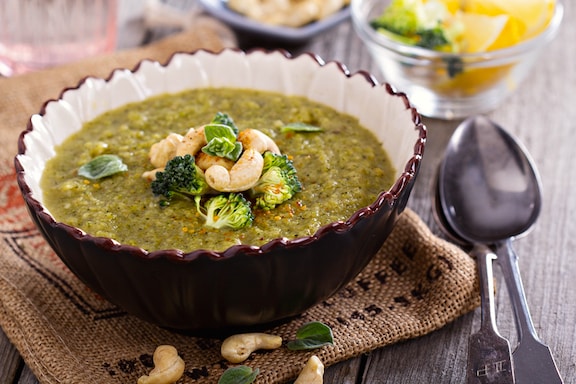 It's not always easy to find a hearty soup recipe that's quick enough to make on a weeknight, but Broccoli-Apple Soup with Cashew or Peanut Butter comes to the rescue when those cravings hit. Serve with fresh bread or pita bread, hummus, and a platter of raw vegetables. Luscious and nutty, this broccoli soup gets a touch of sweetness from apple.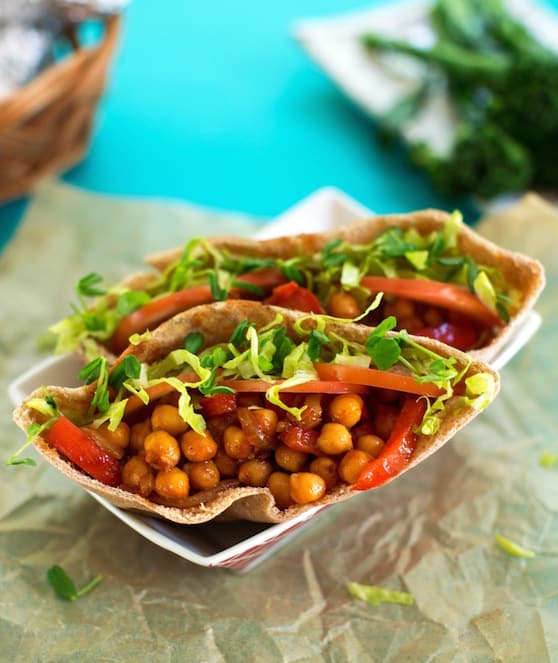 Cool romaine lettuce and barbecue-flavored chickpeas (or explore the other plant protein variations following the recipe) combine to create a great flavor and texture combination BBQ-Flavored Chickpea Pitas. This pairs well with many simple companions — potatoes or sweet potatoes, fresh corn, a simple quinoa salad, or soup.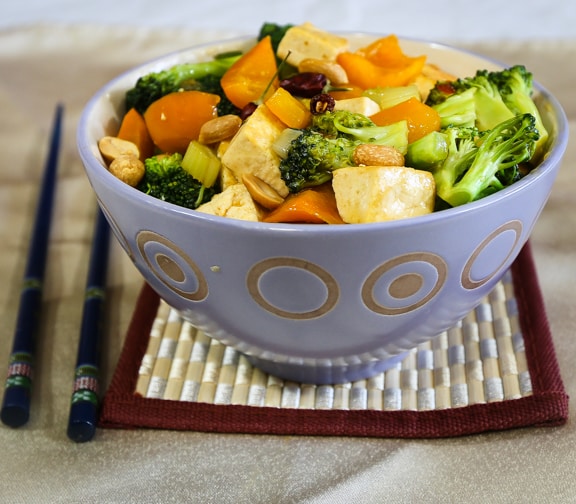 Kung Pao Tofu is a tasty recipe whose many iterations often require lots of steps and ingredients and sometimes even two different sauces. This version streamlines the process so that it can be on the table in less than half an hour. Serve on its own or over hot cooked rice or noodles.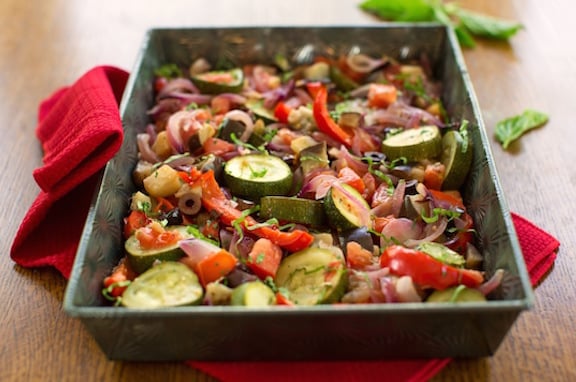 One of the best ways to prep veggies in the fall is to roast them. In Roasted Ratatouille, the vegetables that make the classic French stew so delicious — eggplant, zucchini, bell pepper, and tomatoes are roasted in a hot oven for similarly delectable results. This can be enjoyed in a number flexible ways — over pasta, grains, even soft polenta. Serve with a crusty bread and salad.