After Thanksgiving weekend, Americans who are lucky enough to partake of its abundant holiday fare usually feel stuffed. No matter what persuasion — vegetarian, vegan, or omnivore, the festive meal and the leftovers in its aftermath leave a lot of people feeling stuffed, and sometimes a couple of pounds heavier. So this week, we'll focus on lighter dinners that feature foods known to be cleansing to the system. You need not be recovering from Thanksgiving to enjoy these easy and healthful meals!
Case in point, our super easy Hummus, Cucumber, and Avocado Wraps feature a trio of foods known to be cleansing — legumes, cuke, and avocado. They're as good for dinner as they are for lunch You can use homemade hummus or store-bought; either way, it's made in minutes. For lunch, serve with plenty of fruit; for dinner, serve with a simple soup or vegetable side dish.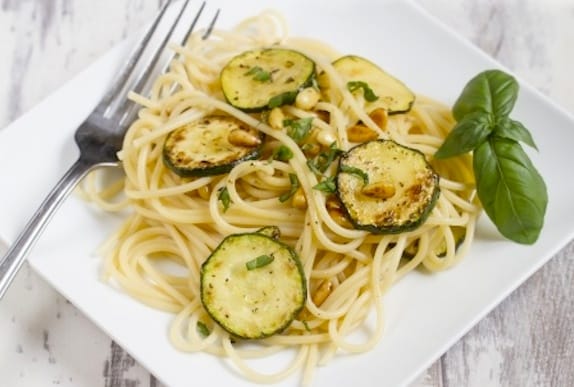 Now that basil is more available year-round, you can make Spaghetti with Zucchini, Garlic, and Basil any time you want to enjoy a lighter pasta. Garlic is one of the most potent of detoxifying, naturally antibiotic foods. And the addition of fresh herbs (parsley is recommended along with basil) adds to the detoxifying properties of this yummy and comforting dish.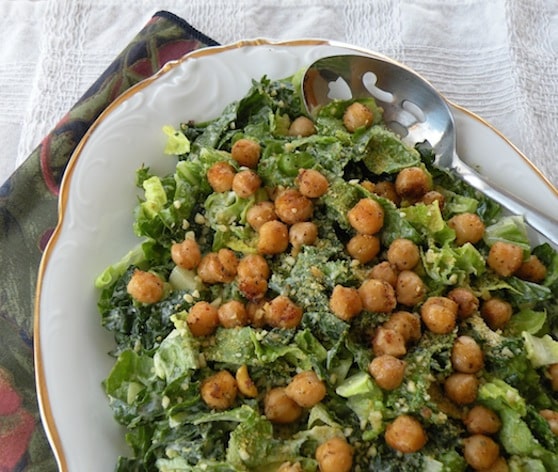 High in fiber and filled with antioxidants, most any leafy greens act like a broom to the system. And kale is one of the most beneficial of this group of superfoods. Our Vegan Kale Caesar Salad makes a nice light dinner served with fresh bread. If you'd like, add a small platter of cherry tomatoes, olives, and sliced bell peppers to the meal.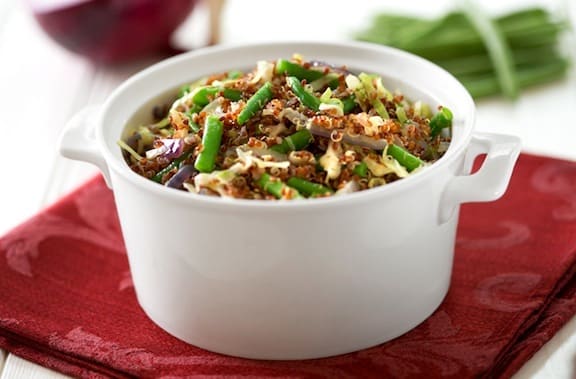 Like the darker greens, cabbage is also known to be cleansing and detoxifying. Quinoa with Cabbage and Green Beans highlights nutritious quinoa. Serve with a simple bean dish and a colorful salad or slaw for an easygoing meal.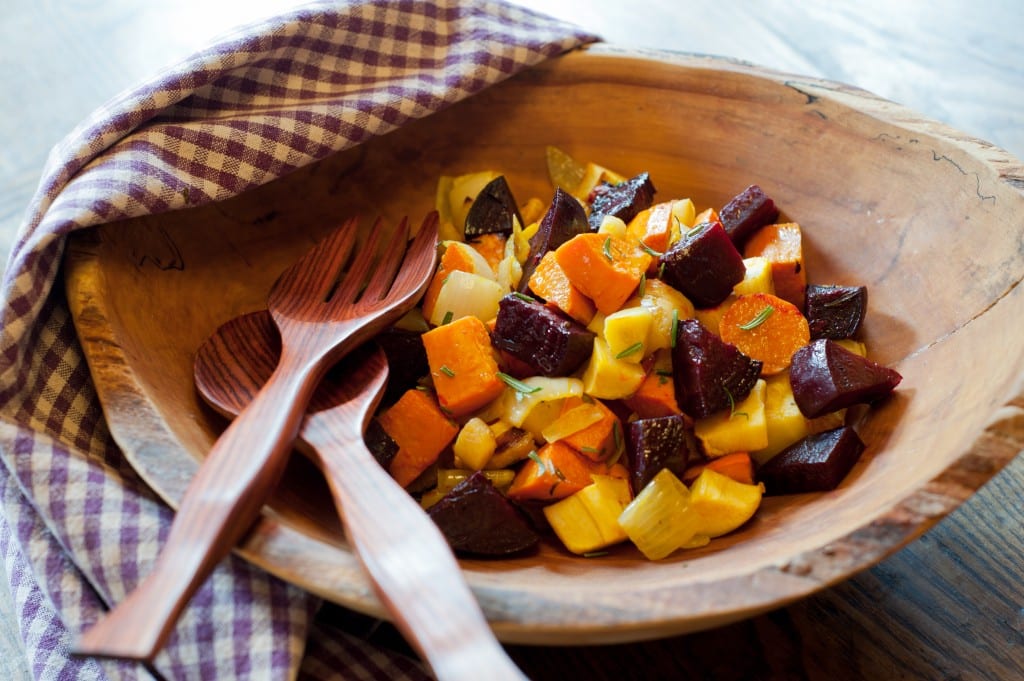 Finally, root vegetables, especially beets, are well known for their salutary effect on the body. And there's no better way to prepare them in late fall than to roast them. Leslie Cerier's Garlicky Roasted Root Vegetables get an extra kick of flavor and benefits with lots of garlic and onion. Though this is normally a side dish, you can roast some tofu or chickpeas in the oven at the same time for protein, and serve the roasted veggies over arugula or baby spinach.