Skillet Berry-Apple Crumble is a way to enjoy apples and berries, minus the 30 minute baking time usually required. The twist here is that it's made on the stovetop rather than baked in the oven. Photo above by Susan Voisin.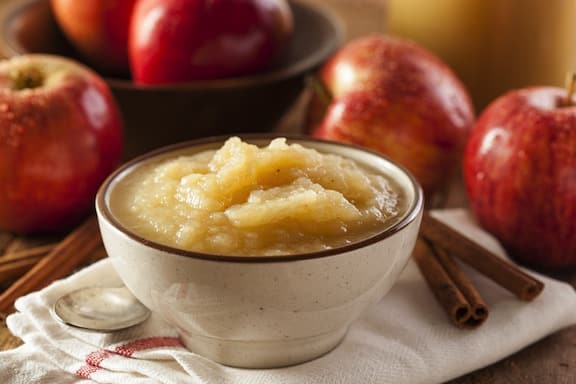 Chunky or Smooth Homemade Applesauce is the perfect thing to make after you've gone apple-picking, or to celebrate the first crop of apples at local farmers' markets. Kids of all ages will love this. Please, use organic apples!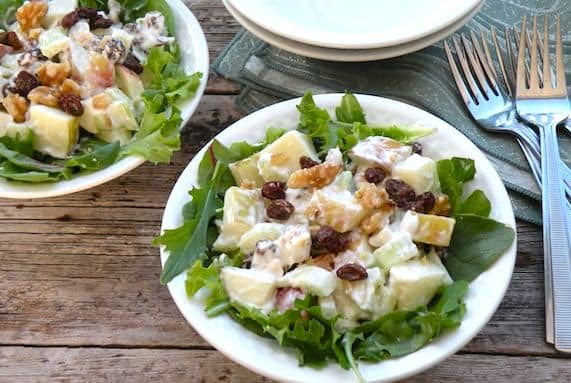 A slight twist on an American classic, Contemporary Waldorf Salad is a crunchy mixture of apples, walnuts and celery. This version is updated with vegan mayonnaise and a bed of baby greens.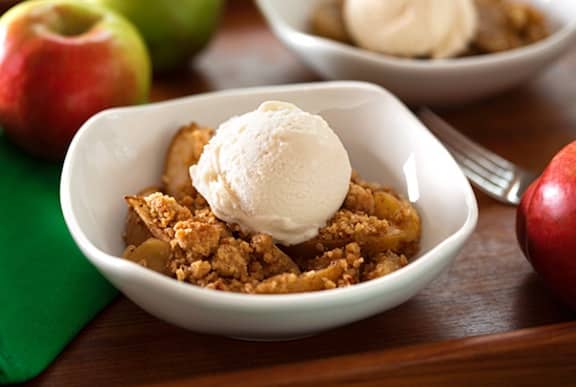 If you'd like an alternative to pumpkin pie for fall celebrations like Thanksgiving, or everyday meals, Pear and Apple Crumble is a welcome dessert. It's especially tasty served warm over vanilla nondairy ice cream.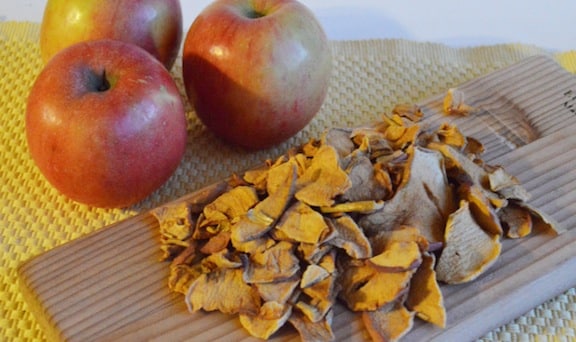 Cinnamon Baked Apple Chips take some time to bake at a low temperature, but are really easy to prepare. You can set your oven's timer and do other things and return when it's time to flip the apples. 
 Here are lots more ways to use apples.