Kale, tofu, and peanut butter join forces in Spicy Braised Kale and Tofu to create a tasty, nutrition-packed dish. Serve with brown rice or quinoa and a colorful salad for a great weeknight meal. Recipe above by Dr. Joel Fuhrman.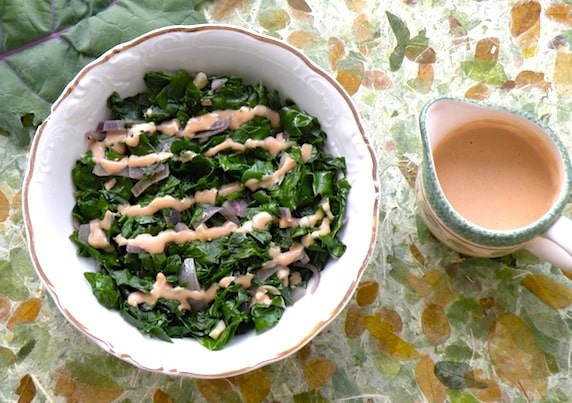 When lots and lots of kale needs to be used up all at once, Sautéed Kale with Tahini-Lemon Sauce might just become one of your favorite go-to recipes.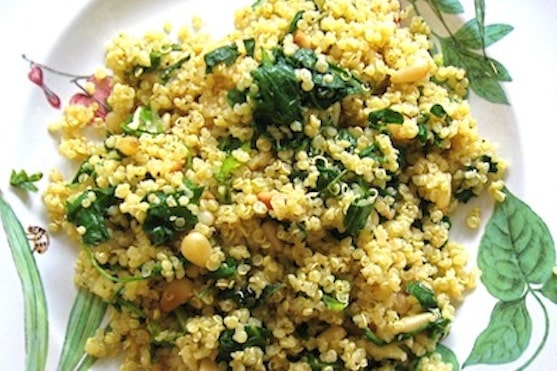 Ellen Kanner's simple Kale and Quinoa Pilaf, features two — no, three — vegan faves — quinoa, kale and nutritional yeast. Nutritional yeast provides a big B-12 boost and terrific cheesy flavor.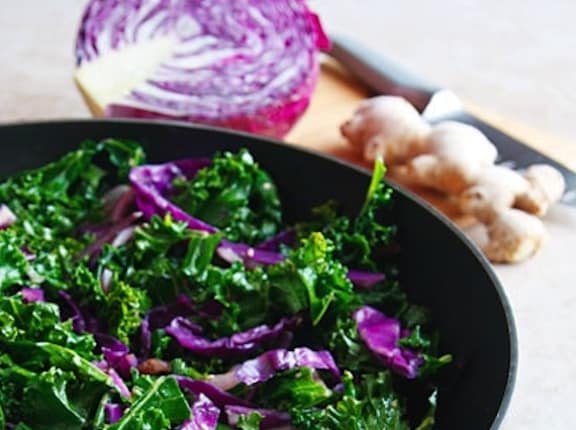 Stir-Fried Sesame Kale and Red Cabbage can be kept really simple, as in the basic recipe, or varied with the additions suggested following the instructions.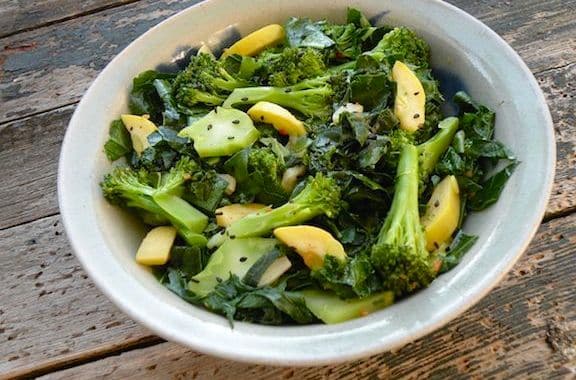 In Sesame Kale and Broccoli Sauté, two nutritious and delicious green vegetables are a compatible team in this easy recipe featuring Asian flavors. This is a great side dish with other Asian-inspired noodle, rice, or tofu dishes.