You won't believe how easy it is to make these Unbaked Fudgy Brownies, rich with nuts and sweetened with dates. They're flourless, gluten-free, and altogether rich and yummy.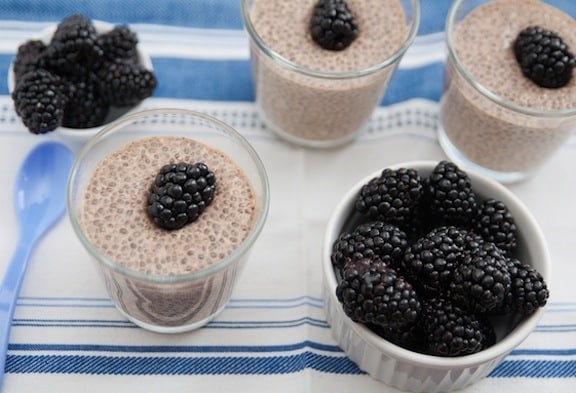 Chia pudding tastes great with a hint of chocolate, and fresh summer blackberries or blueberries dress it up. Serve this Chocolate Chia Pudding with Blackberries and Blueberries as a snack, dessert, or for breakfast.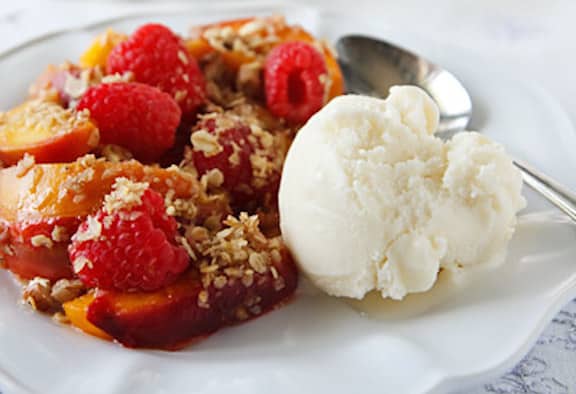 When you want a lovely summer dessert but don't feel like fussing (or baking) this Unbaked Peach-Berry Crumble just the thing. I particularly like this with raspberries, if they're available.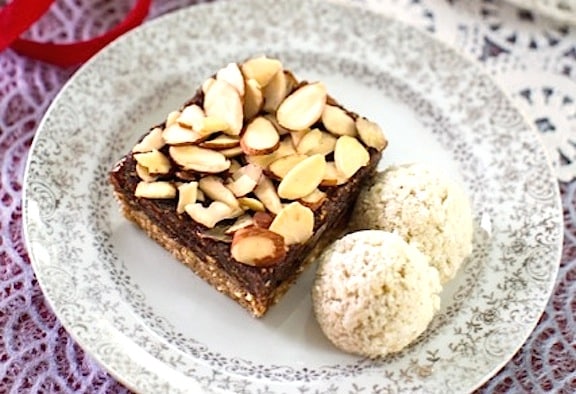 It's amazing to me that a dessert this good can be free of refined flour or refined sugar. Gena Hamshaw's Unbaked Fig Bars have all of the chewiness and sweetness of traditional Fig Newton cookies, but they're made with wholesome almonds, oats, and real dried figs.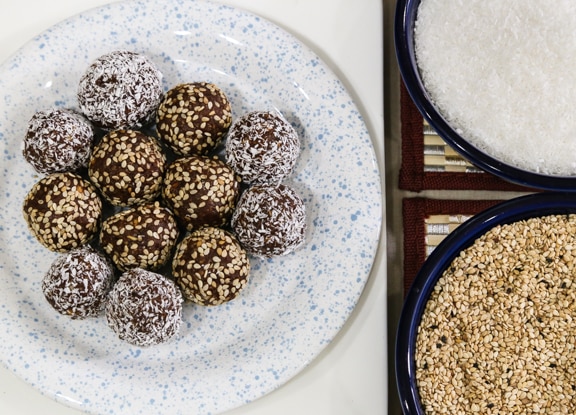 No-Bake Vegan Cocoa Maca-roons are filled with all manner of nutrient-dense goodies, including nuts, nut better, dates, and of course, coconut.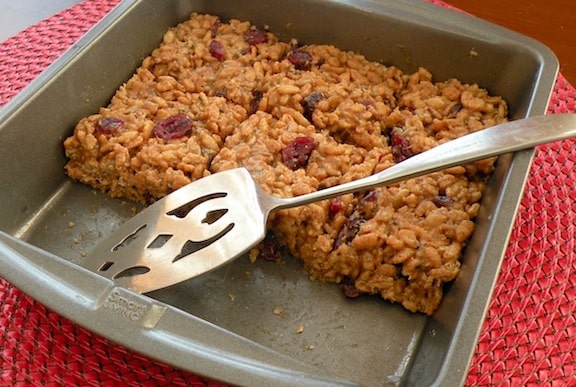 No-Bake Crispy Rice and Seed Bars  are super-quick to make and provide a nutrient-dense treat that tastes decadent.