Baked Eggplant Stacks with Cashew Ricotta just need a colorful salad and fresh whole grain bread (or a simple pasta or grain dish) for a fantastic meal. Make sure to start soaking the cashews and pine nuts for the "ricotta" well ahead of time.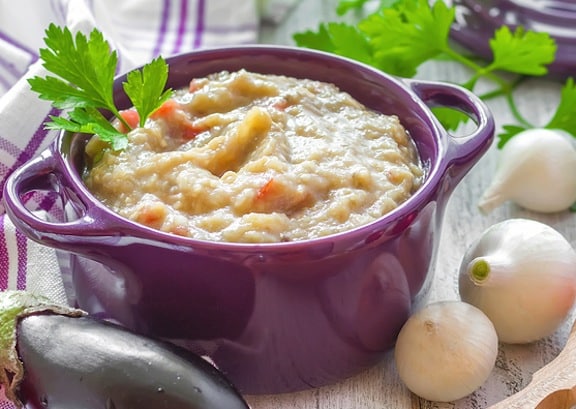 Creole Eggplant Soup was a favorite discovery on a trip to New Orleans many years ago. It makes a wonderfully warming soup for winter or early spring. It's believed that the soup originated locally due to the abundance of the eggplant crop in the region.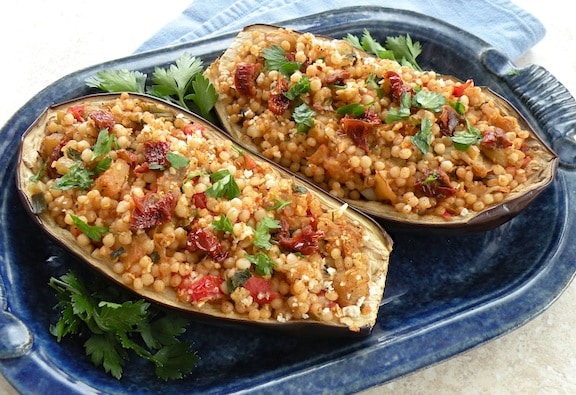 For these delightful Couscous-Stuffed Eggplant dish you can use regular couscous, or try it with Israeli couscous, as shown in the photo. Regular couscous has more of the look and feel of a grain; Israeli couscous more like a tiny pasta. If you're looking for a gluten-free variation, you can substitute quinoa, which is also excellent in this preparation.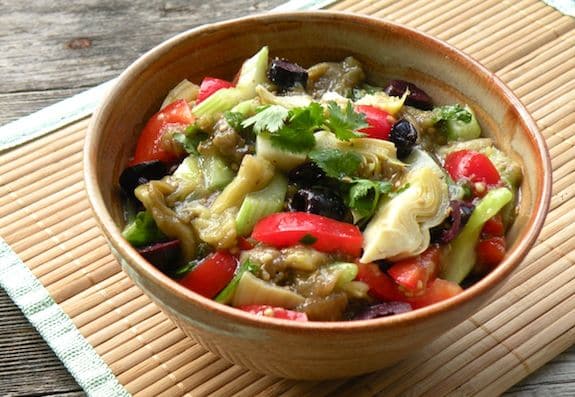 Roasted Eggplant Salad with Artichoke Hearts complements mild tomato-based pasta dishes as well as most any kind of grain or bean dishes. Artichoke hearts add a nice flavor and texture contrast to the smoky, mellow flavor of the roasted eggplant.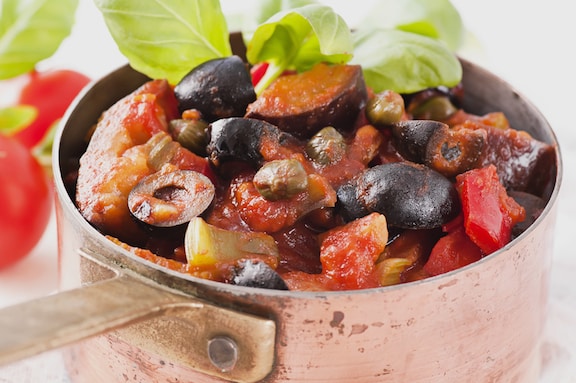 Eggplant Caponata is a relish-like salad that's a classic Italian appetizer. Its other characteristic ingredients include fresh tomatoes, celery, and olives. Serve on fresh bread or slices of Italian bread that have been baked until crisp (bruschetta) for a first course before serving a pasta dinner.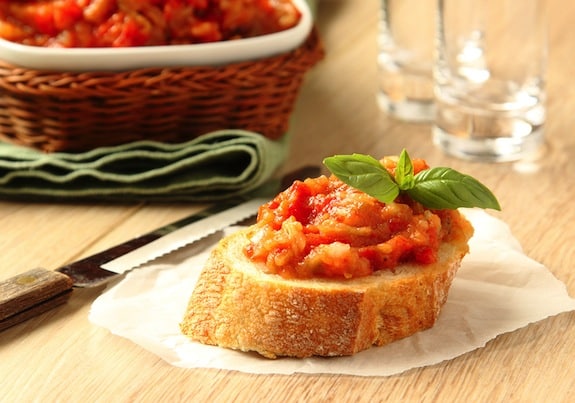 Eggplant and Tomato Spread has a hint of tahini, reminiscent of baba ghanouj, but gives tomatoes a starring role as well. It makes a lovely late-summer appetizer. Serve with Bruschetta, wedges of whole grain pita bread, or pita chips.