In Chard with Brussels Sprouts and Red Peppers, halves of Brussels sprouts look pretty mingled with any variety of chard, and they taste wonderful together, too. Substitute kale, collards, escarole, or broccoli rabe, depending on what's available.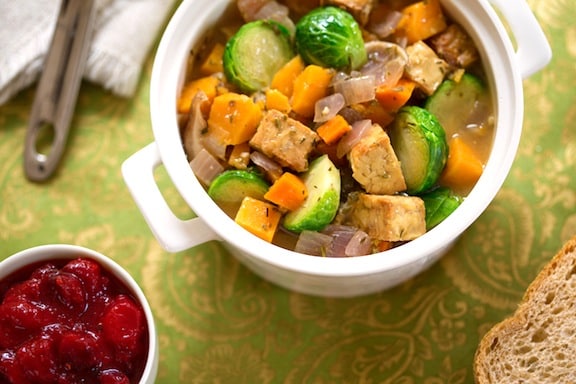 Just about any type of tempeh—soy, quinoa, sesame, wild rice—works well in Tempeh Stew with Wine and Shiitake Mushrooms by Leslie Cerier, which tastes even better the next day as Thanksgiving leftovers. Cranberry-Orange Sauce is a perfect accompaniment.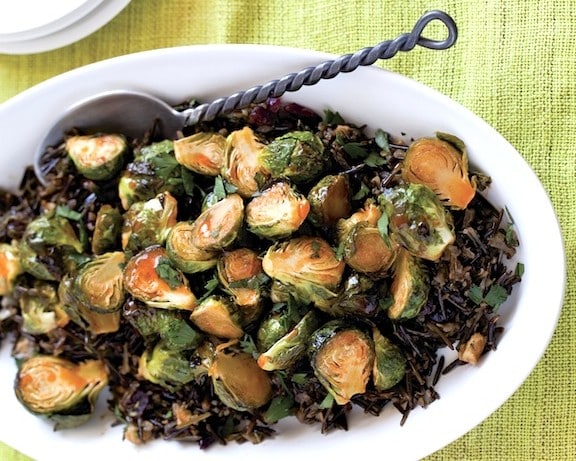 Maple-Sriracha Roasted Brussels Sprout with Cranberry Wild Rice is an inspired recipe by Randy Clemens. It makes a handsome dish that can be served either as a side dish or entrée at a vegan Thanksgiving meal, depending on the portion size.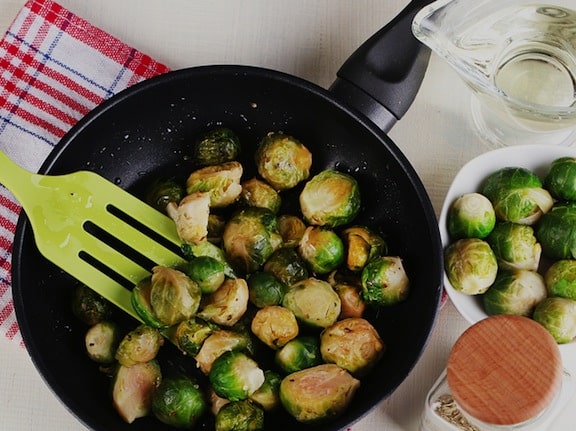 A slightly sweet glaze of wine gives Wine-Glazed Brussels Sprouts a deep, rich flavor. This is an easy and tasty way to serve Brussels sprouts for everyday meals. Double the recipe to serve at a festive Thanksgiving feast.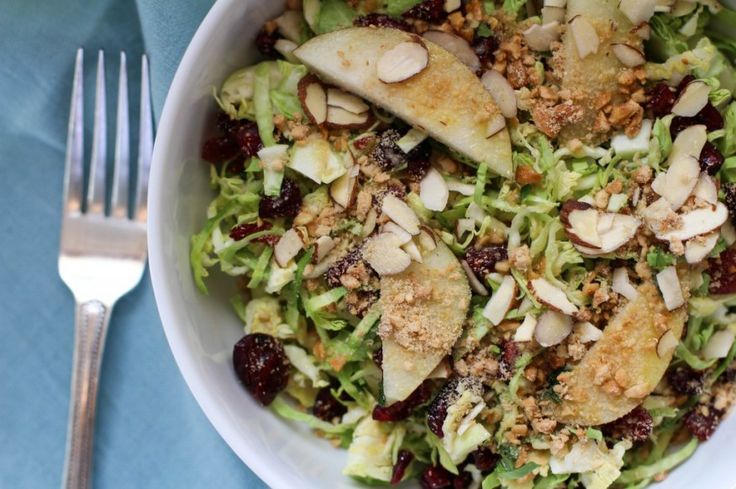 We all typically boil or roast brussels sprouts, but have you ever had them raw? In Shaved Brussels Sprouts Salad with Pear and Cranberries by Sophia Zergiotis, these cute little cabbages combined with dried cranberries, toasted almonds, fresh pear, and vegan Parmesan cheese, become irresistible.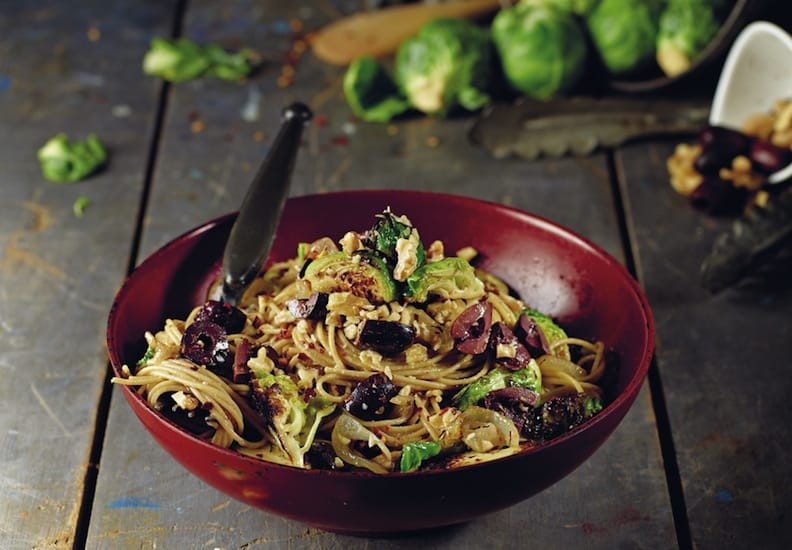 In Olive Angel Hair with Seared Brussels Sprouts by Isa Moskowitz, salty olives and perfectly cooked Brussels sprouts, with their delicate layers and caramelized outer leaves, make this a totally satisfying dish that isn't exactly run–of–the–mill. Chopped–up walnuts add some texture and help get the flavors to cling to the pasta.