Summer-into-fall gardens and farm markets are abundant (some might say overly abundant) with varieties of squashes. In addition to the common zucchini and yellow summer squash, there's also plenty of pattypan and delicata — both of the latter being a kind of middle ground between summer's tender squashes and the harder orange winter squashes like butternut and acorn that follow closely behind. Spaghetti squash is also rolling off the vine at this time year. If you're faced with a bounty of late summer squashes, or have neighbors that keep dropping them off, here are several tasty ways to highlight one at a time or mix them up.
Delicata squashes have a large hollow area once you remove the seeds, making them perfect for stuffing. For Rice-Stuffed Delicata Squashes, shown above, you can use any kind of brown rice, though I highly recommend using an exotic rice blend for more flavor.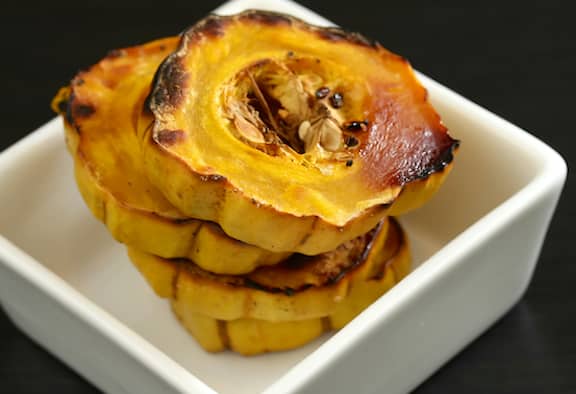 Meg Wolff's Baked Delicate Delicata proves that you need not fuss too much to get a naturally sweet side dish that's filled with flavor.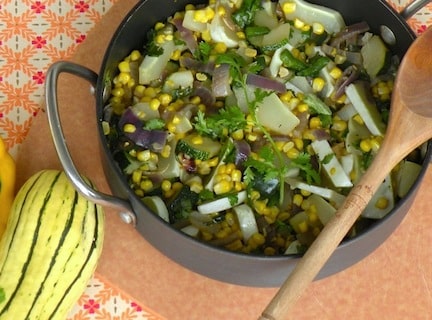 In Summer Squash with Corn and Green Chiles, the combination of fresh summer squashes and corn, flavored with garlic and chiles, is simply delicious. It's a delightful side dish in late summer into early fall, when this produce is at its peak of flavor.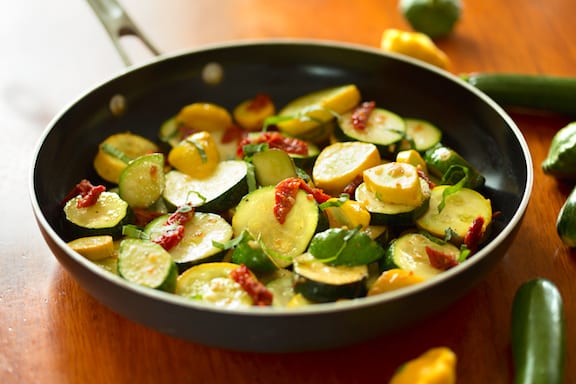 Simple Summer Squash Sauté with Dried Tomatoes and Basil is an easy side dish that can include zucchini and yellow summer squashes, which are available year-round, but any tender squash, such as pattypan, eight-ball zucchini, etc., may be substituted or added.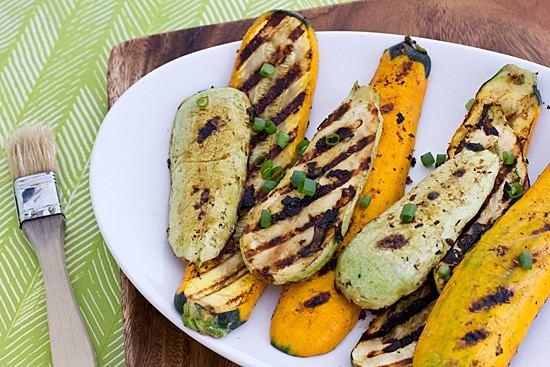 From Oh My Veggies, Miso-Marinated Grilled Summer Squash offers an easy an gorgeous way to mix up late summer squashes, especially if you haven't yet put away the grill. A Japanese-inspired miso marinade turns summer squash into something special!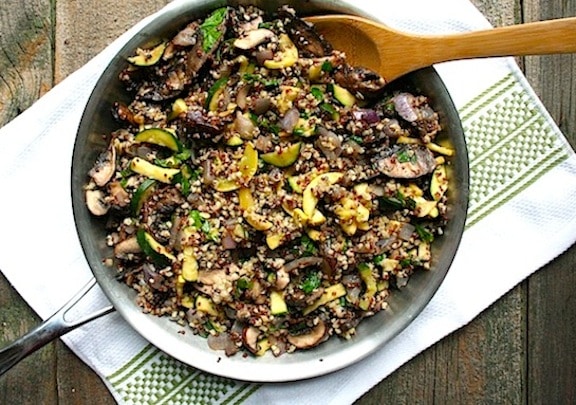 Earthy and hearty, Quinoa with Mixed Squashes and Mushrooms can be served any time of year. Vary it according to what's available.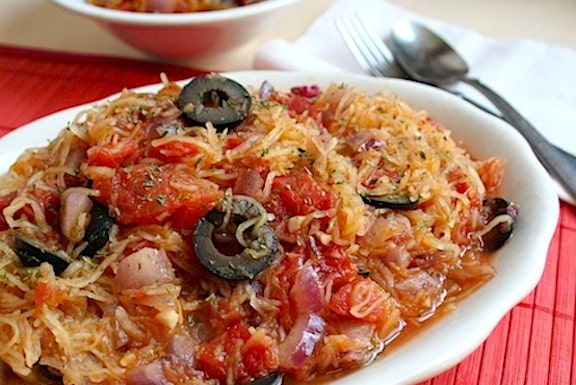 Spaghetti squash is a "fun" vegetable if ever there was one. This unique squash is delicious as well as entertaining, with its spaghetti-like flesh. Stewed Spaghetti Squash is an easy and tasty way to use it.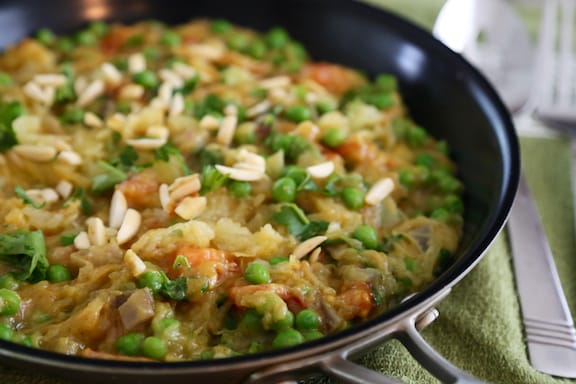 Spaghetti Squash with Peas and Almonds is another tasty way to serve this fun squash, with a lightly curried tomato-coconut sauce.