If August's daytime temps have you scrambling to the nearest air-conditioned space, you'll need to get in and out of the kitchen quickly with these cool vegan dinner ideas. It's a good time to use lots of tomatoes and basil, when they're at their most abundant! Let's start with Rotelle with Tomatoes, Artichokes, and Basil. Shown above, it's perfect for using all those ripe, juicy tomatoes from the garden or farm market. Serve with fresh corn.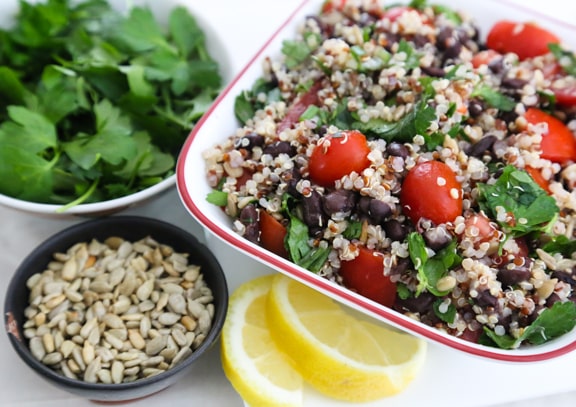 Tabbouli salads are so good with summer tomatoes and are especially good made with quinoa. Tabbouli-Style Quinoa and Black Bean Salad makes a high-protein salad that's hearty enough to be a main dish. Pick up some stuffed grape leaves, olives, and other favorites from your supermarket's olive bar and serve with fresh pita bread. Tip — cook some extra quinoa for tomorrow night's wrap recipe.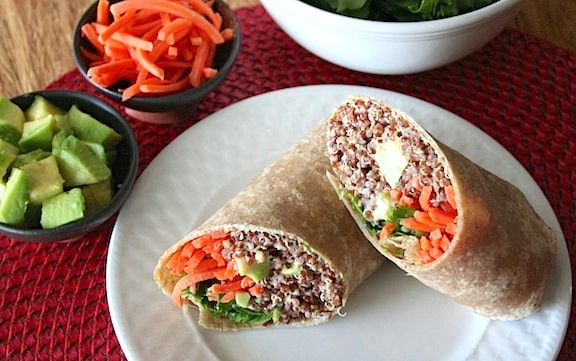 Once you have cooked quinoa on hand, Asian-Flavored Quinoa Wraps come together quickly. Serve with a simple potato dish, and save room for a summer dessert!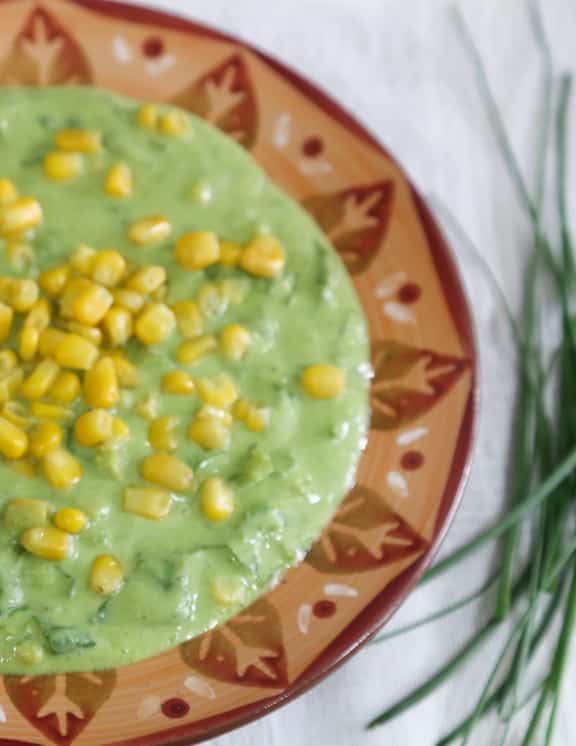 Cold Coconut Cream of Lettuce Soup is an almost-no-cook (actually completely no-cook if you like raw corn) soup that's perfect for warm weather meals. Lettuces are abundant in gardens and in farm markets, and if you find yourself with too many heads, this soup will take two of them off your hands and out of your fridge! A nice pairing with this is Chickpea Salad with Tomatoes and Basil.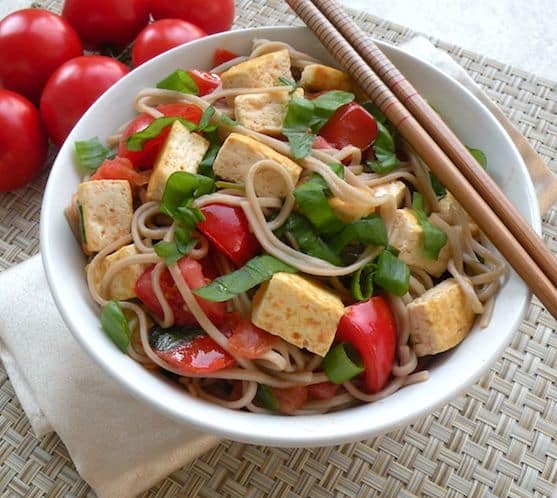 We'll end the week with another light pasta dish. Soba Noodles with Tofu, Tomatoes, and Basil has a lovely combination of Asian and Italian flavors. Flavored with sesame oil and soy sauce as well as the fresh tomatoes and basil. Serve with fresh corn and/or grilled vegetables for a warm weather meal.