When August rolls around, it's all about the holy trinity of produce — tomatoes, corn, and summer squash (zucchini, yellow squash, and others). This week's vegan dinner ideas focus on these three great late summer veggies for delicious fresh meals. First up, the companionable summer duo—tomatoes and basil—becomes quite a delicacy when teamed with pasta. Serve Cold Pasta with Tomatoes and Basil (above) with corn on the cob for a simple meal.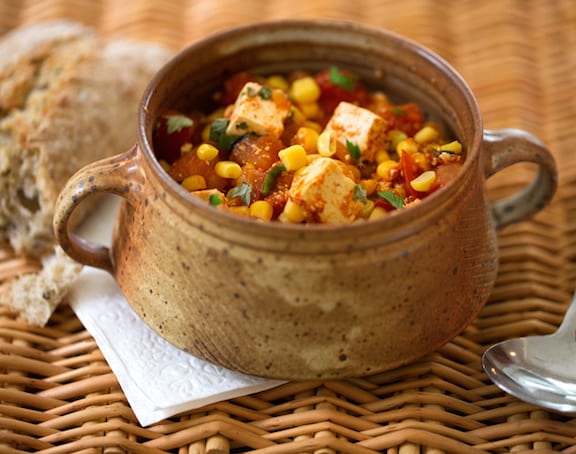 Fresh corn and tomatoes are highlighted in this easy skillet dish, Stewed Tofu with Corn and Tomatoes. It's a great way to serve tofu for warm weather meals. Serve with a crusty bread and a simple salad or sautéed summer squashes.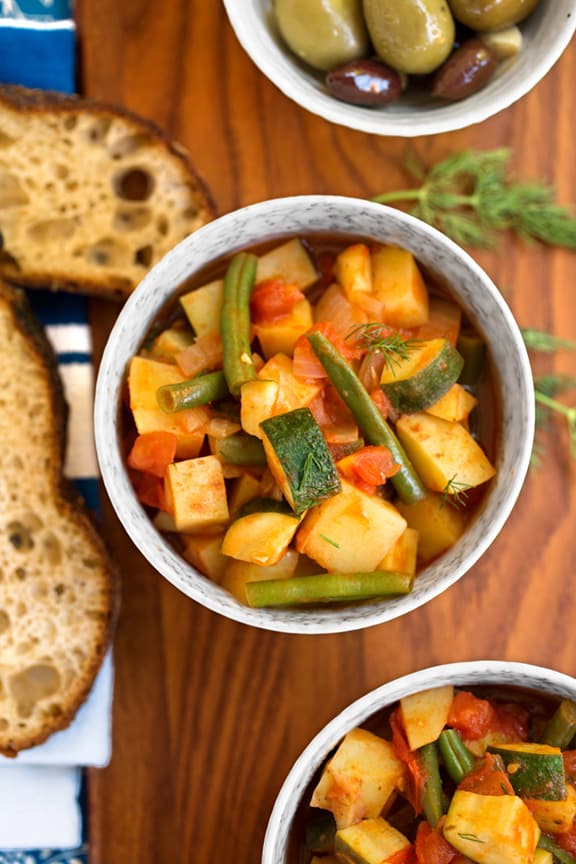 Greek Potato, Tomato, and Zucchini Stew bursts with summer flavors (including green beans). A fresh, crusty bread is a must with this. To round out the meal, serve a big green salad with some chickpeas tossed in, and a good wine.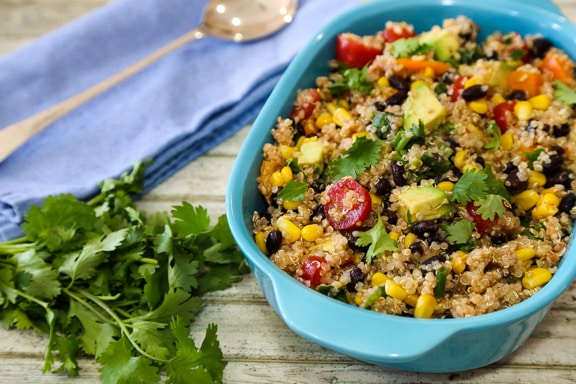 Quinoa and black beans join forces with corn and avocado to make a sturdy salad with southwestern flavors. It's a perfect main-dish salad, paired with a simple soup or Easy Quesadillas or Soft Tacos.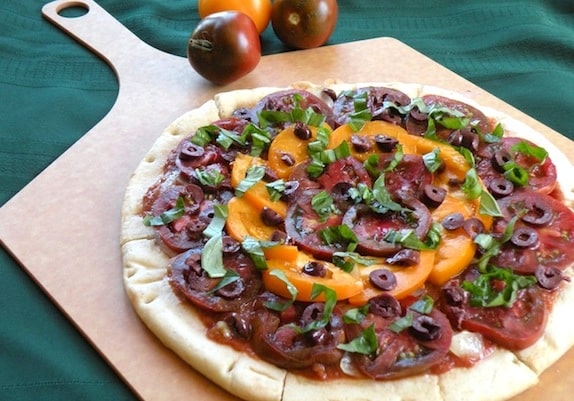 Hopefully, it will cool down enough to toss a pizza in the oven! Garlicky Fresh Tomato and Basil Pizza is a fresh take on the classic Margherita. This variation is packed with extra flavor from garlic and black olives. Serve with a big salad with chickpeas added for extra protein.