Heading into the summer months, its useful and fun to have an easy vegan picnic menu at hand. Here are a few savory, sturdy dishes that can be packed into a cooler. To round out the plan, add some seasonal fruits and refreshing beverages. Sure, the food is great and tastes even better when enjoyed in the fresh air, but a great part of the fun of going on picnics is choosing a lovely outdoor venue.
A hike at a nature preserve is sure to whet the appetite. For families with young children, an ideal spot for a casual picnic with little ones is a community park. To get off the beaten path, try local historic sites. A perfect spot adds much to the enjoyment of a picnic; the experience is transformed from merely eating lunch outdoors to a refreshing lift for the spirit and all the senses.
PICNIC MENU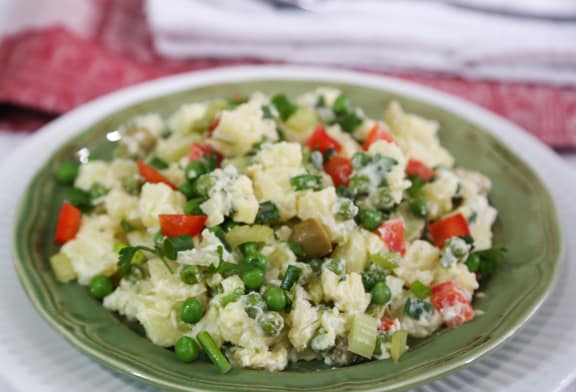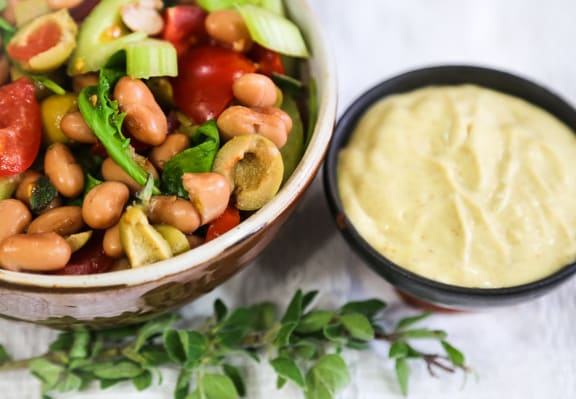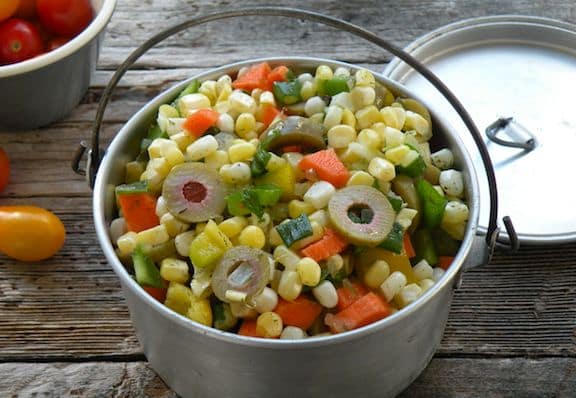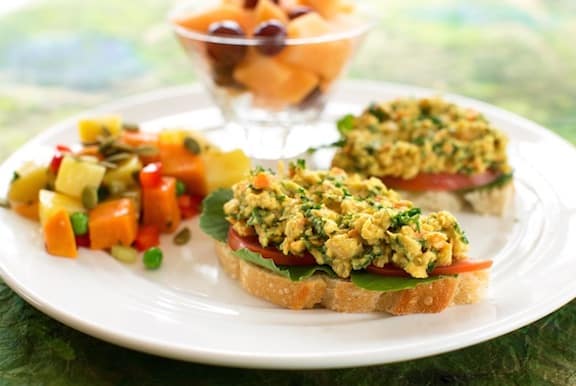 Additions to the menu
Add some fresh breads, seasonal fruits, naturally sweetened cookies, and plenty of naturally sweetened or neutral beverages. For evening "date" picnics, wine is always welcome!
PICNIC TIPS
You can certainly vary these choices, and think about including of a variety of cold dishes, such as sturdy grain, bean, pasta, or potato-based salads.
Everyday sandwiches are a real yawner when you crave something different. Try muffins instead, or flavorful fresh breads served with a tasty spreads.
Marinated salads have great staying power, as do salads with some mayonnaise (I like soy mayonnaise from the natural food store) in them.
Though lugging a lot of liquid is weighty, bring plenty of beverages. Everyone always seems much thirstier than usual when eating outdoors. I like to bring juices in lightweight recyclable plastic bottles.
While wicker baskets are more romantic, knapsacks and Styrofoam coolers are more practical. To store food for portability, I like to use flat, lidded plastic storage containers. Once the food is eaten, they can often be nested inside one another.
Bring a good wine to a picnic that won't involve strenuous hiking, nor driving soon afterwards. An outdoor concert is an ideal venue for such a picnic, and quite romantic, at that!