Fennel is a fall and winter vegetable that's often overlooked — given its distinctive demeanor, that's kind of surprising. Unlike the homely root vegetables associated with cold weather, fennel is a festive green amalgam of bulb, stalks, and feathery leaves.The stalks bring to mind celery, and the leaves call forth dill. Fennel has played its greatest culinary role in the cuisines of Italy and France, where it has long been a beloved kitchen and garden vegetable.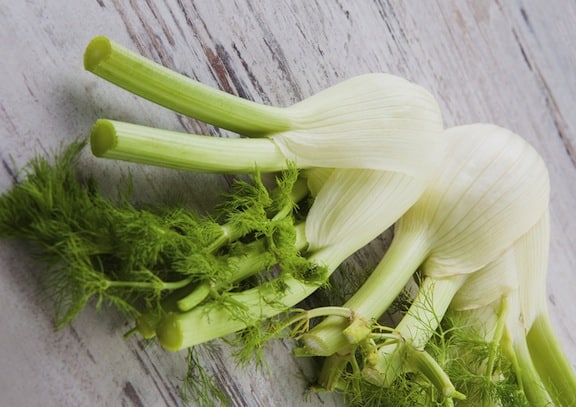 Fennel is a healthy choice. A cup's worth of sliced or chopped raw fennel has only 27 calories, but provides an impressive amount of Vitamin C, folate, and potassium as well as small amounts of many other vitamins and minerals. It's a great source of fiber, too. The flavor of fennel is something else altogether — its decidedly anise (licorice) flavor is what makes it a love it or don't care for it veggie. Here are a few quick tips for using fennel:
At the heart of fennel's usefulness is the bulb. The easiest way to use it to cut away the tough stem and stalks, at which point it will look (but not taste) something like a large onion, then quarter and thinly slice it. Or, you can chop into irregular bite-sized chunks. Fennel is easy to cut, almost like celery.
All three components are edible. The bulb and leaves can be used cooked or raw. the stalks can be very tough and many recipes call for them to be discarded. Instead, you can chop them into large chunks and add to soups and stews, so that they can add to the flavor of your dish as it cooks. Once whatever you're making is done, the chunks can be discarded if still tough —or eaten if they're cooked through.
Look for fennel bulbs that are firm and show no signs of softening, with leaves that look green and springy with no flowering. That will confirm the vegetable's freshness. Keep fennel in the refrigerator, preferably wrapped and in the crisper drawer. Use within 3 or so days of buying for the most flavorful results. Like most vegetables, the sooner you use it, the better.
General uses — raw and sliced, fennel is a nice addition to salads and slaws. To enjoy it cooked, add to soups, stews, sautés and stir-fries.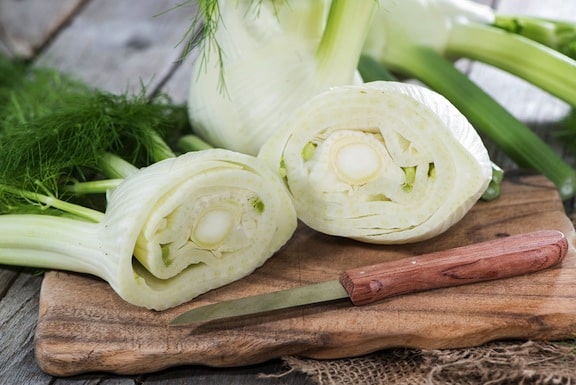 Here are a few of VegKitchen's recipes for using fennel: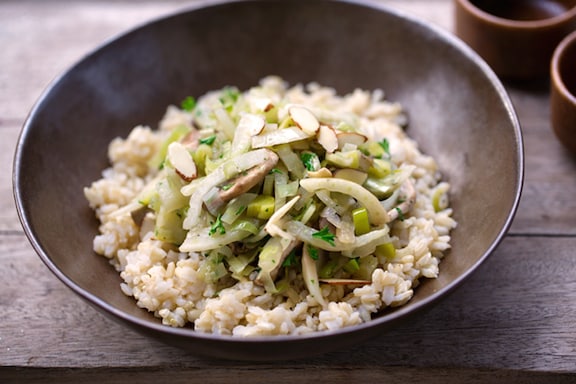 Though anise-flavored fennel is a great veggie, most of us don't think to use it for everyday meals. Sautéed Fennel with Leeks and Mushrooms makes a simple side dish to accompany pasta and grain dishes.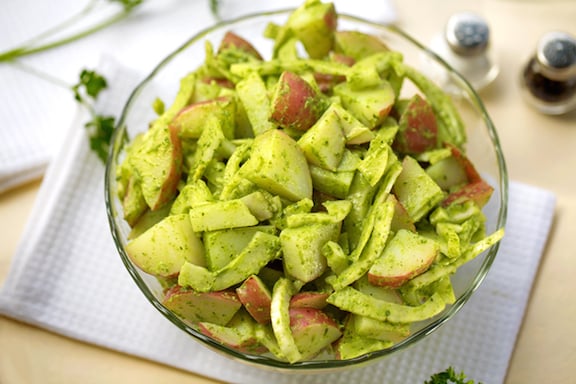 Warm Potato and Fennel Salad with Parsley Sauce is bathed in a richly flavored green dressing, and gets its lovely anise flavor form fresh fennel, of course.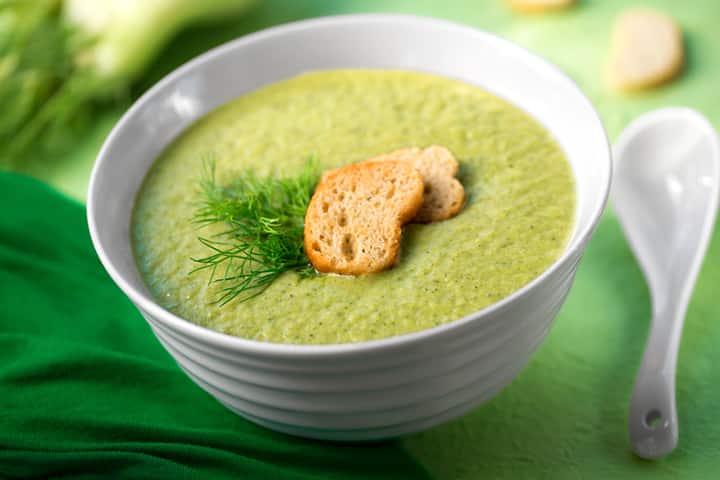 Helen Dunn's Creamed Fennel Soup has wonderfully subtle flavors, and a refreshing and warming quality at the same time. Zucchini and fresh parsley add beautiful specks of green to the results.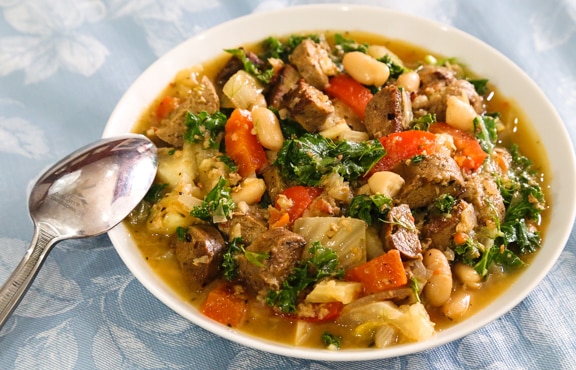 White Bean and Kale Stew with Fennel and Vegan Sausage by Betsy DiJulio offers a winning combination for a warming stew. This is such welcome dinner to come home to on a cold winter day and it is especially good served with a loaf of crusty bread warmed in the oven.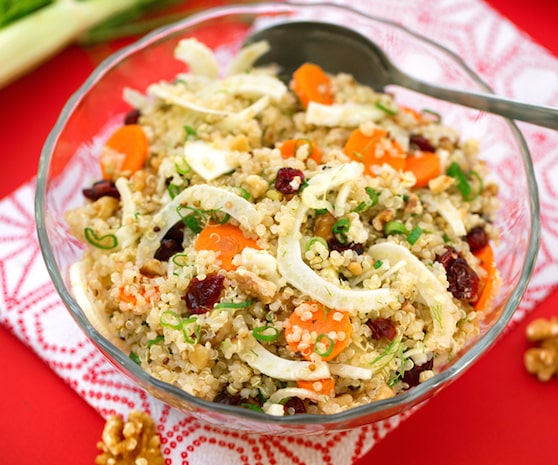 Quinoa Salad with Fennel and Cranberries (also shown at top) is crunchy and festive, brimming with the licorice tones of fennel and toasted walnuts. Dried cranberries and orange juice add a touch of sweetness.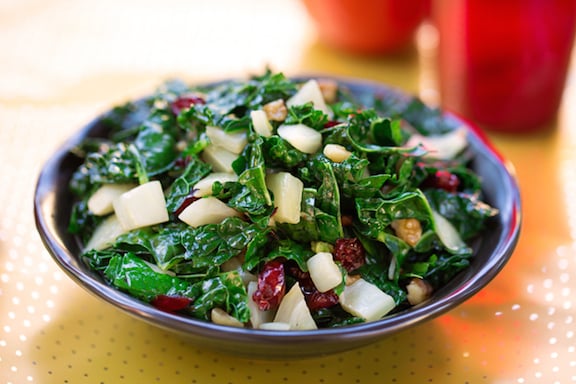 Festive Kale Salad with Fennel, Cranberries, and Walnuts is a colorful dish that makes a lovely winter holiday side dish, but you need not wait for a special occasion to enjoy it.