August is asserting itself with blazing heat almost everywhere. So when it comes to this week's dinner plans, we want to keep the cooking to a minimum, and make sure to use plenty of late summer's abundant produce, particularly, tomatoes, corn, greens, and squashes. And don't forget to use plenty of stone fruit and melons for desserts and snacks. Cold Peanut Butter Sesame Noodles (above) gives you a hint of tahini and a dash of spice. It's delicious as a summer dinner served with a simple salad of tomatoes, cucumbers, and basil.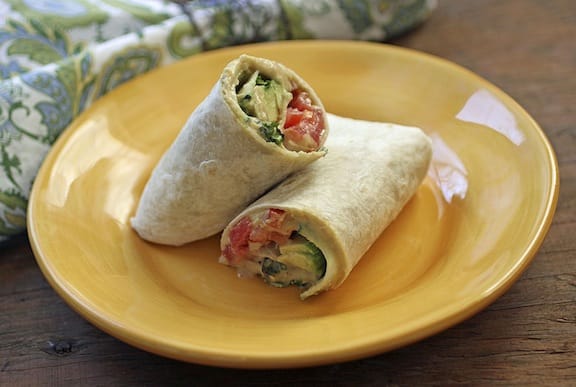 Hummus, Cucumber, and Avocado Wraps make a tasty and light warm-weather dinner. You can use homemade hummus or store-bought; either way, it's made in minutes. This goes well with any potato salad. If you've got leftovers of Creamy and Colorful Potato Salad from last night's dinner, so much the better!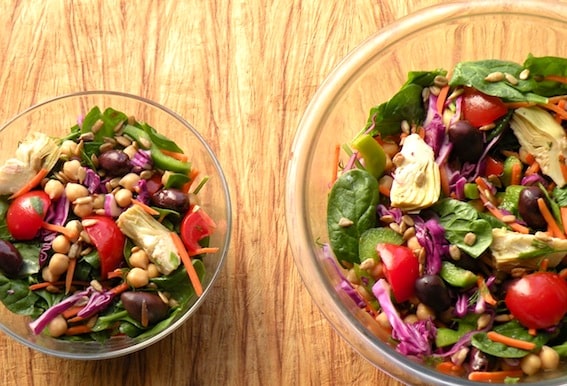 A feast of color and texture, Spinach, Artichoke, and Chickpea Salad is quick to prepare and a pleasure to serve. Cook some potatoes ahead of time so you can serve this side-by side with Creamy and Colorful Potato Salad.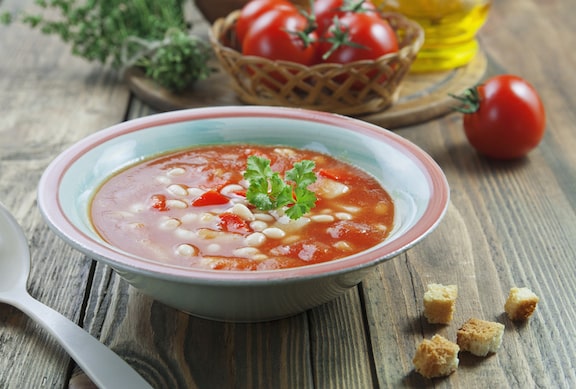 Cool White Bean and Tomato Soup showcases how this variety of beans makes a creamy base for soups. The combination of white beans and fresh tomatoes makes for a flavorful, nearly instant cold soup. Serve with fresh bread and your favorite spread, as well as fresh corn on the cob.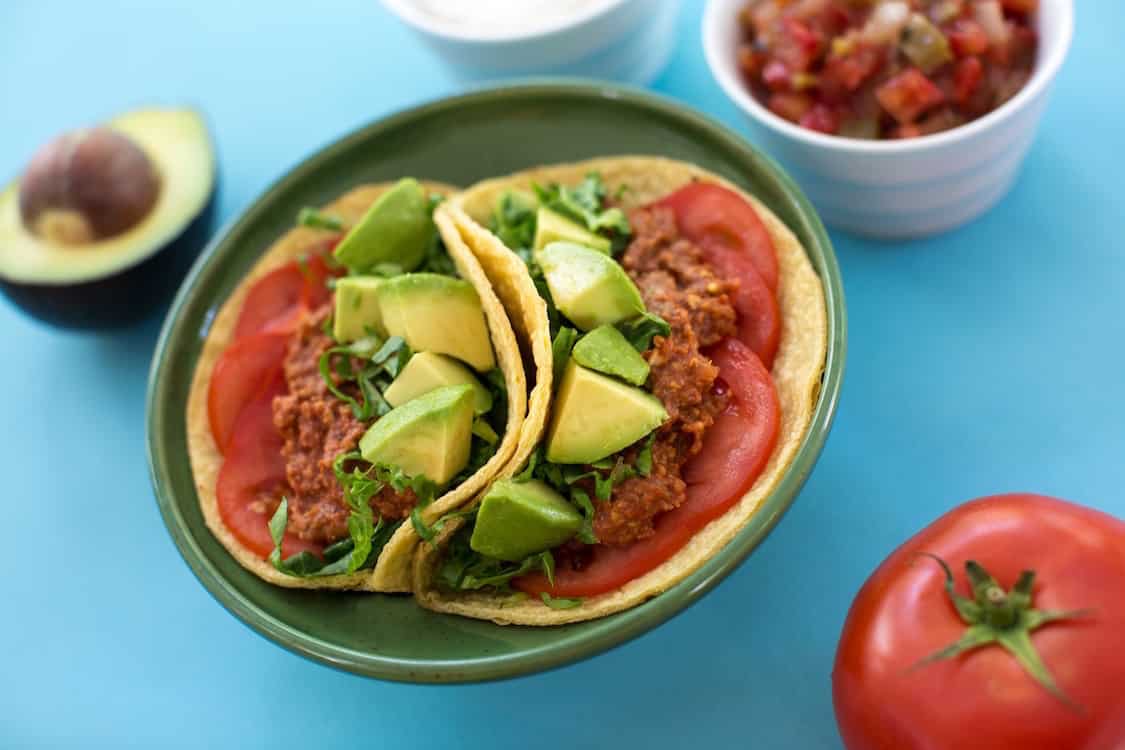 Tempeh and Walnut Taco Filling provides the basis of any easy, high protein meal. Everyone assembles their own at the table. As with last night's meal, fresh corn on the cob is a perfect addition to the plate, and great meal with which to kick off the weekend!