Packed with nutrients, cranberries give fall dishes bursts of their distinctive tart flavor and are full of antioxidants. Harvested between September and December, that's the time to take full advantage of them in fresh form. Here are a few fall favorites that really pack them in. For more information, go to our post on cranberries. Our vegan Cranberry-Carrot Cake with Maple-Cream Cheese Frosting is festive and luscious, but with a minimum of fat and a plethora of fresh fruit (and a vegetable!) in the batter, not the least bit guilt-inducing. It's a nice alternative to pumpkin pie for a vegan Thanksgiving dinner and wonderful for Christmas as well.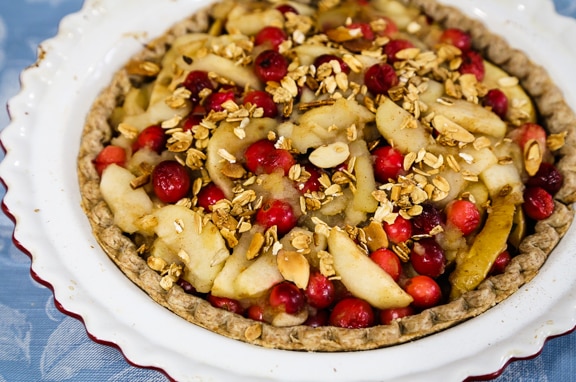 "Easy as pie" surely does fit this 6-ingredient Apple-Cranberry Pie — a luscious combination of sweet apples and tart cranberries, If you love the tang of healthy cranberries, you'll love this pie. x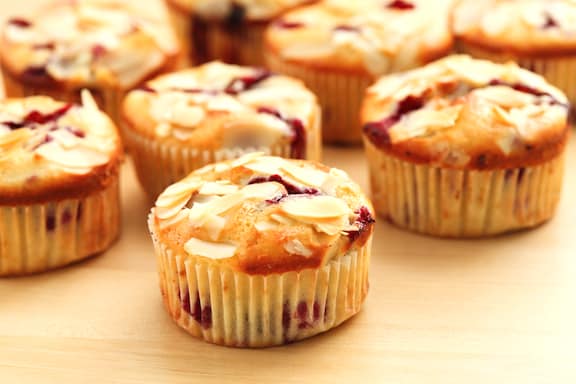 In Orange-Cranberry Muffins or Mini-Loaves, the pairing of citrus and cranberries makes for a lively flavor combination. A delicious choice for weekend brunches as well as the winter holiday season.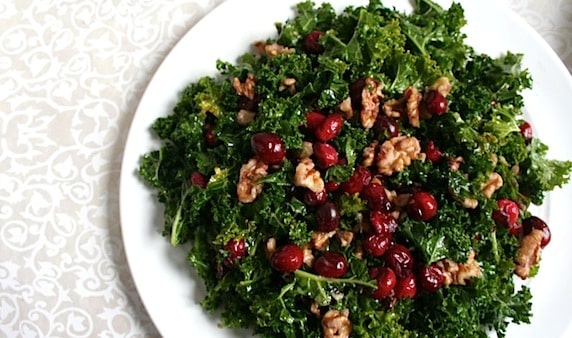 Cranberries, walnuts, orange, all mixed together … it's like the holidays in a bowl! Cranberry-Kale Salad makes a moderate amount as everyday fare, so if you'd like a larger portion to serve at holiday meals, the recipe doubles or triples easily.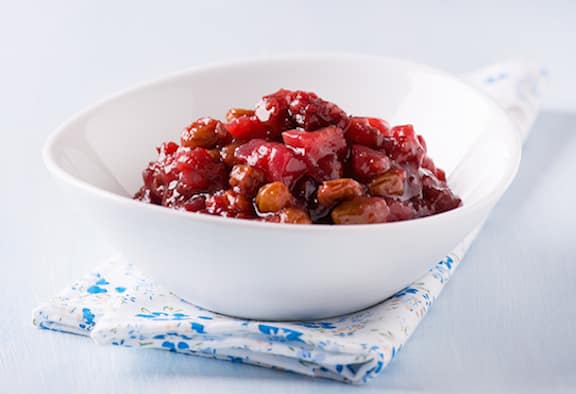 Starting from this Cranberry-Apple Chutney, here are three different cranberry sauces to choose from. If your only experience with cranberries has been in sweet, jelled sauces, this spicy chutney will provide a welcome change of pace for your grown-up palate! It's a great choice for a vegetarian Thanksgiving dinner.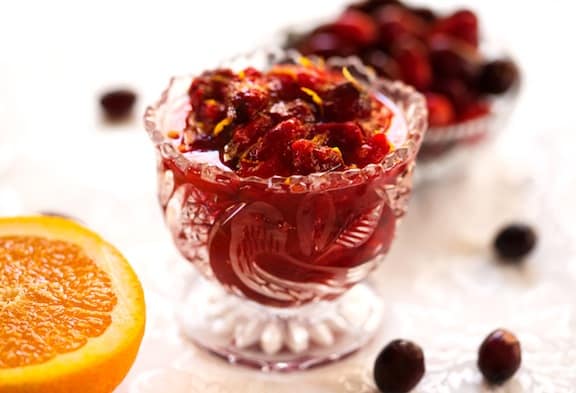 Leslie Cerier's Cranberry-Orange Sauce is a sweet-tart combo that will enliven your next Thanksgiving feast.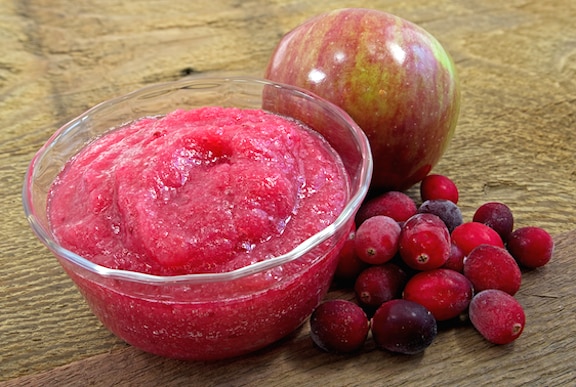 Antioxidant and nutrient-dense cranberries have so much going for them. Why not enjoy these tart treats raw? This easy Raw Cranberry-Apple Relish can be made in minutes and can be enjoyed on special occasions (holidays like Thanksgiving and Christmas, when cranberry sauce is a staple) or for everyday meals.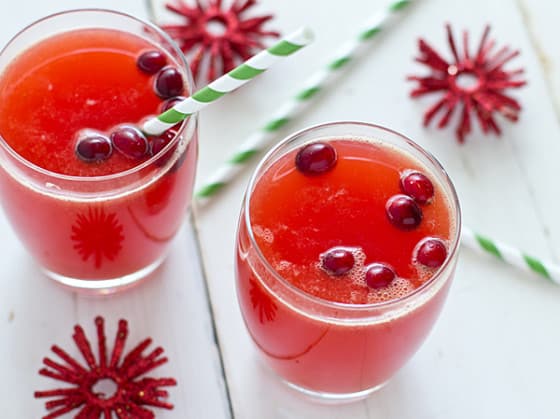 Another cranberry-orange combo, this time it's a festive non-alcoholic drink for the holidays. Courtesy of Oh My Veggies, this Cranberry-Orange Spritzer is made with fresh cranberries, orange juice, and sparkling water.