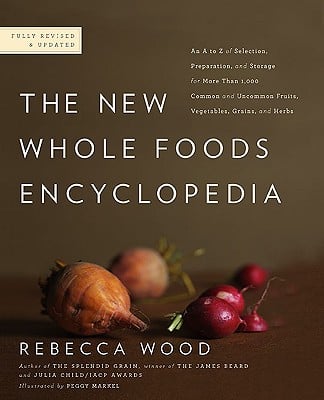 With a title like The New Whole Foods Encyclopedia*, you wouldn't think that this kind of tome would make good bedside reading. But it does. If you're a health geek like me, you'll have a lot of fun perusing this book, whether in the kitchen or in bed. Rebecca Wood has assembled an A to Z guide to natural foods that is filled with useful and fascinating information on fruits, vegetables, grains, beans, soyfoods, herbs, spices, fats, seaweed—in short, everything likely to be found in a natural foods enthusiast's pantry or fridge.
Rebecca Wood is a leading natural foods expert whose other books include The Splendid Grain. She has contributed a pair of valuable articles to VegKitchen: Fermented Foods Strengthen the Immune System (and its companion piece, Ruby Sauerkraut with Caraway) and Healthy Cookware.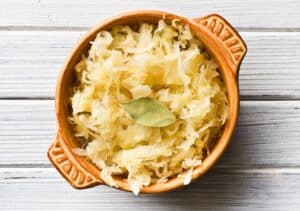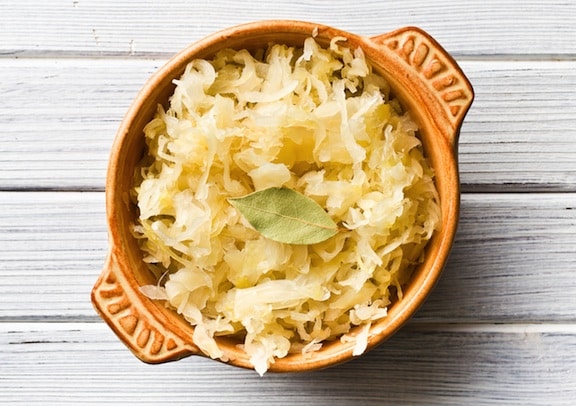 Basic information heading included is Medicinal Benefits, Use, and Storage. Each entry is packed with information, yet is written accessibly and there is often something surprising to be learned. For example, Wood is not a huge fan of soy foods but explains why in a way that is devoid of the overblown hysteria you find in some media. She does find favor in fermented soy foods like tempeh and miso, and her reasoned explanations convinced me to use tempeh more often and not always reach for tofu.
Though this is not a cookbook, there are a few dozen recipes for basic uses for natural foods that you may not in fact find in most cookbooks, including how to make nut and seed milks, vegetarian gelatin, nut butters. But sometimes you'll run across something fun and lovely like Lavender Pound Cake or Rhubarb Spring Tea.
Though anything you'd like to find out about is easy to access due to the alphabetical arrangement of the book, the index alone is worth the price of admission. Here you'll not only find the entries themselves, but if you want to find a food or herb that has particular healing property, look for that property or ailment in the index an it will lead you back to appropriate entries. For example, you can look up foods for improvement under  Brain Foods, Sedatives, Stimulants, etc.; particular vitamins and minerals; there are index entries for Pain and Congestion; if you need support for a particular body part you can look up Eyes, Liver, Lungs, etc.
If you want to learn about more arcane ingredients like mesquite, lychee, or psyllium, or just want to make better use of more common items like pumpkin seeds, garlic, and bananas, there isn't a better book with which to do so. Learn more about Rebecca Wood on her web site and about The New Whole Foods Encyclopedia on its Amazon.com page.*
*This post contains affiliate links. If the product is purchased by linking through this review, VegKitchen receives a modest commission, which helps maintain our site and helps it to continue growing!