Vegan Chocolate: Unapologetically Luscious and Decadent Diary-Free Desserts by Fran Costigan
It can be difficult to find truly indulgent vegan desserts—especially chocolate. But for the first time, chocolate cakes, brownies, truffles, puddings, ice creams, and more are within reach: dairy-free, organic, fair-trade, and sublime.
Author, baking instructor, and vegan powerhouse Fran Costigan has dedicated years to satisfying her sweet tooth while keeping it vegan.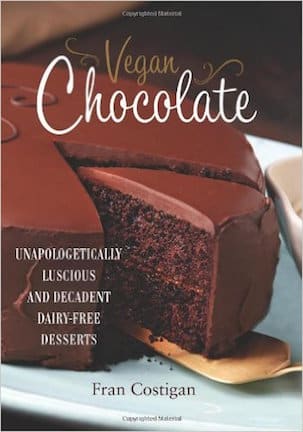 Through experimentation and long hours in the kitchen, she's recreated some of her favorite chocolate desserts as better-for-you interpretations that pass the taste test: Bittersweet Chocolate Truffles (with a variety of flavor variations), a Brooklyn Blackout Layer Cake, a Sacher Torte, even chocolate Moon Pies! Her detailed instructions make for professional-quality outcomes every time: it's like a personal baking class, right in your kitchen.
The perfect gift for anyone with a sweet tooth, Vegan Chocolate is sure to become an instant classic.
Sample recipes from Vegan Chocolate on VegKitchen: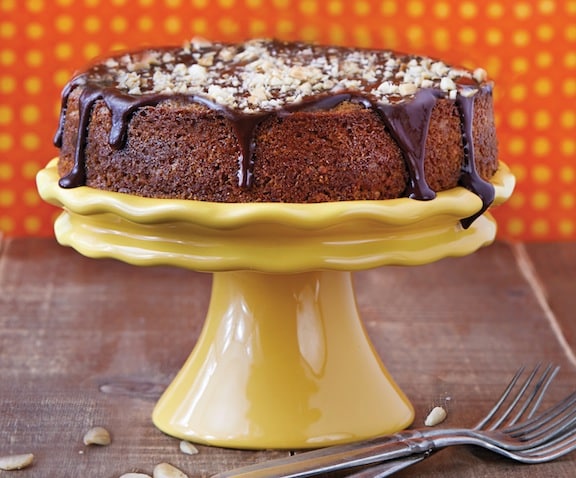 --
*This post contains affiliate links. If the product is purchased by linking through this review, VegKitchen receives a modest commission, which helps maintain our site and helps it to continue growing!