Our midsummer vegan dinner ideas feature the best of the season's produce, and promise to get you in and out of the kitchen in no time. What more can you ask of hot weather dinners? Filled with crisp veggies that need only a little prep but no cooking, Hoisin-Flavored Cold Asian Noodles with Crisp Veggies, at top, is a great warm-weather main dish. Serve with your favorite tofu or tempeh dish for an appealing light meal.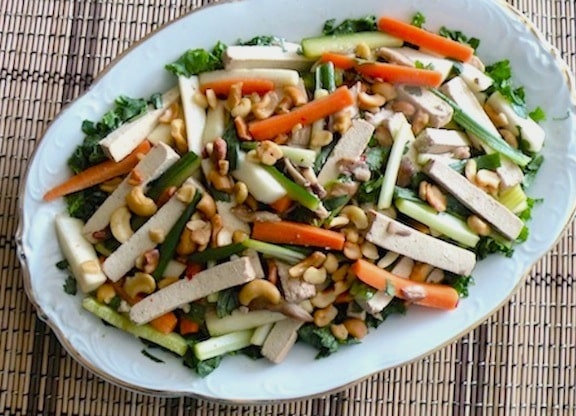 Chinese Shredded Cold Vegetables and Tofu features matchstick-cut vegetables and a chewy baked tofu. Serve with a simple rice or noodle dish (if you have any leftovers of last night's cold Asian noodles, that would be a perfect companion!) for a delightful meal.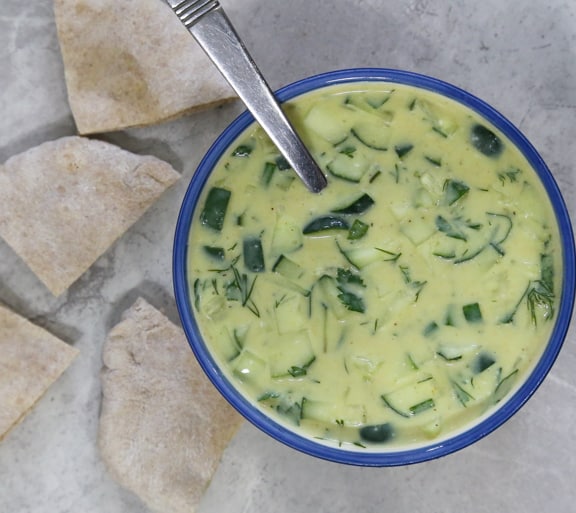 Nearly-Instant Cold Curried Cucumber Soup is so refreshing on warm summer evenings, flavored with plenty of fresh herbs. Serve with fresh pita bread, hummus, sliced tomatoes, and olives, or pair with your favorite wraps or sandwiches.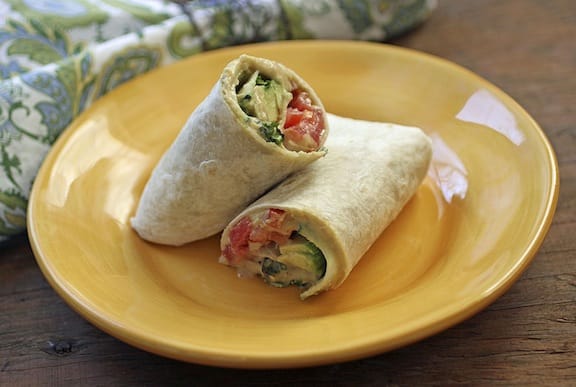 Speaking of wraps, Hummus, Cucumber and Avocado Wrap is a great choice for a warm summer night. It goes well with Quinoa Tabbouli and fresh corn on the cob.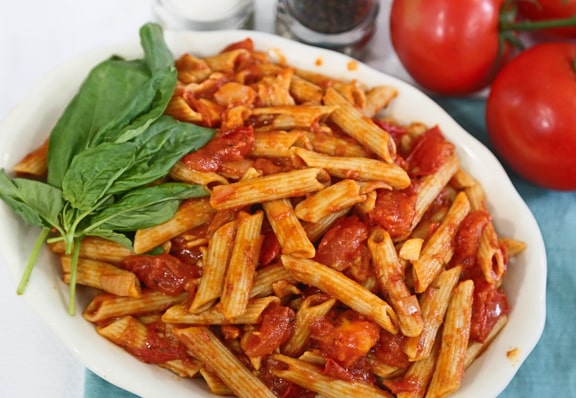 Because it's been a warm summer, local tomatoes seem to be ripening on the earlier side this year. Make good use of them in this delicious Penne all Vodka with Fresh Tomatoes. This is good served warm or at room temperature, if you're not inclined toward a hot main dish. Serve with a colorful salad and a steamed green veggie — broccoli or green beans are particularly good.