When summer heat makes its stand, one of the biggest favors you can do for you and yours is to center your dinners around main-dish salads. Greek Lentil Salad with Tofu "Feta" is a perfect example. This hearty cold dish is easy enough to make for everyday meals, and impressive enough to serve on special occasions.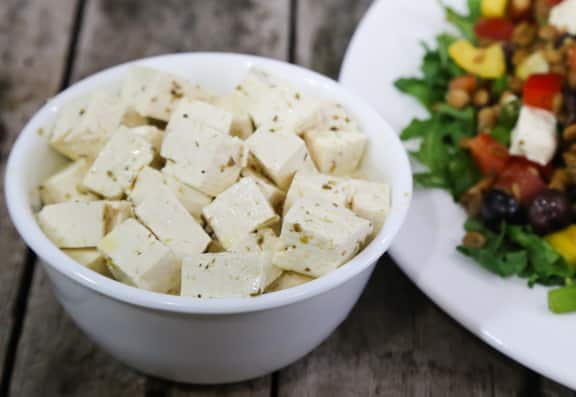 To make the salad above, you'll need to make tangy Tofu "Feta" — it's delicious added to the more leafy kind of Greek salad, as well. (or, you can mix them gently with olives and sliced roasted peppers for a delicious appetizer).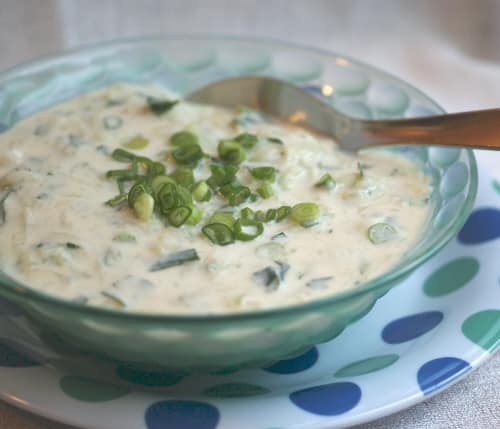 A great addition to the lentil salad is Cool as a Cucumber Soup. When temperatures hit tropical levels, I turn to this recipe for an easy, no-cook soup featuring cucumbers and lots of fresh herbs in a refreshing base. You'll want to make it all summer!
The only thing you'll want to add to this meal, if anything, is a fresh crusty bread or fresh pita bread. A bowl of mixed berries or melons is a perfect sweet finale for a summer meal.