When warm weather settles in, there are still plenty of opportunities to enjoy comforting fare like this easy Greek Potato Stew with Zucchini and Green Beans. Though it's bursting with summery flavors in a mellow tomato base, it can actually be enjoyed any time of year. My favorite time to make it is in late spring or early summer rainy days or evenings when the temperature takes an unexpected dive. A fresh, crusty bread is a great addition — something to soak up the deliciousness that remains in the bowl.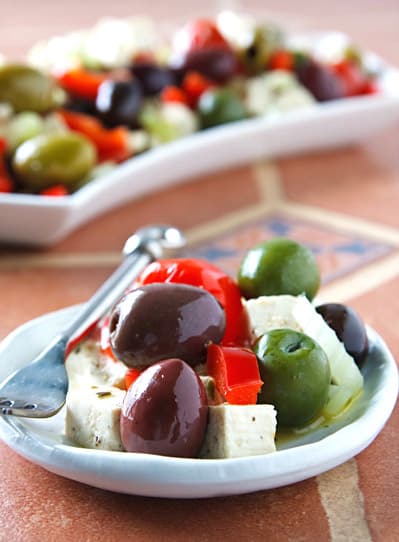 For a company meal, or if you want to go a step further, add Olive Bar Medley with Tofu "Feta" as an appetizer. Otherwise, a selection of mixed olives works, too. In addition, or instead, a simple salad of mixed greens with peppers, carrots, and chickpeas dressed simply with olive oil and lemon juice goes well with the Greek theme. A robust wine doesn't hurt, either!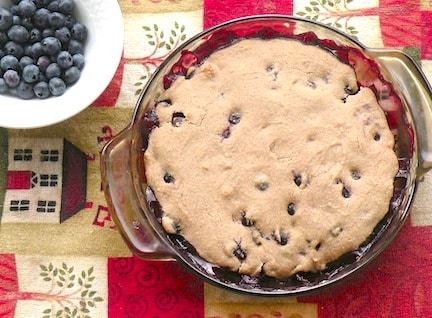 When berries are at their best, you might like to consider making a delectable Vegan Blueberry or Blackberry Cobbler. It's great on its own or with nondairy ice cream. It takes just minutes to prepare and is good warm or at room temperature.
Photos: At top, Hannah Kaminsky; center, Susan Voisin; bottom, VegKitchen