With all the dark leafy greens and nutrient-dense seeds (like chia and hemp) out there, it's easy to overlook common veggies like carrots as super foods. Carrots are a powerhouse veggie by any standard, rich in beta carotene and vitamin C. And in culinary terms, few vegetables can rival the versatility of carrots, which can star in soups, salads, roasted dishes, sides, and  even delectable desserts. Creole Creamy Carrot Soup, shown above, has a cheery orange color, and if good, fresh carrots are used, a subtly sweet flavor.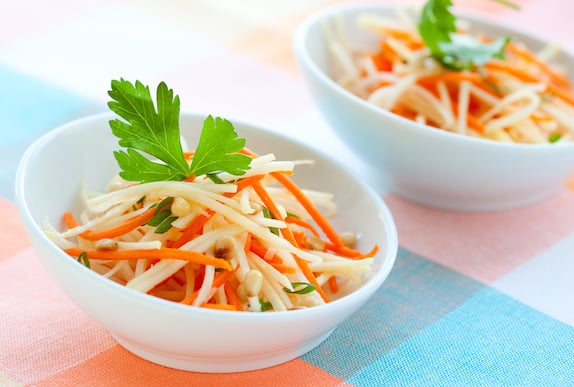 In Daikon and Carrot Salad, crisp daikon radish is wonderfully cleansing food, and combined with carrots, makes a simple and tasty salad that goes well with most any type of meal.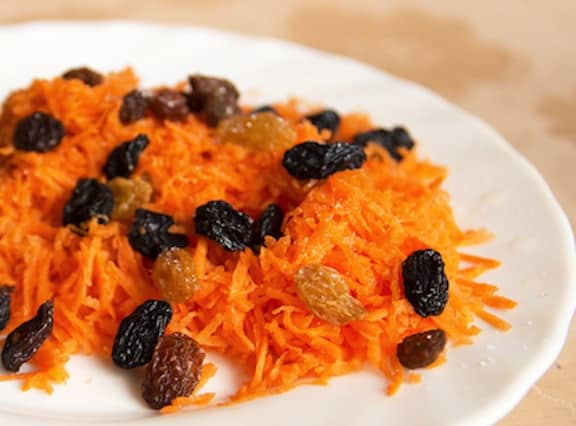 Classic Carrot-Raisin Salad might just be the first that kids will enjoy! A food processor is a must for preparing this salad quickly; or you can start with pre-grated carrots that come packaged.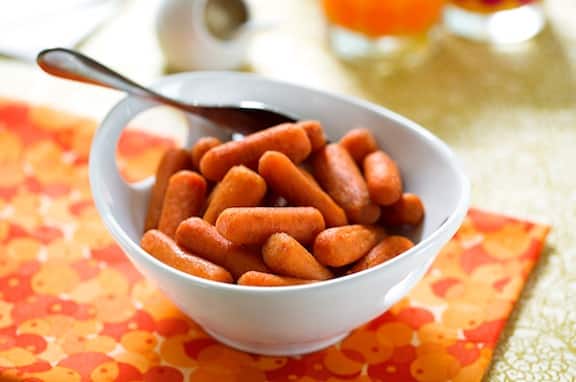 Sweet Cinnamon-Roasted Baby Carrots are an easy way to enjoy roasted veggies with no cutting or peeling involved. Simply use a bag of baby carrots!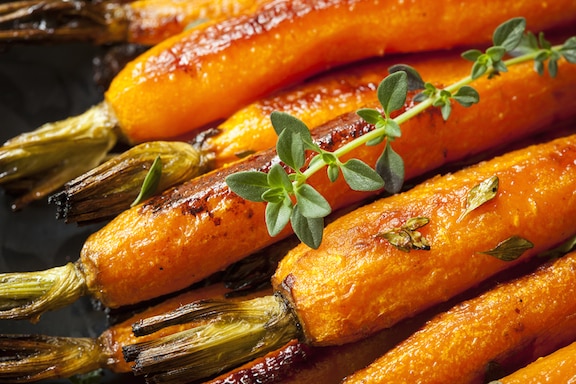 Garlicky Roasted Carrots are absolutely addictive! Roasting brings out the natural sweetness of carrots, and garlic and onion become sweeter with roasting as well.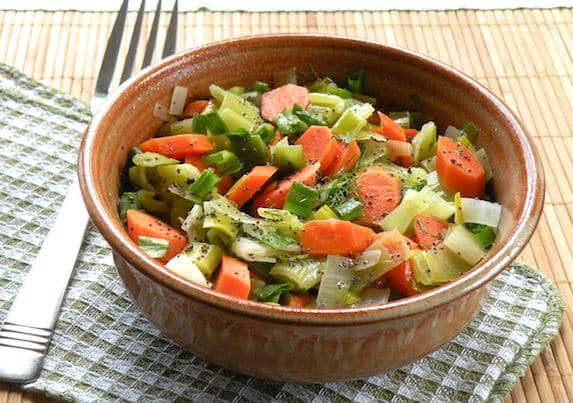 Sautéed Carrots and Leeks combines two vegetables with natural sweetness that mingle nicely. This is a mild and pleasant side dish, good with pastas as well as tofu or tempeh dishes.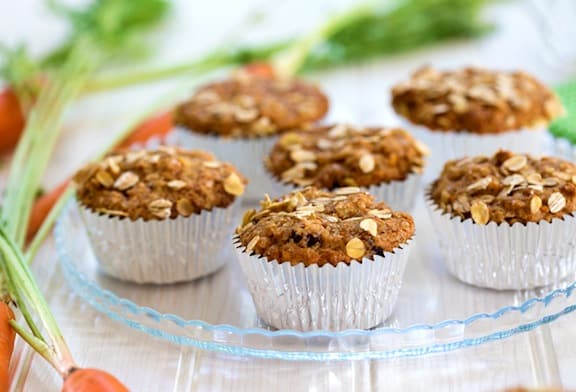 Carrots and orange juice concentrate pair up in these moist Vegan Carrot-Walnut Muffins, providing a dose of vitamins A and C, as well as an enticing golden color.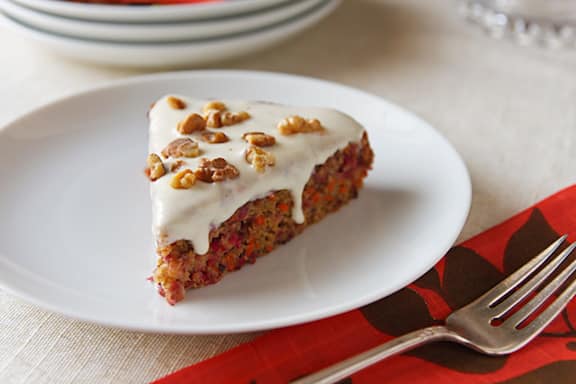 Cranberry-Carrot Cake With Maple-Cream Cheese Frosting is festive and luscious, but with a minimum of fat and a plethora of fresh fruit (and a vegetable — carrots, of course) in the batter, not the least bit guilt-inducing.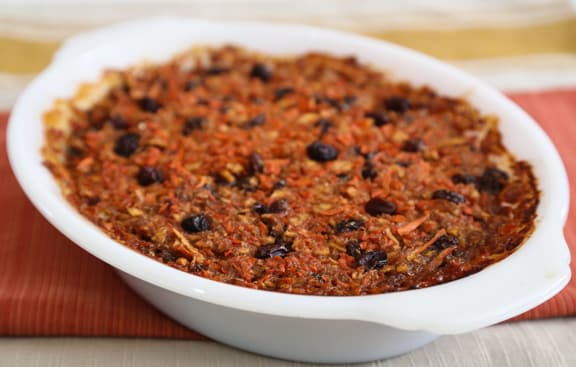 Carrot-Apple Pudding is a sweet dish of spiced carrots and apples. It's traditional to the Passover holiday as a side dish, but is also yummy enough to be an everyday dessert with a dollop of coconut yogurt.