It's Monday, and if you haven't planned ahead (like most of us!) you have no idea what you'll be making for dinner tonight — let alone the rest of the week. Make your Meatless Monday easy with our BBQ-Flavored Chickpea Pitas. Cool romaine lettuce and barbecue-flavored chickpeas combine to create a great flavor and texture combination in this hearty pita sandwich. This pairs well with many simple companions — potatoes or sweet potatoes, fresh corn, a simple quinoa salad, or a light soup.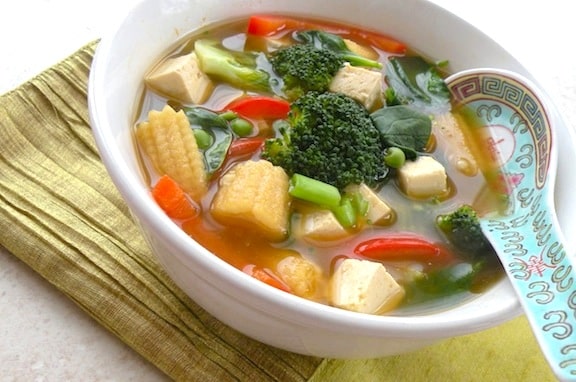 Counteract the damp chill of April showers with quick Colorful Asian-Style Vegetable-Tofu Soup. Just toss everything into a soup pot and in a few minutes, it's done! Serve with a simple Asian-flavored rice or noodle dish and veggie spring rolls for a fun meal.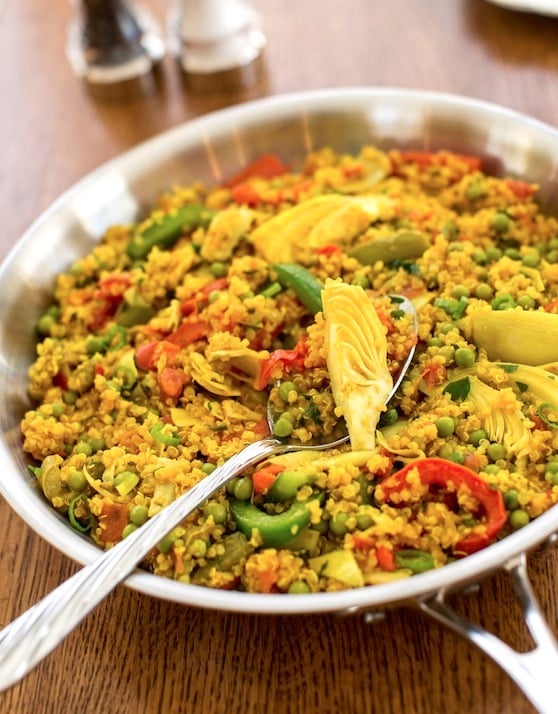 Paella is a Spanish pilaf traditionally made with white rice and seafood. We'll do away with the seafood here, of course, and since we're dispensing with tradition, let's do away with white rice as well, to create Quick Quinoa Paella. Using nutritious and quick-cooking quinoa instead, you can have a colorful meal in about thirty minutes. This goes well with Spinach, Orange, and Red Cabbage Salad. Cook some extra quinoa to make tomorrow's dinner a snap!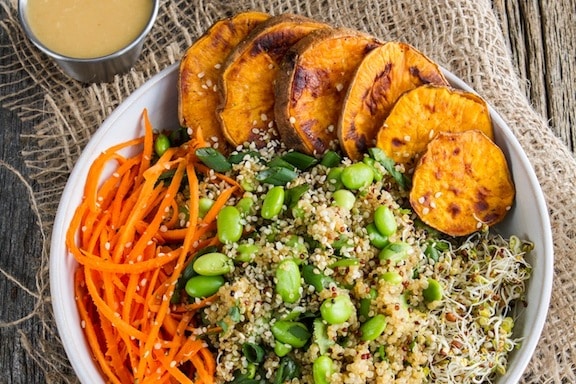 Enlightened Miso Power Bowl is a fun one-dish meal by Angela Liddon. Miso is a fermented food that aids in digestion and adds a wonderful umami flavor to foods. If you are new to miso, the Orange-Maple Miso Dressing following the main recipe is a great way to incorporate it into your diet.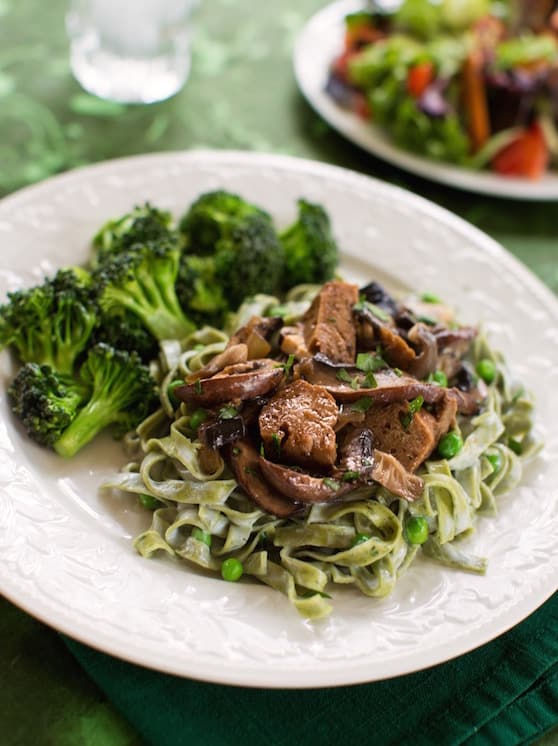 End the week with hearty Vegan Mushroom-Seitan Stroganoff, featuring a healthier, nondairy version of cream-filled Alfredo sauce. This dish also has some serious plant-based "beefiness" courtesy of seitan. Serve with plenty of green vegetables (like broccoli, greens, or green beans) and a simple salad for an any-night-of-the-week meal, or even as a company dish.