What this week's meal plans have in common is that they'll add color to these dreary February days. The presentation of easy, offbeat Taco Soup, filled with spiced beans and grain (quinoa or bulgur) is like a taco turned inside out, is fun and dramatic. It's perfect for a chilly weeknight meal, served with a colorful salad and a green veggie.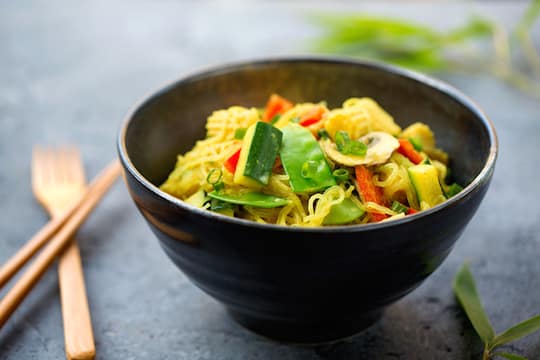 Don't be daunted by the list of ingredients used in these Coconut Curried Bean Thread Noodles; it all comes together quickly, as the idea is to cook everything as briefly as possible. Serve with a simple tofu or tempeh dish and a platter of raw veggies.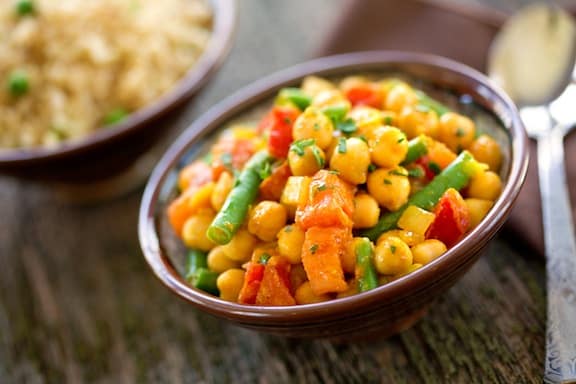 This simplified version of a popular Indian dish, Chana Masala, is a delightful way to showcase tasty chickpeas. The traditional version doesn't usually contain green beans, but they do add color and texture to the dish. In addition to hot cooked grains, serve with fresh flatbread and a simple salad of tomatoes and cucumbers in a generous dollop of coconut yogurt.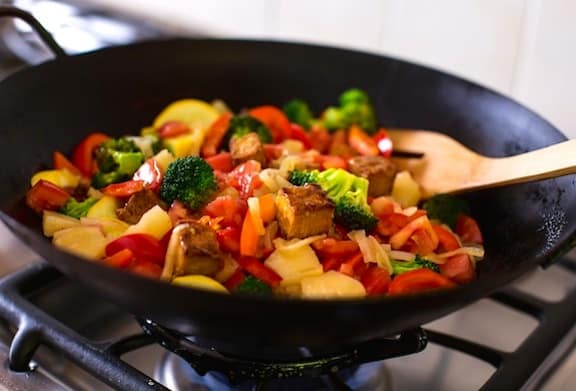 Sweet-and-Sour Stir-Fried Vegetables with Seitan or Tempeh, is loaded with colorful vegetables and pineapple. Best of all, it results in a delicious and nourishing meal. It's good served over bean-thread noodles (use the rest of the package from earlier this week!); brown basmati rice is a good choices, too. All you need to complete the meal is a simple slaw — make extra to serve with tomorrow's meal!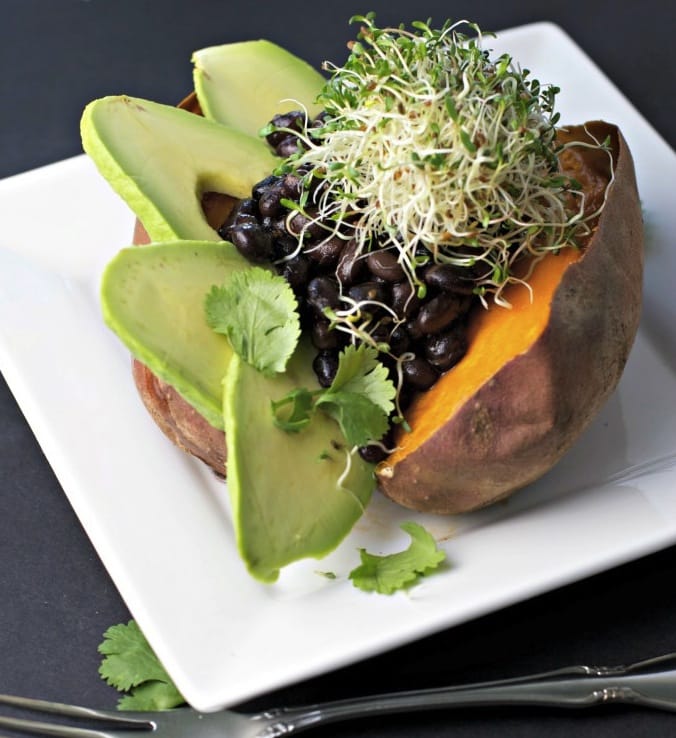 Loaded Sweet Potatoes with Chipotle Lime Tahini Sauce is packed with flavor and nourishing ingredients. Delicious with a tangy slaw, made fresh or left over from yesterday's meal.