Pasta with Vegan Alfredo Sauce can be made with either silken tofu or cannellini beans. It's mild and creamy, but harbors a fraction of the fat and calories of the traditional cream-based sauce. Serve with Chickpea and Carrot Salad with Parsley and Olives and some tomato wedges.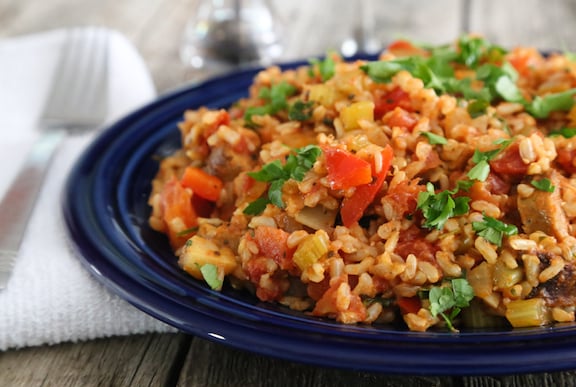 Spicy bits of vegan sausage lend an authentic flair to this simple Vegan Jambalaya, a Creole-Cajun classic. Serve with any type of coleslaw for a hearty, satisfying dinner.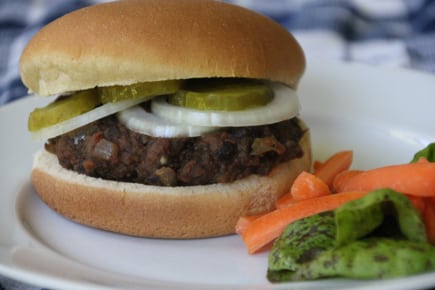 Black Bean Sloppy Joes are a go-to recipe that you can make even at the tail end of a long day. Serve with a big salad and baked sweet potatoes or, if time or patience aren't an issue, Potato Oven "Fries" or Sweet Potato Oven "Fries."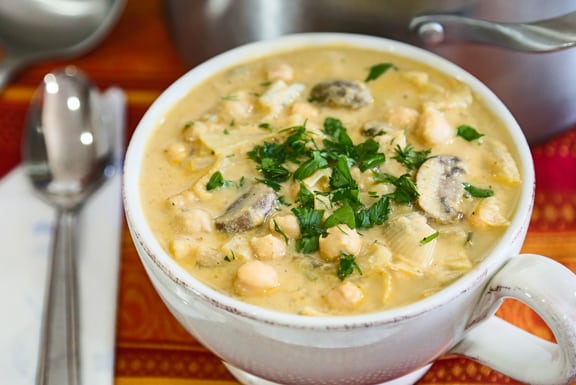 Chickpea-Mushroom Soup with Tahini doesn't take long to make, and brings together the classic flavors of hummus in a tasty, offbeat soup. Serve with fresh whole wheat pita bread. Tabbouli Salad and a steamed green vegetable would round this meal out nicely. Take leftovers to work the next day in a Thermos!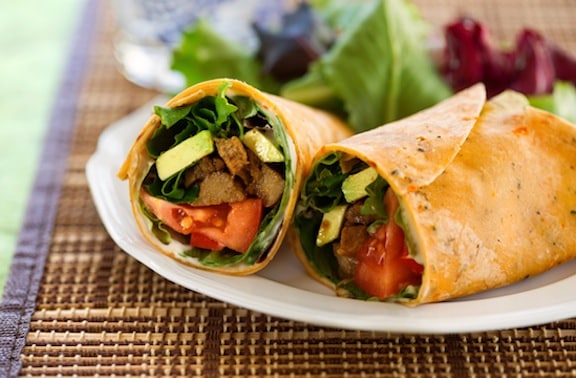 For a fun way to end the week, try BBQ-Flavored Seitan and Avocado Wraps. They're easy to make and go well with just about anything — soups, potatoes, fresh corn, pasta salad, salsa and chips — any way you serve it, it's a great meal.