This week's meals offer an antidote to all the rich and heavy holiday fare that many of us recently indulged in. These meals are built around lighter, greener, and simple main dishes. Thai-Style Green Veggies with Coconut-Peanut Sauce (shown above) offers a nice change of pace from the usual stir-fries. What makes this dish great is a rich and delectable peanut sauce. Served over hot cooked rice, just add a platter of cherry tomatoes and carrot sticks or baby carrots to complete the meal.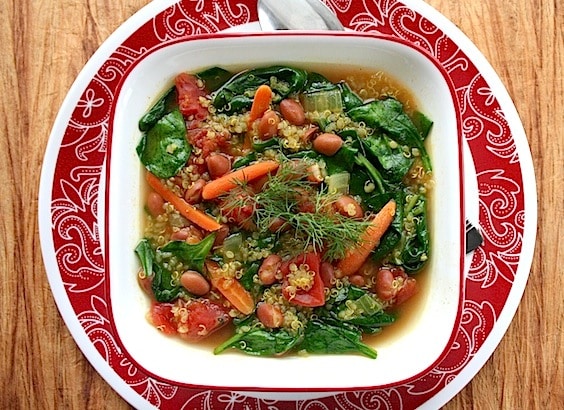 Pink Bean, Quinoa, and Spinach Soup makes a stellar centerpiece for a soup-based meal, as it's done in 30 minutes or less. Quinoa is an excellent source of protein, making this practically a meal in a bowl even though it's less than 200 calories per serving. Serve with baked sweet potatoes and one of our easy and tasty slaws. Make extra slaw to serve with tomorrow night's meal.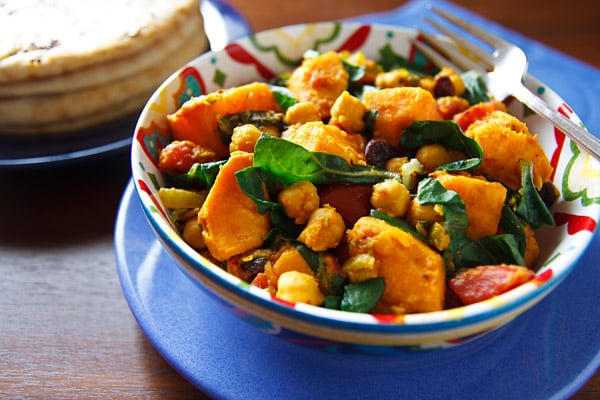 We all need to eat more leafy greens as well as orange veggies. Curried Sweet Potatoes with Chard and Chickpeas, a VegKitchen reader favorite, offers these nourishing ingredients and more. Serve with a warm flatbread and leftover slaw from last night's meal, or choose Cabbage, Apple, and Raisin Slaw to go with this meal.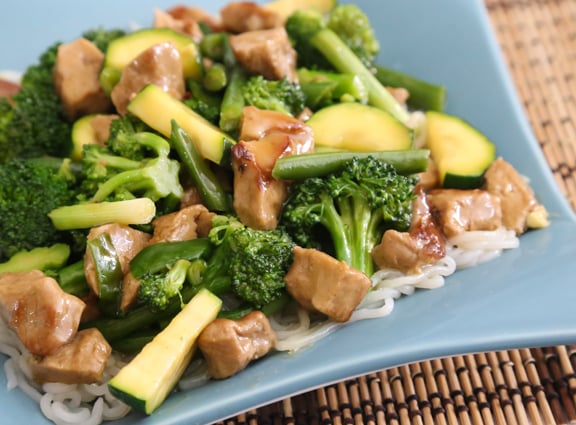 Triple Jade Stir-Fry is inspired by the dish of the same name served in western Chinese restaurants. Serve over hot cooked rice or noodles and add a platter sliced raw bell peppers and cucumbers to the meal.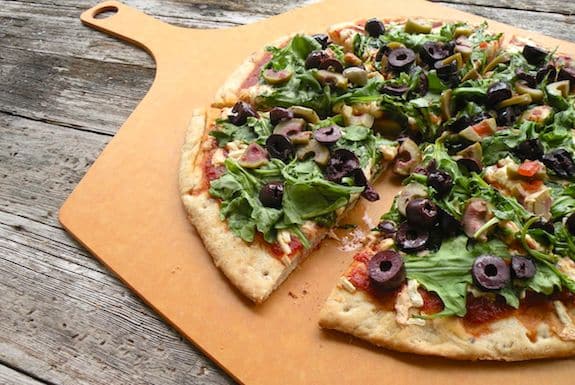 Let's end the week with a pizza night with Mixed Olives and Spinach Pizza. The olives add great flavor to a traditional pizza, and a generous dose of baby spinach or arugula makes it healthier. Make sure to double the recipe if you're feeding more than 3 people. All you need to complete the meal is a big, colorful salad.