Cinco de Mayo is coming up later this week, so this week's menus feature a few of our south-of-the border favorites. To start the week, enjoy these Easy Vegan Bean Burritos, filled with beans and vegan cheese, are delicious and filling. All you need to complete the meal is a simple salad; if you'd like a bigger meal, add some cooked quinoa (tip: cook extra for tomorrow night's meal).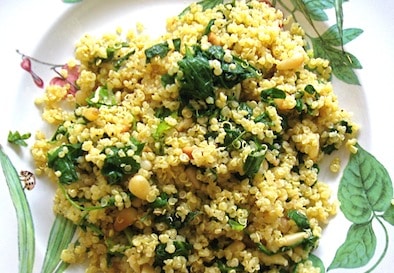 Simple Kale and Quinoa Pilaf is speedy, simple dish featuring three vegan faves —quinoa, kale and nutritional yeast. Pair it with grilled vegetables or tempeh and/or a green salad or slaw.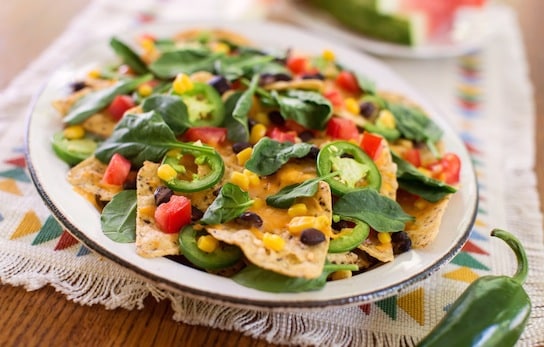 Fully Loaded Vegan Nachos can be made with pantry and refrigerator staples in a matter of minutes. Nachos are fun fare no matter what, whether as a snack for a small party, or even as an emergency dinner. Try this with Napa Sriracha Slaw.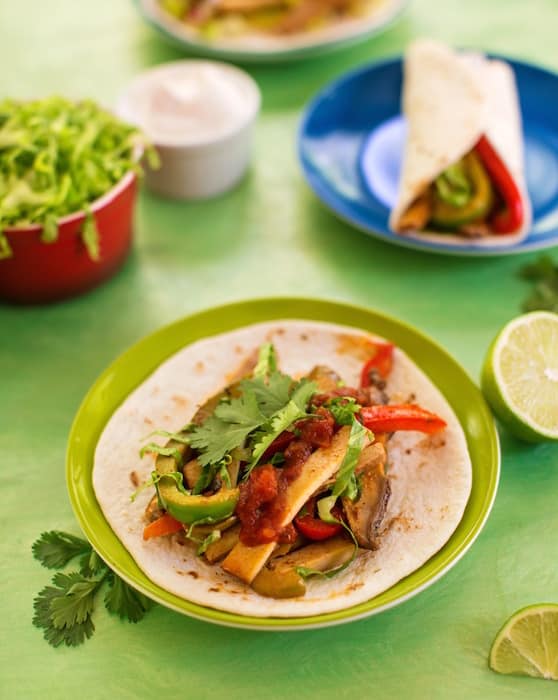 On Cinco de Mayo, which falls on Thursday this week, serve this festive meal of Sizzling Tofu or Tempeh Fajitas. It's very little work for the cook, and everyone can tailor their fajitas to their own tastes. For a bigger meal, serve with Mexican Green Rice.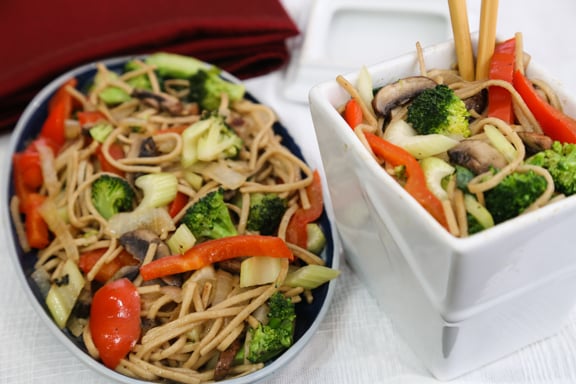 To end the week, let's take a break from the Mexican theme, and go for an Asian favorite Vegetable Chow Mein. Why call for take out when it's so easy (and less greasy) to make this at home? Serve with a simple tofu dish and a salad or slaw dressed in sesame-ginger dressing for a great meal.