We're back from a long weekend with a slightly abbreviated version of our weekly meal plans. After Memorial Day weekend, the unofficial start of summer, it definitely feels like summer. And when it's this warm, who wants to spend time in the kitchen making dinner? Definitely not me. So here are a few meals that will get you to the table quickly and keep you cook while you enjoy them. First up, Hoisin-Flavored Cold Asian Noodles with Crisp Vegetables (at top) is filled with crisp veggies that need only a little prep but no cooking. If you want a bigger meal, serve with a simple tofu or tempeh dish.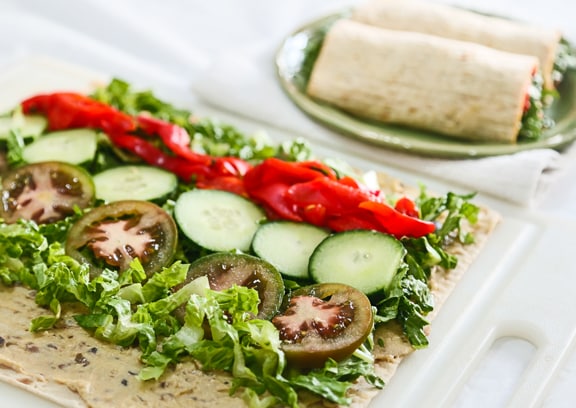 In these Hummus and Veggie Lavash Wraps, hummus holds everything together, and plenty of romaine lettuce plus fresh tomatoes, cucumbers, and roasted red peppers means that your yummy sandwich is also a salad! Serve with a simple potato dish or tortilla chips with salsa.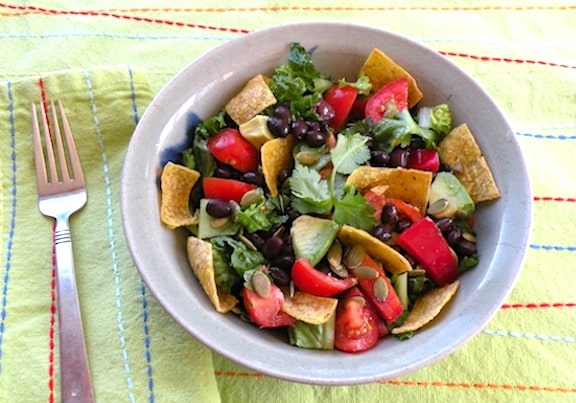 Salad is a lot more fun when it becomes Taco Salad. Incorporating all the lively flavors of tacos, this tasty salad is quick and easy to prepare, and is a great choice when you'd like a hearty main-dish salad. Complete the meal with vegan quesadillas, and/or corn-on-the-cob.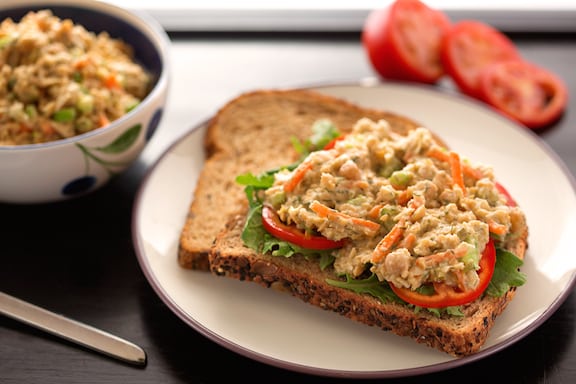 Sharon's Chickpea Salad or Sandwich Spread is super easy and completely delicious; it takes only about 15 minutes to make, and there are so many ways to serve it. A relaxing sandwich dinner to end the week with, serve it with leftovers from the week or a colorful salad.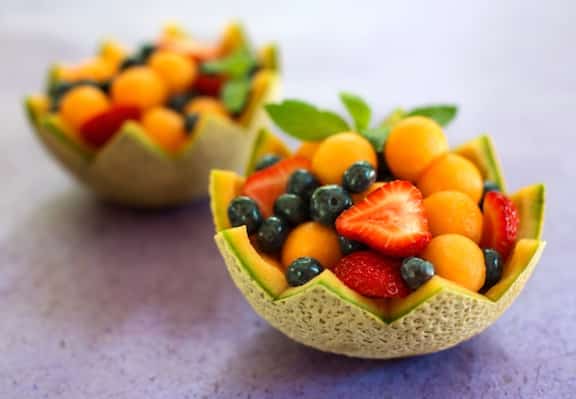 And ... any of the meals above go very nicely with a fruit salad as a refreshing finish, or try these Melon Cups with Strawberries and Blueberries for a fun presentation!