It's already the week before Thanksgiving — how did this happen? Since avid vegan cooks will be starting to really get the ball rolling this coming weekend in preparation, let's keep this week's meals easy and economical. Lots of lovely legumes this week! Start the week off with a fun meal of Black Bean Tostadas. Crisp tortillas are piled generously with beans, lettuce, avocado, and salsa. Good accompaniments include: baked potatoes or sweet potatoes; salad and/or a simple steamed veggie.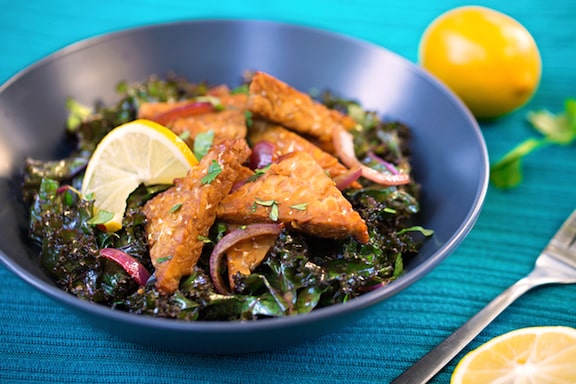 Meg Wolff's Tempeh Lemon Bake is a simple way to prepare tempeh that can be enjoyed year round. Take the couple of minutes to prepare the tangy lemon-soy marinade in the morning, put the tempeh in and let it stand in the fridge for the day. Once you're home from work, just pop in the oven. It's delicious served on wilted greens. Add a colorful salad and cooked grains.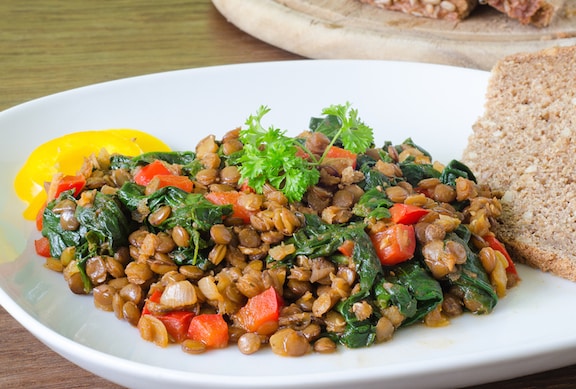 This quick and tasty dish of Lentils and Spinach with Sun-Dried Tomatoes is one good reason to keep a few cans of organic canned lentils on hand. They're so useful when you want a meal with this nourishing legume in a hurry. If you prefer to cook your own, the dish will also come together in a snap if you have them cooked ahead of time. Serve with sweet potatoes, a simple grain dish, or some fresh bread or flatbread, plus a salad of tomatoes, cucumbers, and red bell peppers in coconut yogurt.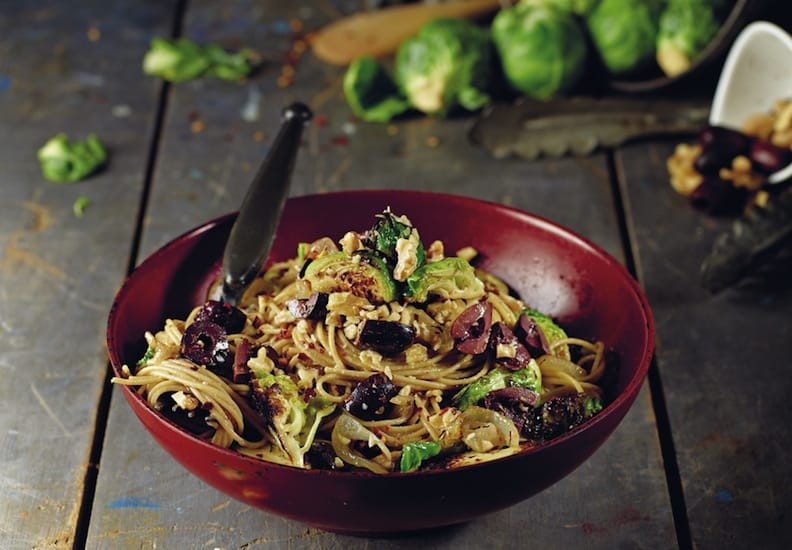 Briny olives and perfectly cooked brussels sprouts, with their delicate layers and caramelized outer leaves, make Isa Moskowitz's Olive Angel Hair with Seared Brussels Sprouts a totally satisfying pasta dish that's perfect for a fall weeknight meal. All you need to complete this is a big salad with some chickpeas tossed in.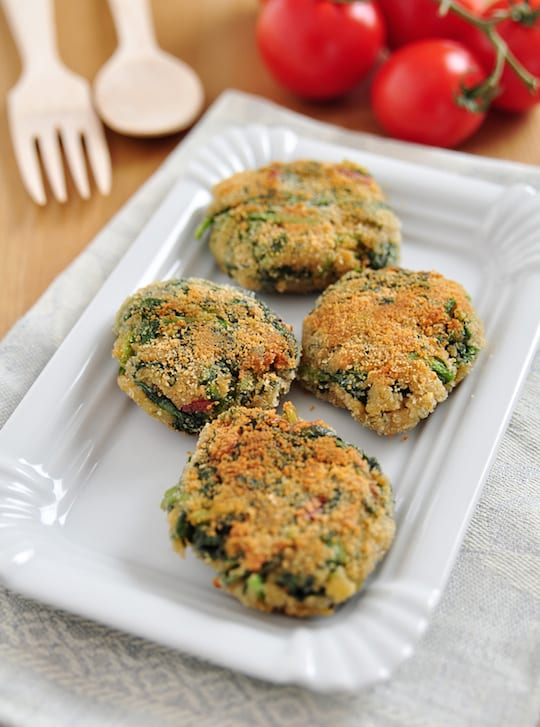 End the week on a high note with mild yet flavorful White Bean and Spinach Burgers. They're great served in pita sandwiches, on English muffins or rolls, or served without any bread at all. If you bake these, consider making Sweet Potato Oven "Fries" or Spicy Baked Home Fries while the oven is hot.